Sugar Shack-Pet Friendly, Gatlinburg, Tennessee Cabin Rental by Owner
Cobbly Nob, Gatlinburg Vacation Rental Chalet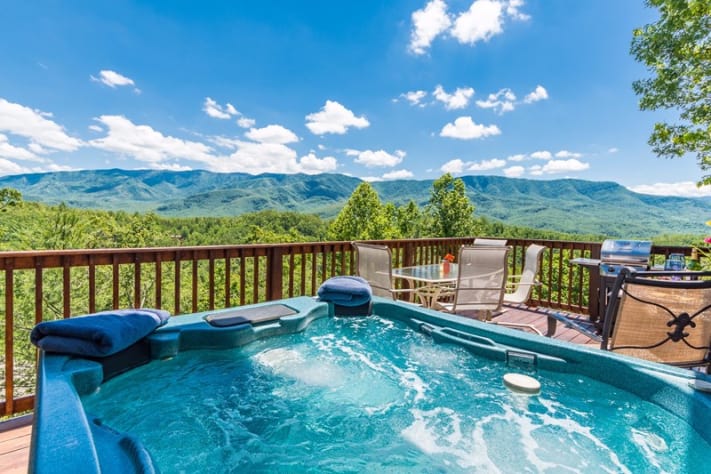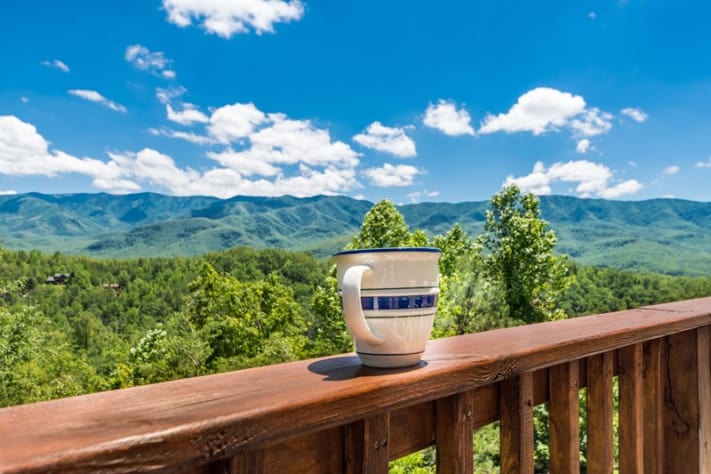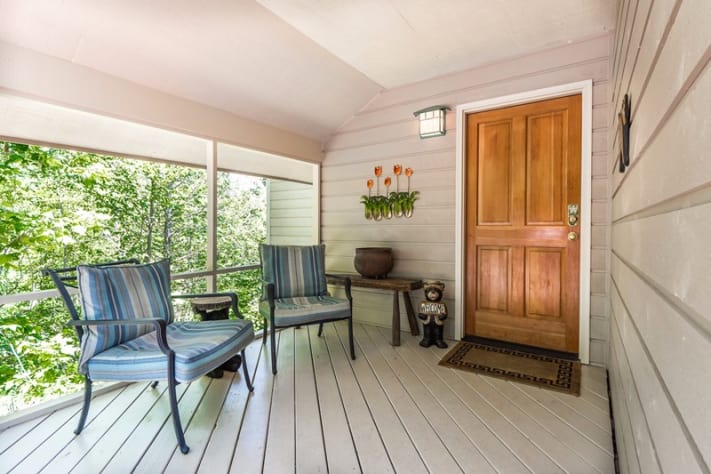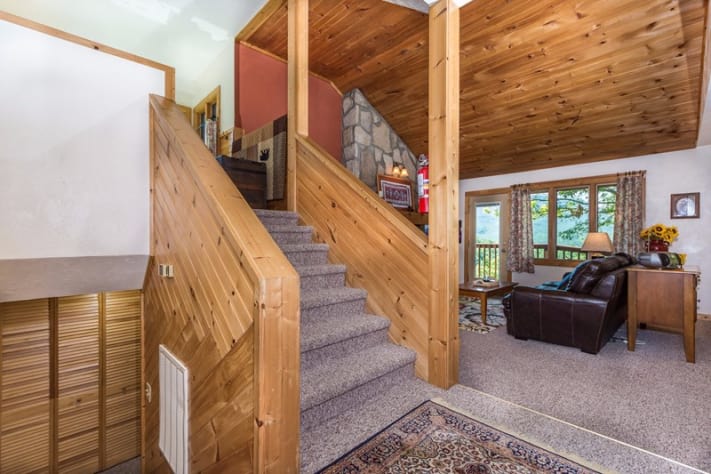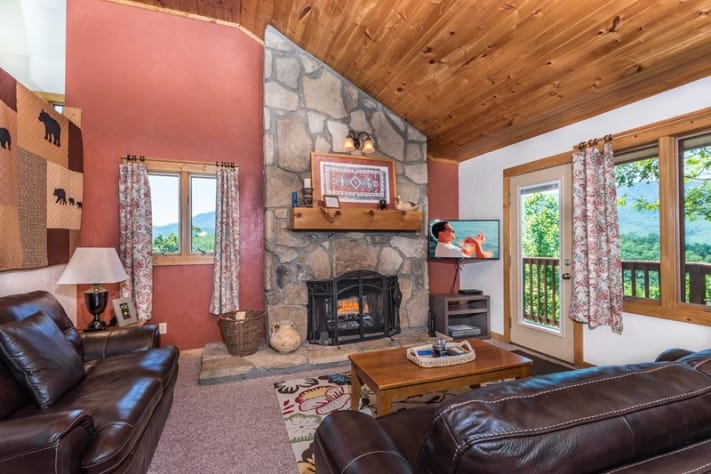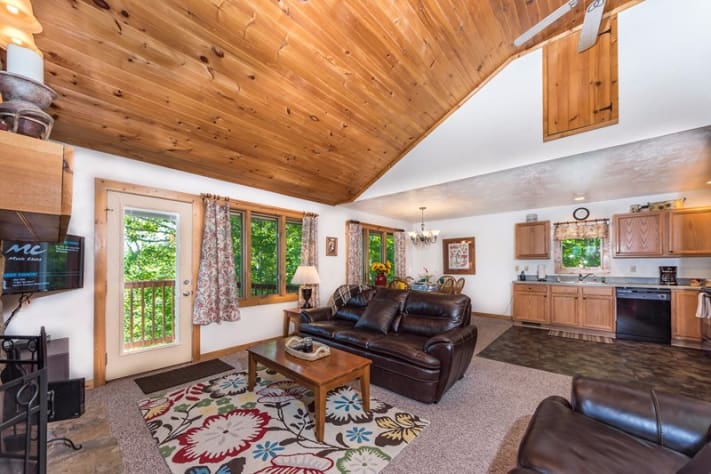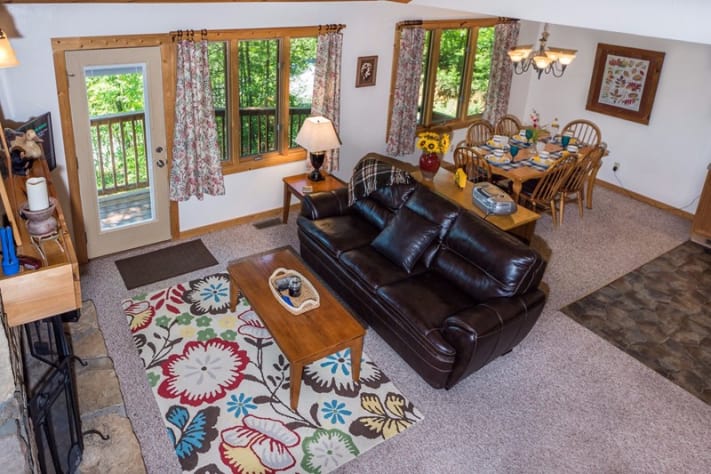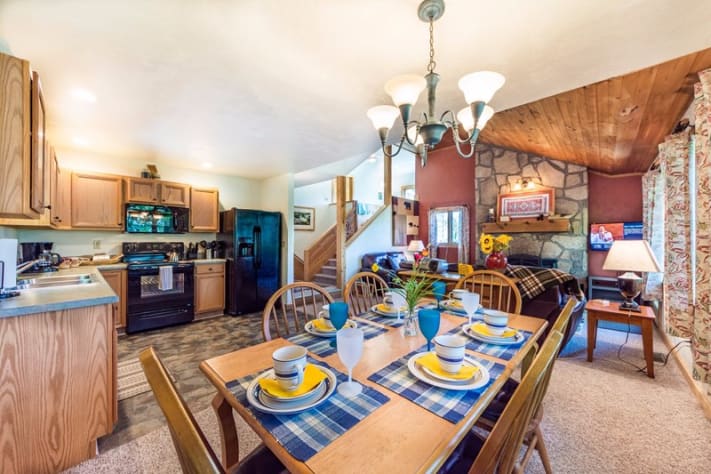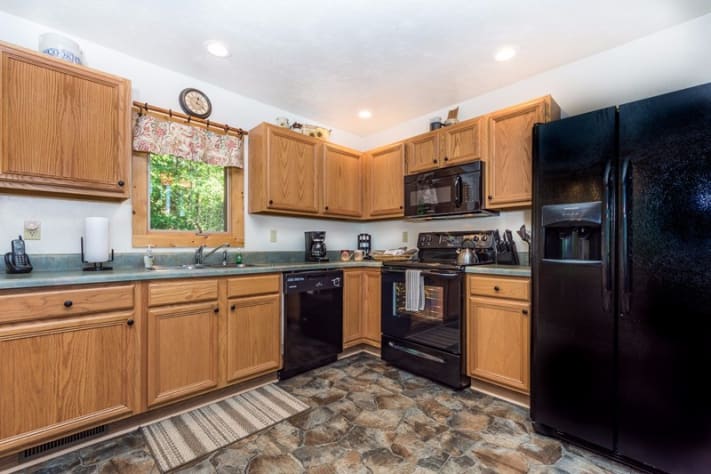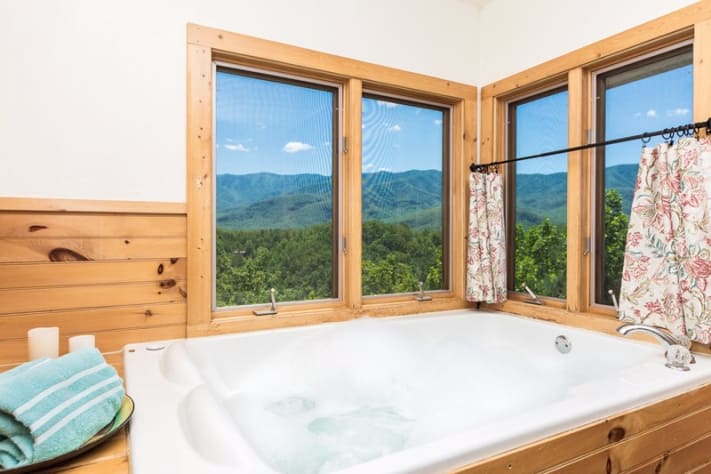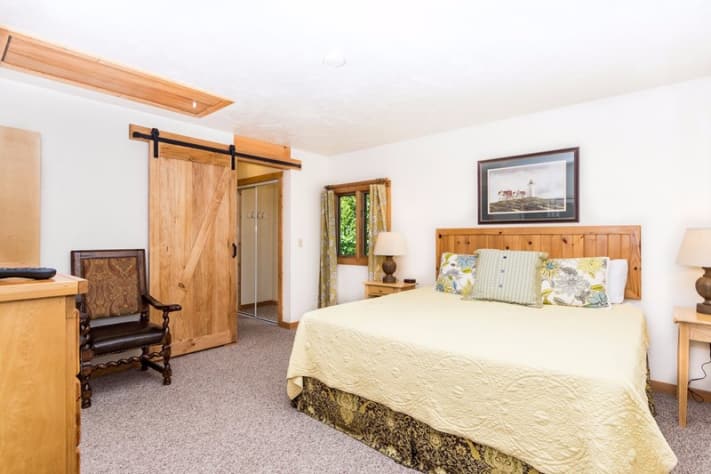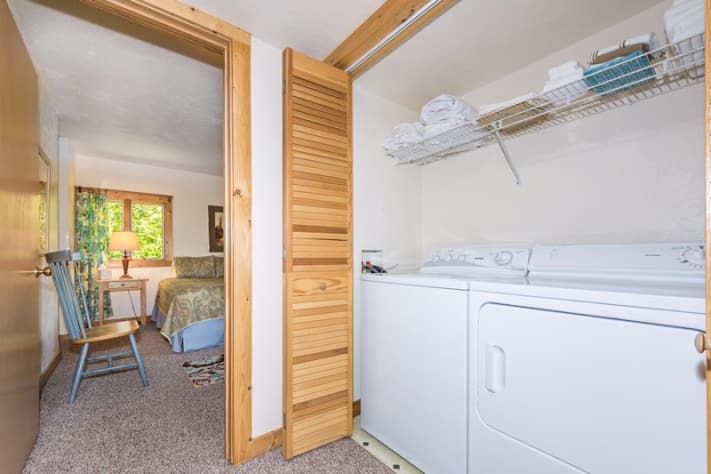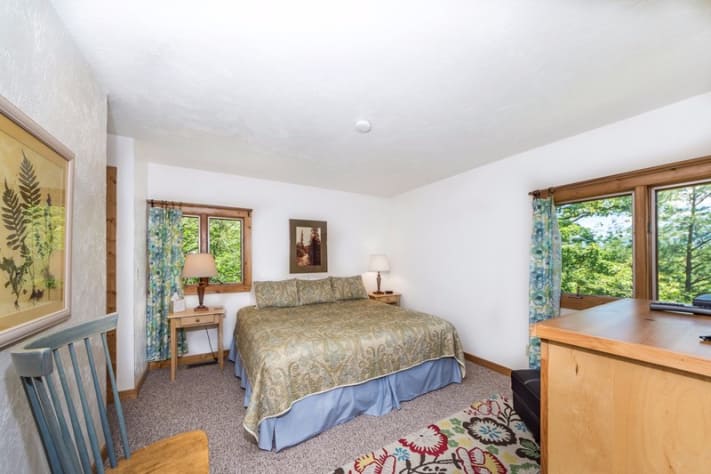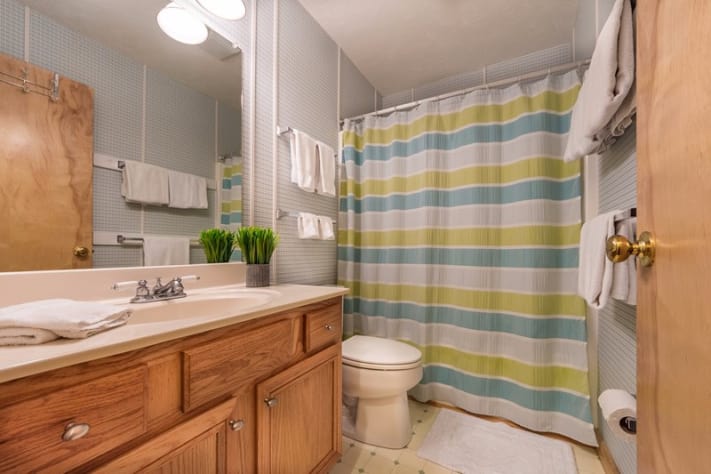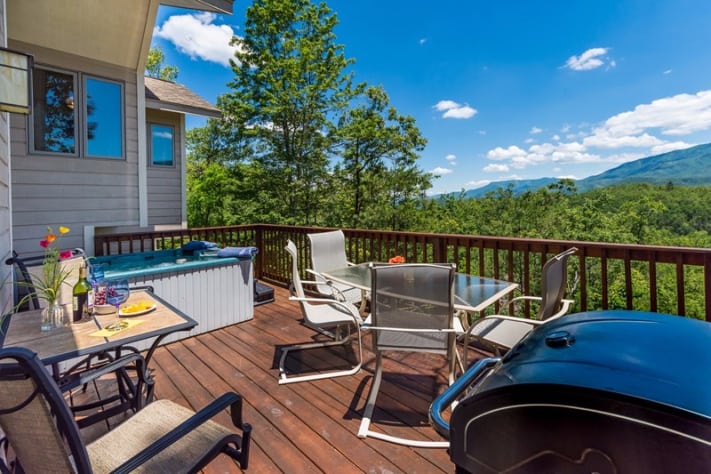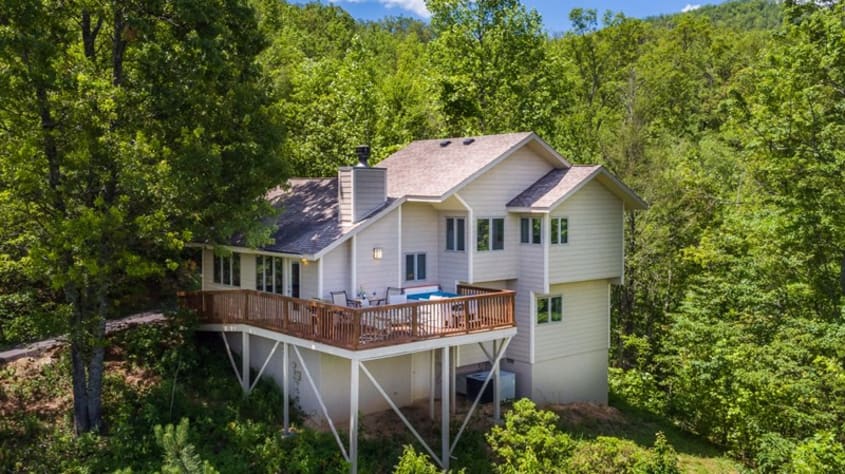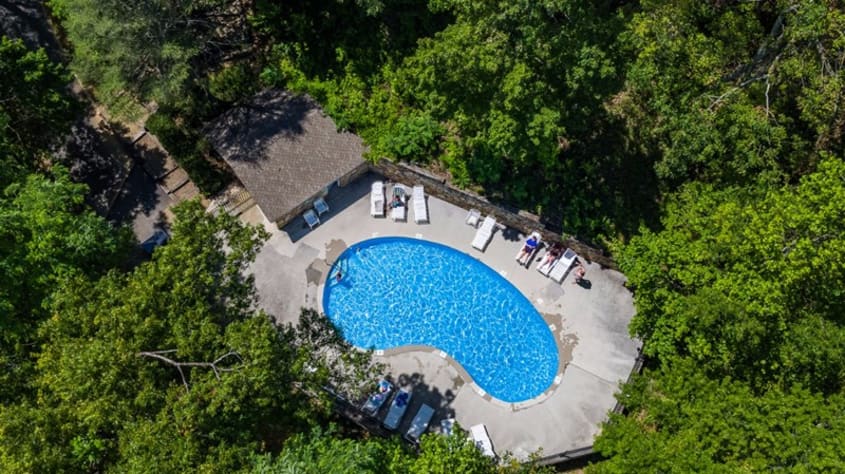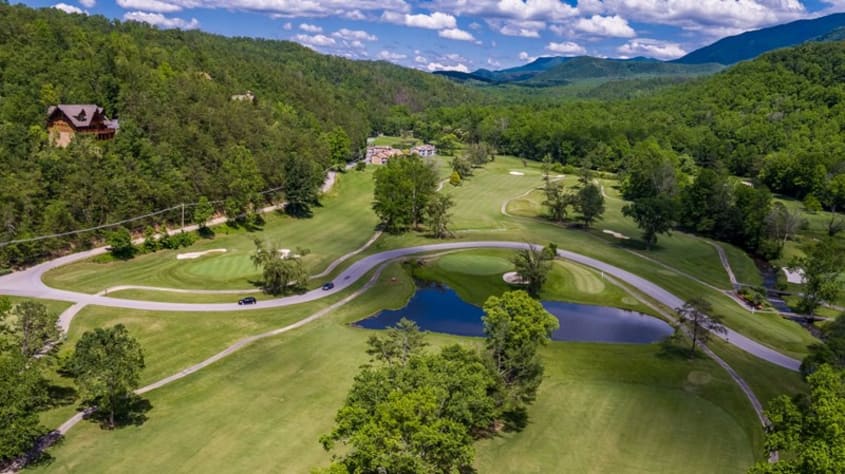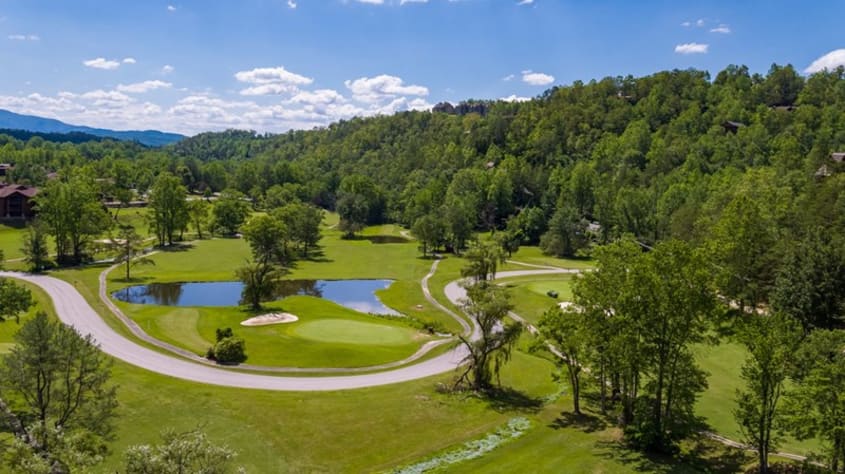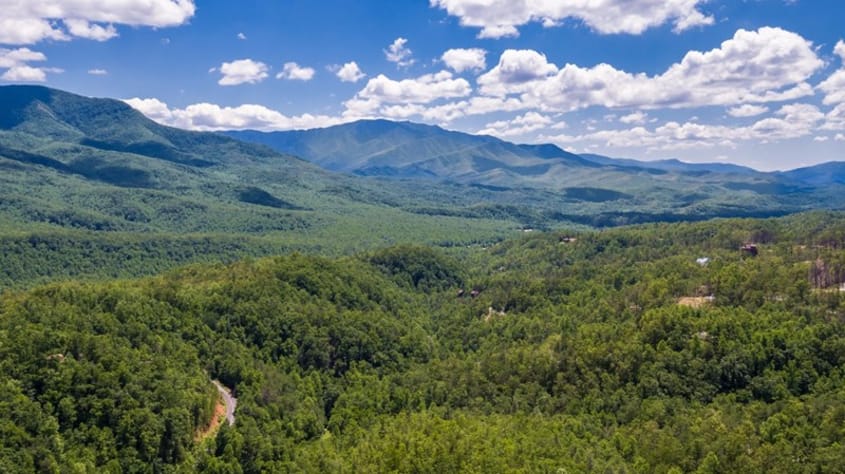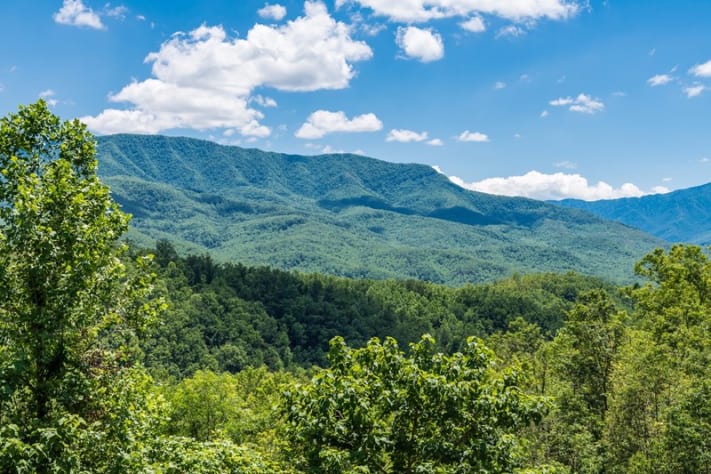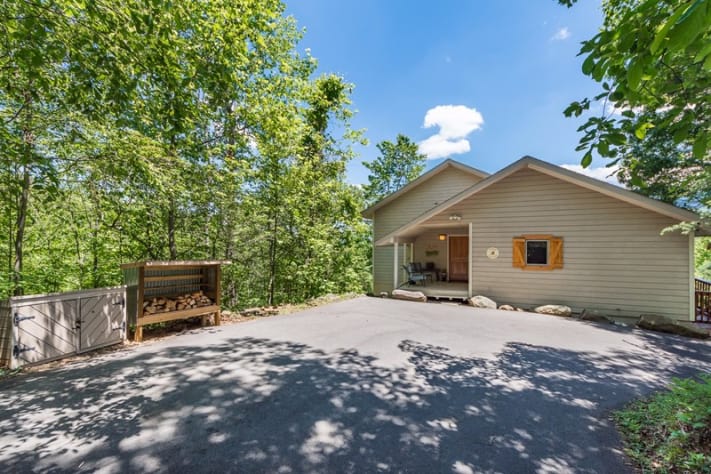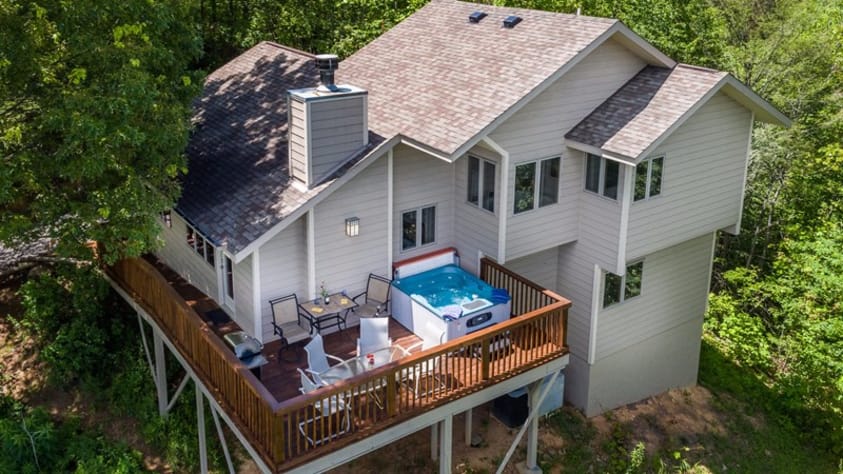 ---
---
Beds:

2

Baths:

2½

Sleeps:

6
Type:

Chalet

Reviews:

15

Views:

32942
Last Updated: 3/10/2019

Description
---
Sugar Shack Chalet

Enjoy the panoramic mountain views of all the seasons at Sugar Shack Chalet. The views are the best in all The Smoky Mountains and the fall colors are brilliant! The décor has been tastefully updated throughout the Chalet. The main living area is mid-level for your convenience and features a stately, mountain stone, wood burning fireplace extending the full height of the vaulted ceilings. This level also includes a queen sofa sleeper, fully equipped kitchen and spacious dining area plus a half bath. Both upper and lower King size bedroom suites have T.V.'s and full baths. When you are relaxing in the inside double whirlpool tub or experiencing the scenic views from the private deck with hot tub, gas grill & comfortable deck furniture, we hope you will come back season after season just to experience natures magnificence! The Sugar Shack is the perfect Chalet for a romantic get-away, two couples or a small family. We are also pet friendly and close to attractions and summer neighborhood pools! Visit www.sugarshacktn.com or look for us on facebook. Sugar Shack has it's own FB page.
---
General
Linens Included
No Smoking
Pet Friendly
Telephone
Vacuum
Online Booking
Managed By Owner
Bedroom Setup
2 King Beds
1 Sofa Bed
1 Daybed
Bedroom Extras
Alarm Clock
Private Bathroom
Carpet
TV
Cable
Bathroom
Full Bath
Half Bath
Whirlpool/Jacuzzi Bathtub
Tub
Shower
Attached
Dining Room
Kitchen
Blender
Can Opener
Coffee Maker
Dishes
Dishwasher
Disposal
Fully Equipped Kitchen
Garbage
Ice Maker
Microwave
Mixer
Oven
Cookware/Pots and Pans
Refrigerator
Stove
Toaster
Utensils
Water Filter
Crock Pot
Keurig
Laundry
Washer/Dryer
Linens
Towels
Barbecue - Grills
Private BBQ
Private Gas Grill
Heating and Cooling Comfort
Ceiling Fans
Central Air Conditioning
Central Heating
Fireplace
Entertainment
Cable/Satellite TV
DVD Player
Golf
CD Player
Swimming
Television
Games
Home Office
High Speed Internet Access
Wireless Internet Access
Outside Living
Hot Tub/Heated Spa
Community Pool
Deck
Porch
Porch Furniture
Private Parking
Mountain Views
Parking
Driveway
Parking Available
Parking for 3 cars
---
Places To Eat
Sugarlands Distilling Company
Tennessee Homemade Wines
Ole Smoky Tennessee Moonshine
Doc Collier Moonshine Distillery
Sugarland Cellars Winery
Ole Smoky Distillery - Barrelhouse
Bootleggers Homemade Wine
Smoky Mountain Winery
Old Smokey Distillery
Mountain Cheese and Nuts
EAT Food Tour
Crocketts Breakfast Camp
Taste Of Italy
Big Daddy's Pizzeria
Log Cabin Pancake House
Cherokee Grill
Flapjack's Pancake Cabin
New Orleans Sandwich Company
Pancake Pantry
Bennett's Pit Bar-B-Que
Flapjack's Pancake Cabin
Alamo Steakhouse & Saloon
Wild Plum Tea Room
Three Jimmy's Good Time Eatery
Crystelle Creek Restaurant and Grill
Smoky Mountain Brewery
Calhoun's Gatlinburg
Tom & Earl's Back Alley Grill
Smoky Mountain Trout House
Best Italian Cafe & Pizzeria
Texas Roadhouse
No Way Jose's
Blaine's Grill & Bar
Flapjacks Pancake Cabin
Johnny Rockets
Mellow Mushroom
The Park Grill
Bubba Gump Shrimp
Atrium Pancakes
The Park Grill
Five Guys
Loco Burro Fresh Mex Cantina
Melting Pot
Peddler Steakhouse
Buckhorn Inn
Pigeon Forge Deli
The Pottery House Cafe and Grille
Smokies Cuban Cafe
Sawyer's Farmhouse Restaurant
Poynor's Pommes Frites
Local Goat New American Restaurant
The Old Mill Restaurant
Blue Moose Burgers & Wings
Mel's Classic Diner
Boss Hogg's BBQ Shack
Huck Finn's Catfish
Big Daddy's Pizzeria
Alamo Steakhouse
Corky's BBQ
Cracker Barrel
Texas Roadhouse
Firehouse Subs
Johnny Casino's
Bullfish Grill
Five Guys
Calhoun's Pigeon Forge
Timberwood Grill
J.T. Hannah's Kitchen
Mama's Farmhouse
Mellow Mushroom
Bennett's Pit Bar-B-Que
Paula Deen's Family Kitchen
Golden Corral
Smoky Mountain Brewery & Restaurant
Captain Jim's Seafood Buffet
Cheddar's
Harpoon Harry's Crab House
Reagan's House of Pancakes
Cielito Lindo Mexican Grill
Margaritaville Pigeon Forge
Red Rooster Pancake House
Cracker Barrel
Hard Rock Cafe
No Way Jose's Cantina
Lil Black Bear Cafe
Little Tokyo
Mcalisters Deli
Aunt Granny's All You Can Eat Buffet
Smoky Mountain Pancake House
TGI Fridays
Song & Hearth
The DM Pantry
IHOP
Frizzle Chicken Pancake Coop
Emiliano's Mexican Grill
El Ranchero Loco
Paula Deen's The Bag Lady
Smoky's Pancake Cabin
Biblical Times Dinner Theater
Mama's Farmhouse
Marco's Pizza
Kinkaku Japanese Steak House
Chubby's Deli
English Mountain Trout Farm & Grill
PawPaw's Kajun Kitchen
The Apple Barn and Cider Mill
The Chop House
Applewood Farmhouse Restaurant
Thai Basil
Flapjacks Pancake Cabin
Applewood Farmhouse Grill
Elvira's Cafe
Big Daddy's Pizzeria
Holston's Kitchen
Quaker Steak & Lube
Local Goat
Texas Roadhouse
Two Brothers Italian Restaurant
Nino's Pizzeria & Eatery
Joe's Crab Shack
Cheezy Steaks
Pigeon Forge Deli
The Diner
Fuddruckers
Cracker Barrel
Olive Garden
Poynor's Pommes Frites
Hickory Cabin Seasoning
Hillbilly's
Bullfish Grill
Hard Rock Cafe
Bluff's
Gondolier Italian Restaurant
Bush's Family Cafe
Taste of Dandridge
Piezanos Italian Dining
Angelo's At the Point
Captain's Galley
Perkins Restaurant & Bakery
Indian Creek Market and Deli
El Toro Mexican Restaurant
Lakeview Grill & Baits
Owens Restaurant
Tinsley-Bible
Cowboys on the Water
Southern Charm Kitchen
Owens Restaurant
Pizza Plus
Shoney's
Chester's
Long John Silver's
Point Marina Grill
Hardee's
La Parilla Mexican Restaurant
Off The Hook
Cook's Boathouse
Lisa's Country Kitchen
Southside Restaurant
Tennessee Jack's
Roma Pizza
Green Tomato Grill
Di's Diner
Country Corner
St. Clair Place
Twin Dragon
Narita Japanese Grill
Nuzzo Italian
Sue's Family Restaurant
Sweet Tooth Cafe
Greatwall Buffet
Things To Do and See
Great Smoky National Park
Dollywood
The Old Mill
Gatlinburg Mountain Coaster
Rowdy Bear Mountain Coaster
Ober Gatlinburg Amusement Park & Ski Area
Wild Bear Falls Waterpark
Amazing Mirror Maze
Ripley's Haunted Adventure
Ripley's Moving Theater
Ripley's Marvelous Mirror Maze
Earthquake - The Ride
Amazing Mirror Maze
Earthquake - The Ride
Mountain Life Adventure Rentals
Gatlinburg Trail
Ripley's Aquarium of the Smokies
Herbert Holt Park
Gatlinburg Scenic Overlook
Gatlinburg Space Needle
Historic Ogle Log Cabin
The Village Shops
Mountain Mall
Covered Bridge in the Glades
Riverbend Mall
The Old Mill
Christmas Place
Stages West
Three Bears General Store
Pigeon Forge Gem Mine
Smoky Mountain Cat House
Iron Mountain Metal Craft
Thomas Kinkade Gallery
The Old Mill Candy Kitchen
Sandman's Workshop
Pigeon River Pottery
Try My Nuts Company
Pigeon Forge Factory Outlet
Antique Mall
Man Cave Metal
The Country Barn
Titanic Museum
Parrot Mountain & Gardens
Smoky Mountain Alpine Coaster
Dollywood
The Island in Pigeon Forge
Rockin' Raceway Arcade
Ole Smoky Tennessee Moonshine
The Coaster at Goats on the Roof
Big Top Arcade
Arcade City
Country Tonite Theatre
Old Forge Distillery
Outdoor Gravity Park
The Escape Game
Trapped Escape
Kryptology Escape
The Track Family Fun Park
Jurassic Jungle Boat Ride
Fun Stop
MagiQuest
Tomb Egyptian Adventure
Fun Stop
Zipline & Aerial Adventure Parks
Tennessee Legend Distillery
Smoky Mountain Deer Farm
Hillside Winery
Tanger Outlets Sevierville
NASCAR SpeedPark
Forbidden Caverns
Rainforest Adventures
Hike The Smokys
Foxfire Mountain Adventures
Ripley's Old MacDonald's Farm Mini Golf
Foxfire Mountain Swinging Bridge
River Romp
Wilderness at the Smokies
Tennessee Museum of Aviation
Scenic Helicopter Tours
Sevierville Park
Boot Factory Outlet
Smoky Mountain Helicopters
Sevier County Choppers Helicopter Tours
Bush's Beans Visitor Center
Douglas Dam
Mountain Harbor Marina
H20 Sports
Lighthouse Pointe Marina
Dandridge Golf
Skydive East Tennessee
The Shoppes at Roper Mansion
Revolutionary War Graveyard
Smoky Mountain Balloon Adventures
Swann's Marina
Smoky Mountain Motorcycle Museum
Dandridge Photo Tours
Wolf Paws
Rolling Thunder River
Ocoee Rafting
Fields of the Wood
Mountain View Marina
Big Ol' Fish Guiding Service
Nottely Boat Club
WagonMaster Ranch
Whitewater Express
Hiwassee Dam
Tank Town
Nottely River Vineyards
The Great Paint Escape
Ducktown Basin Museum
Salty Dog Gem Mine
Toccoa River Adventures
Bear Creek Adventures
Ye Olde Goat Farm
Deckers Flea Market
Appalachian Trail Rides
Thunder Rock
Biltmore Blooms
Biltmore
Great Smoky Mountains Railroad
---
Hargrave
05/05/2019
Peace and Quiet
It was a wonderful place to get away from it all. It was so quiet and peaceful. We spent time in the park and Gatlinburg. Having a place to return to in the afternoon made for a very relaxing vacation. Thank you.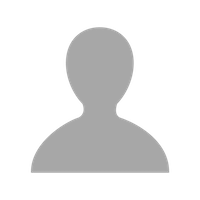 Missie
04/03/2019
Awesome Chalet
If your looking for a very clean and awesome views, this is your chalet. The chalet was just as pictured and very clean. We had no issues so didn't deal with owner, which we see as a plus. I will definitely go back. Chalet had everything we needed to cook meals and enjoy our time there. Close to Gatlinburg but away from traffic!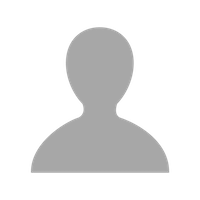 Beth
03/23/2019
Amazing Views and Super Clean
Cabin has great views off the deck! It was the cleanest cabin I have ever stayed in. Kitchen was well stocked with the necessary items. Provided starting paper towels, toilet paper, and dish washing items. Parking enough for 2 vehicles. About 20 mins from downtown Gatlinburg. Would recommend this to anyone!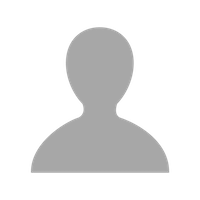 Zack
11/02/2018
Amazing Mountain Views
We stayed here for our honeymoon, it had such an amazing view! We loved going on the deck in the morning and looking at the mountains. The fireplace, hot tub Jacuzzi, and whirlpool tub made for a romantic get away. We loved just being 15 minutes from the heart of Gatlinburg, but the privacy and views of not being in Gatlinburg downtown area. We will stay here next time we are in Gatlinburg, and have already recommended to friends and family!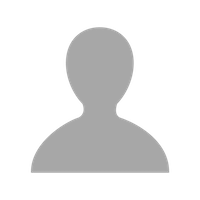 Lou & Cathy
10/12/2018
Unbelievable Smoky Mountain Getaway
From the super clean, upscale appointments, to the two large bedrooms, both with king beds and private baths, and of course the view from the deck/patio, this was an incredible stay. The close proximity to the Greenbrier and Cosby park entrances allowed us three days of trails and streams, and waterfalls. What an amazing location, Pat & Fred! Thank you!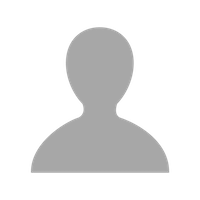 Paolo
09/21/2018
Perfect Experience
I teared up when I saw our view from the porch! The mountains are all you see from left to right. It was breathtaking. The cabin was very clean and updated. We even got to see a bear right outside our cabin! We couldn't have asked for a better smoky mountain experience.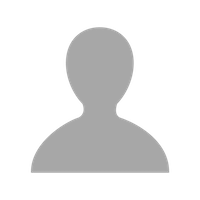 Kerri Bailey
08/04/2018
Exploring the National Park
Thank you so much for sharing your chalet with us!!! We had a wonderful week with lots of fun adventures!

The greenbrier side of the park was a hidden treasure we didn't find until late in the week. We definitely want to come back to the area sometime to explore more. Was really hoping to see momma bear first hand.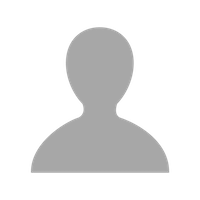 Jerry & Brenda
05/27/2018
Loved the Chalet
Dear Pat and Fred,
I wanted to post this as a review, but couldn't figure out how to. We absolutely loved staying at the Sugar Shack! The only time we ventured out was for a visit to the grocery store and once to Trish's Mountain Diner. The views were awesome. We were able to completely relax. The house was spotless and had everything that we needed. We plan on visiting again next spring...I am already counting down the weeks!!
Thank you for sharing your home with us!
Jerry and Brenda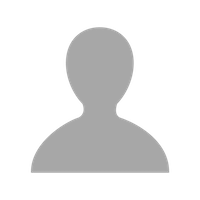 Wayne
05/01/2018
A Stay At Sugar Shack
We certainly enjoyed our stay at Sugar Shack. You have a great property with a terrific view. We are rebuilding our house up on the top of Deer Path Lane that we lost to the wildfire and were checking on the progress and meeting with our builder. Your mountain view is very similar to ours, so we felt right at home. We are experienced renters of homes/condos. Yours tops the list as to cleanliness of everything -- our compliments to you.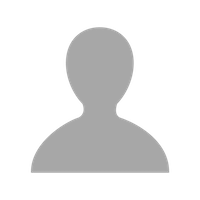 Mary
03/09/2018
Fantastic
Fantastic
Left on Mar 13, 2018 for a stay in Mar 2018
This chalet was everything advertised! Beautiful view. Clean and comfortable, beautifully decorated. All the comforts of home. Keeping this one on my list!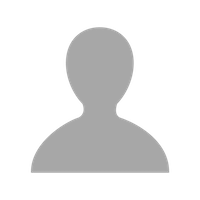 Addrienne
02/15/2018
Perfect Stay
We enjoyed our stay here. The perfect location and amazing views! It was nicely decorated and clean. I would stay here again.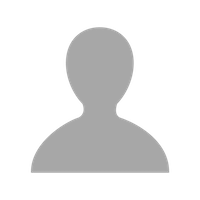 Mike
01/19/2018
LOVE!!!
This chalet was all we hoped for and more! We are already planning a return trip. I highly recommend this rental. The sights of Gatlinburg were nice but we would have had no problem staying in the whole time!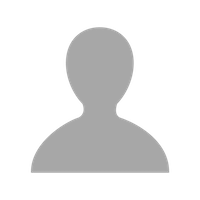 Mrs. Guest
12/17/2017
Highly Recommend
Left on Dec 18, 2017 for a stay in Nov 2017
We had a wonderful stay at the sugar shack! Easy to get to and plenty of things to see close by. Breathtaking views of the mountains at any time of day. Very clean and cozy chalet. Can't wait to visit again :)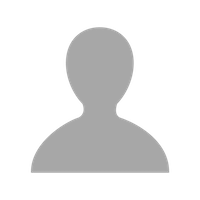 Christopher
11/13/2017
Wonderful Mountain Views
Left on Nov 13, 2017 for a stay in Nov 2017
The entire family loved our extended weekend stay at Sugar Shack Chalet! We checked in on a Thursday evening and hiked Chimney Tops and Mt LeConte on Friday and Saturday. The leisurely morning views and the hot tub were the perfect way to recover from our hikes. The whole place was very clean, the beds were large and comfortable and the deck and hot tub had amazing views. We will definitely be looking to book the Sugar Shack Chalet on our next visit to the Smoky Mountains!