.Indigo Falls, Sevierville, Tennessee Cabin Rental by Owner
Sevierville Private Properties, Sevierville Vacation Rental Cabin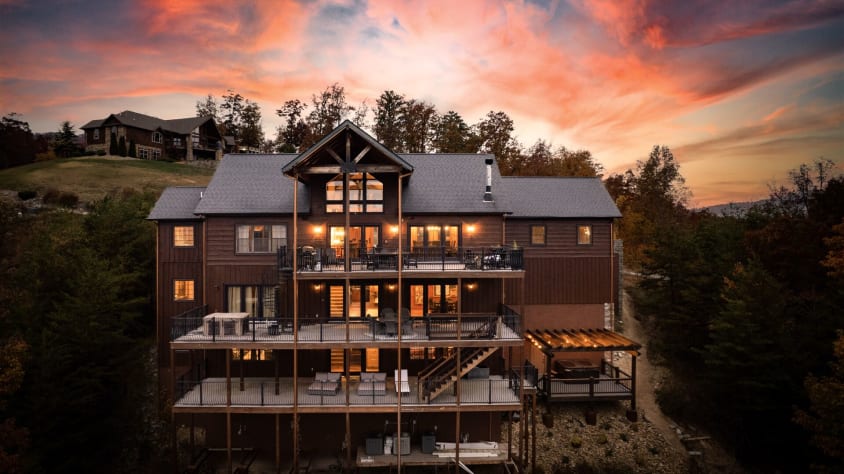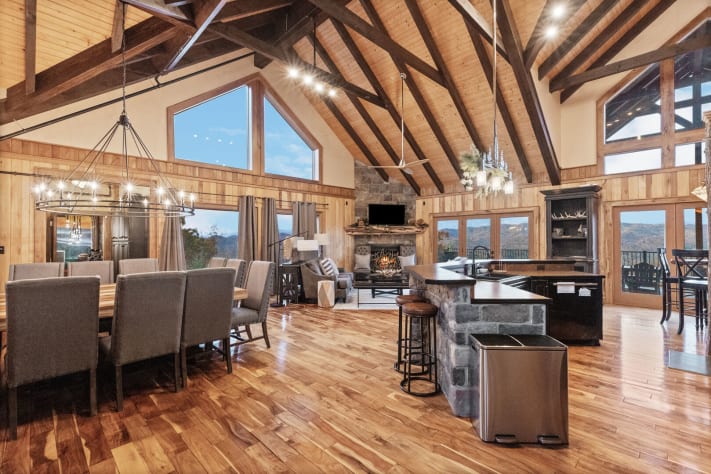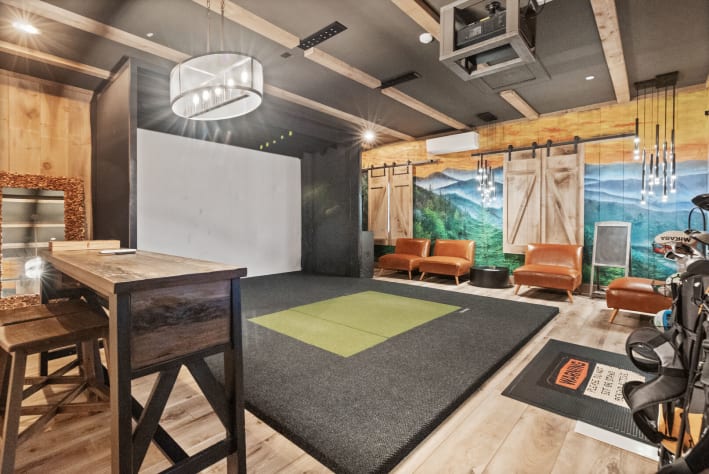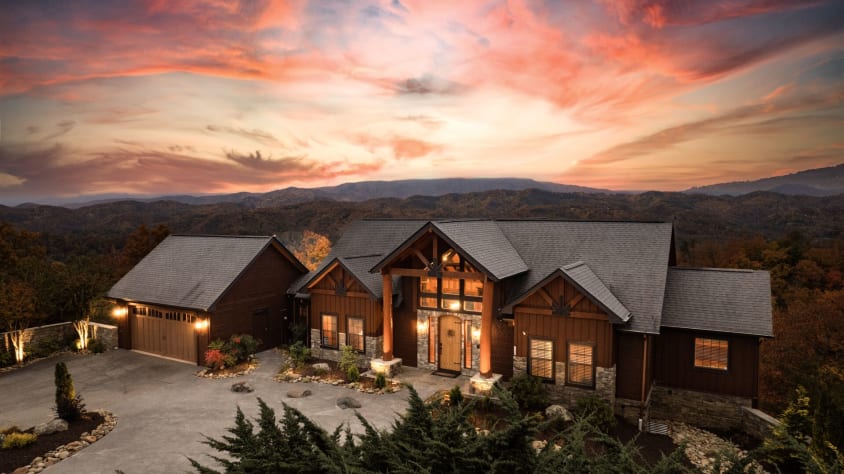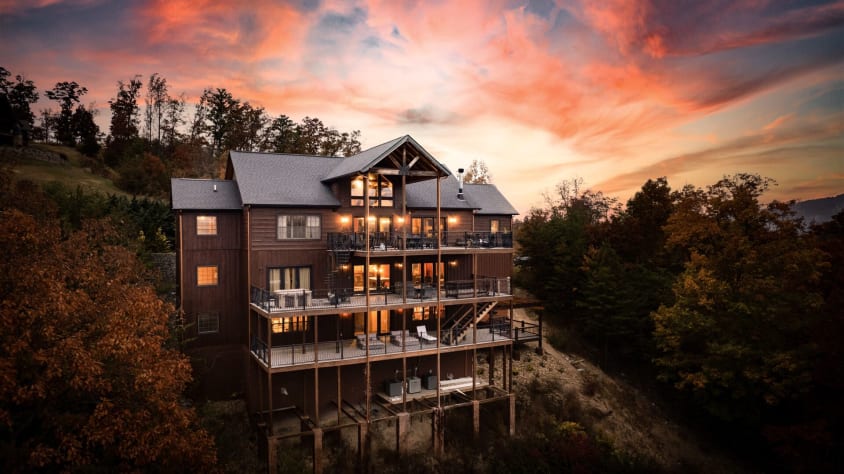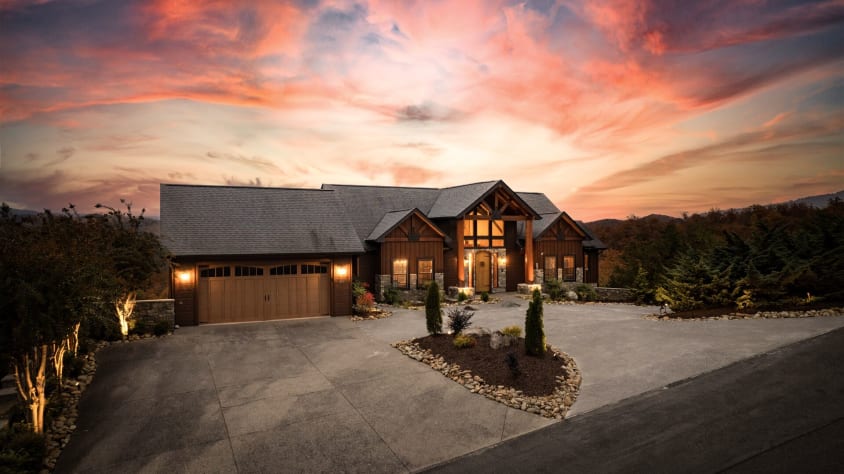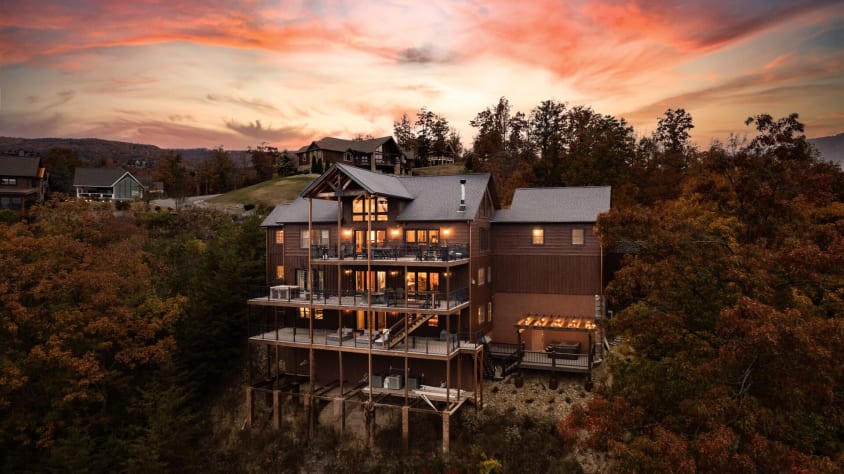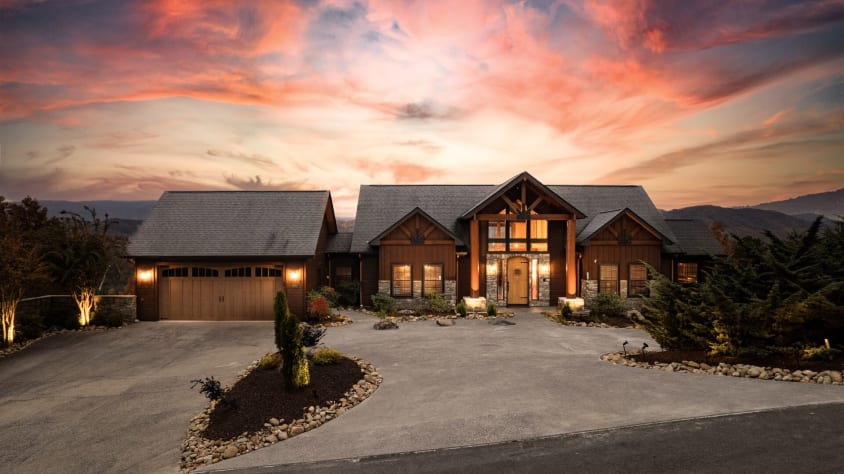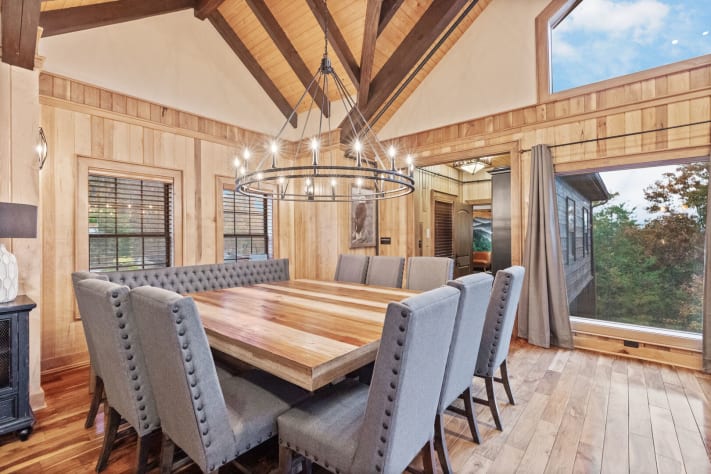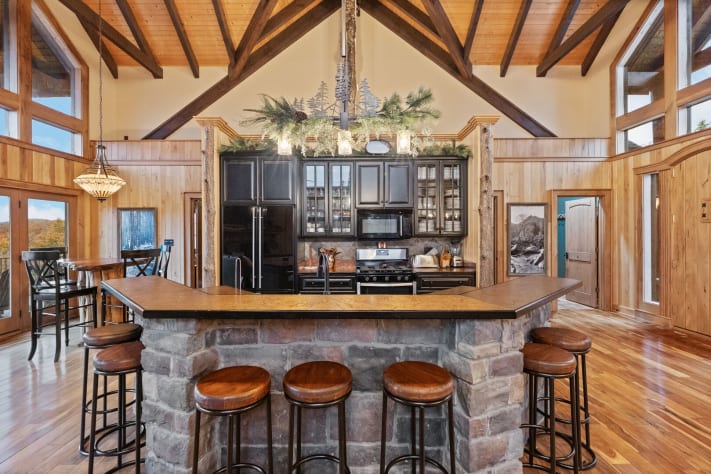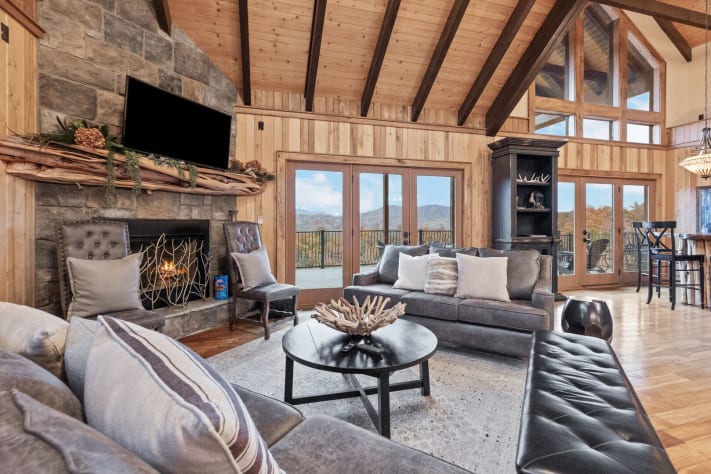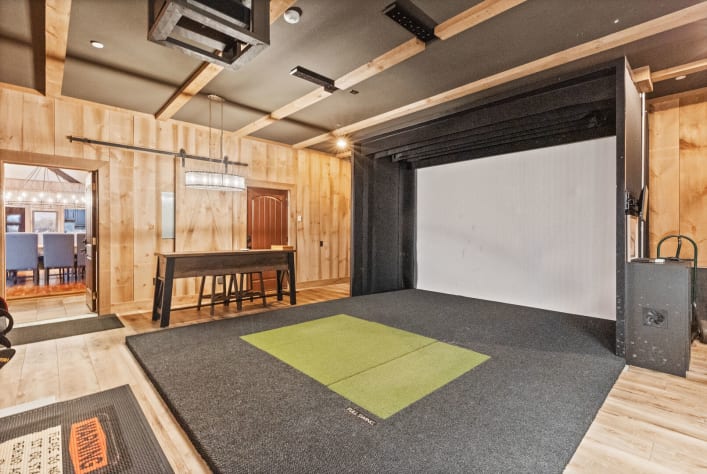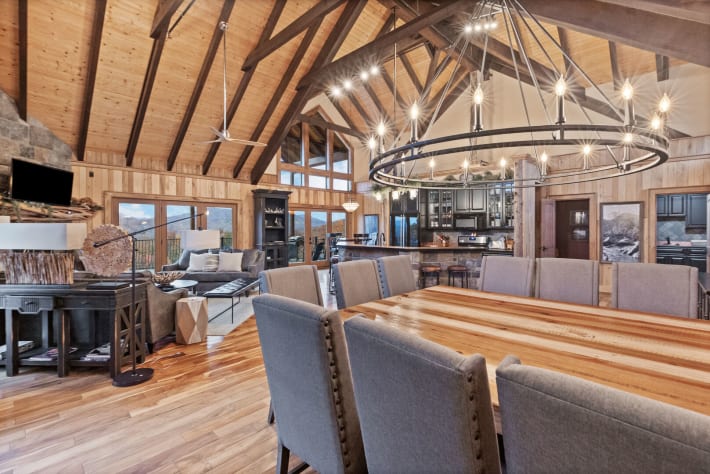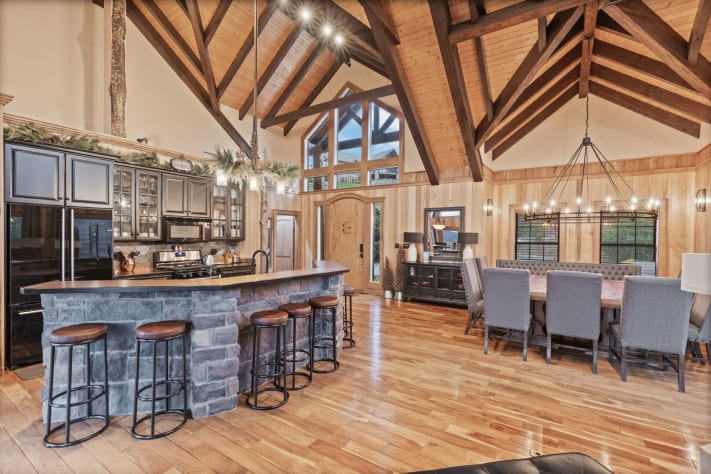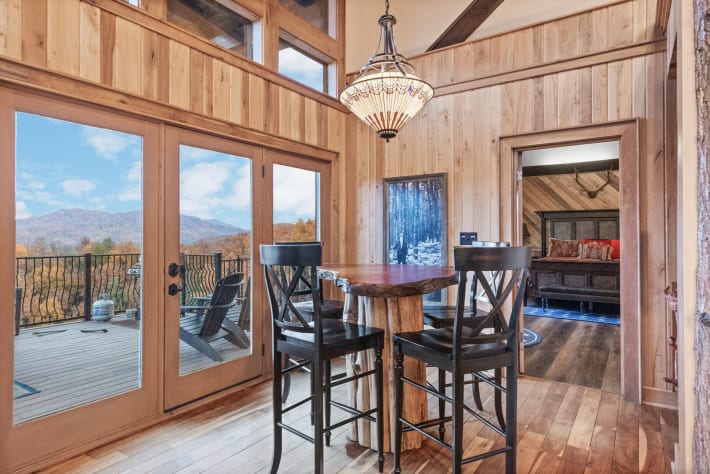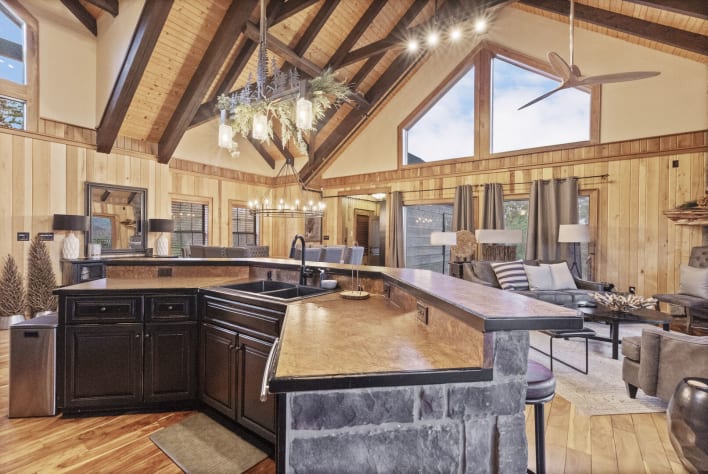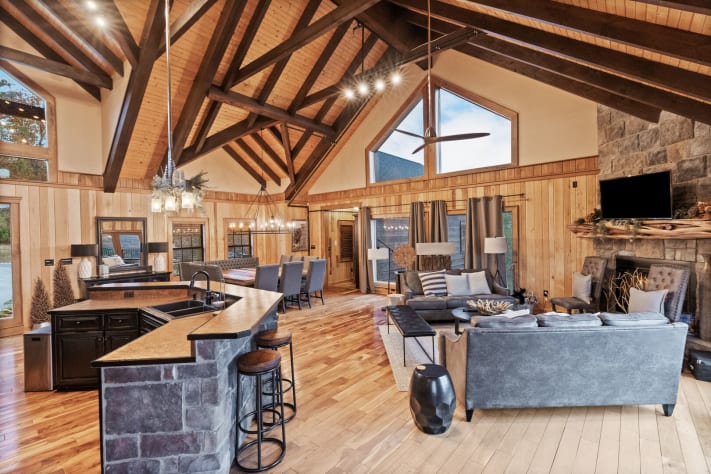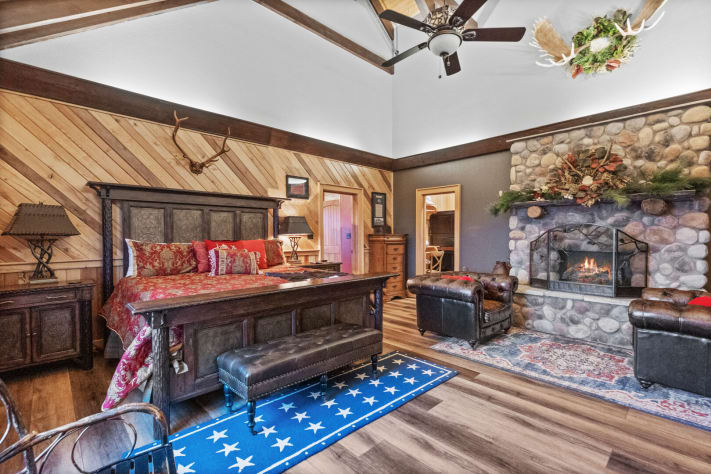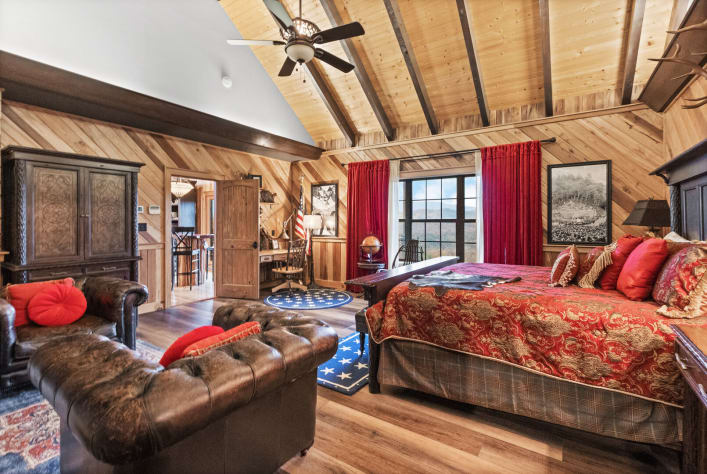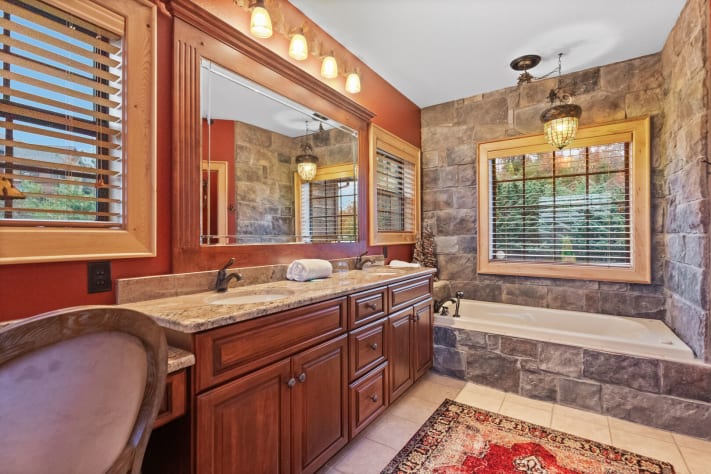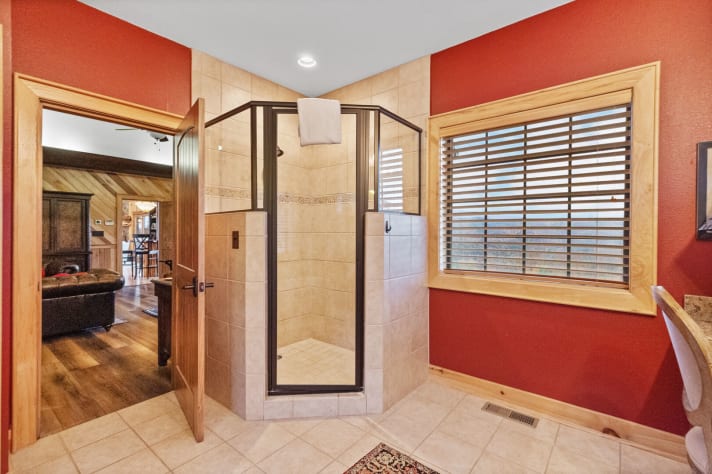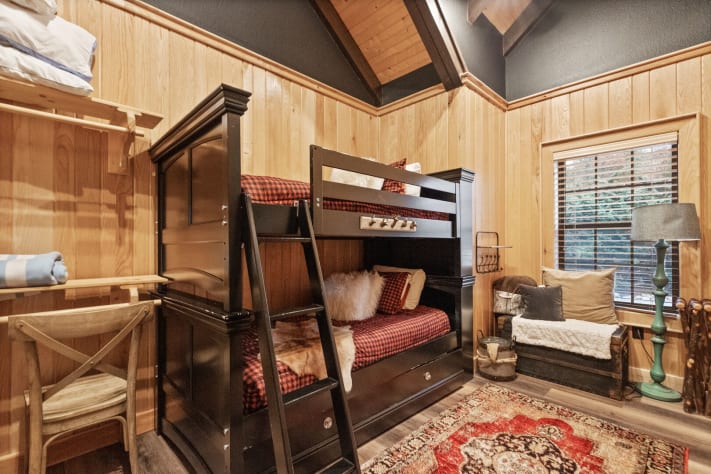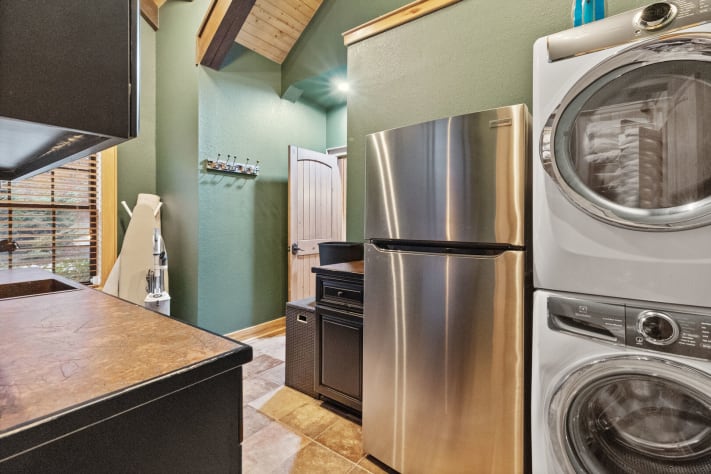 ---
---
Beds:

6

Baths:

8

Sleeps:

21
Type:

Cabin

Reviews:

0

Views:

308
Last Updated: 9/23/2023

Description
---
Indigo Falls National Park Lodge in Pigeon Forge. Indigo Falls National Park Lodge Professionally managed by "Mountain Vibe Vacations" Location Detail
Indigo Falls National Park Lodge

Professionally managed by "Mountain Vibe Vacations"

Location Details:Sevierville

Bedrooms:6

Bathrooms:8

Half Bathrooms:1

Sleeps:21



***INDOOR CAVE POOL COMING IN FALL 2023***



Indigo Falls National Park Lodge has recently joined the Exclusive Signature Series designed to bring you the most luxurious lodging experience in The Great Smoky Mountains.



This lodge is located just minutes from Action-Packed Pigeon Forge in "The Summit Resort of Bluff Mountain." The log Bavarian inspired cabin is all about the long range mountain views! A mountain in every window, walls of glass frame Mtn. Leconte and the National Park Mountains loom in the distance. You are truly floating on the clouds with the best of Tennessee below you.



You will love the dramatic custom timber frame construction, with six master en-suites. You are sure to find the perfect accommodation for your family and friends.



This log lodge was recently upgraded for our guests; its National Park Theme is carried throughout. You can choose to stay in the Roosevelt Suite, named for the Presidents who made the National Park possible. This suite has a large whirlpool tub with a hand-blown chandelier centered over it and a separate shower. Or you can choose the Wiley Oakley Mountain Main Suite anchored by its own river stone fireplace and natural hides for rugs, or stay in the HoneyTree Suite that celebrates nature with its cedar canopy bed. It also has a whirlpool tub. There are seven large stone fireplaces in the Indigo Falls National Park Lodge.



The open kitchen is the center of the very great room with soaring ceilings, copper countertops, gas range, walnut and cherry woods and custom crafted bar seating. You will enjoy the scullery just off the kitchen with extra refrigerator, and sink for prepping that gourmet meal. Large authentic antique photographs grace the walls of Indigo Falls Lodge, all celebrating the rich history of the founding of the National Park. There is formal dining for 12 as well as many other dining options in this spacious lodge.



Follow the copper antler chandeliers down to the Billiard Room with a regulation size indigo pool table, a poker game table, and cozy chairs to snuggle up to the fireplace. Or you might just enjoy the massive size Scrabble Game. There is a granite bar, sink, and a small refrigerator on this level as well.



Children can stay just off their parents' Roosevelt suite in the Smoky Bear Nook outfitted with bunk beds. Or they may take advantage of the sleeping arrangements in the oversized kids game room that sleeps 6. Game room is outfitted for young personalized gaming, and has an arcade bar with two Multicade game with so many games, 1,500 actually, we dare you to play them all! And of course there is always Pac-Man. This game room has a bath with a shower attached to it. So no adults have to share a bathroom with this crew!



Double decks are huge and full of seating options. You will sit eye level with the hawks and eagles as they catch the mountain breezes. The top deck is anchored by a flaming fire pit and rockers created for you to share Smoky Mountain Memories or just savor the day. Grilling is just steps from the kitchen and honestly there is not a better view for the chef or the picnic table dinners.



Your back yard is a nature preserve, frequented by black bears, bobcats, deer, turkeys and flying squirrels to name a few of your neighbors.



On the lower deck a bubbling hot tub is there to soothe tired hikers or maybe just tired shoppers.



This Lodge is all about Mountain Views and Celebrating The National Park and entertainment! Newly outfitted with a "Rocky Top Golf Lounge" just off the great room. A professional golf simulator will keep your golf enthusiasts entertained, but it also gives your football, baseball, soccer players a chance to compete. And there is always zombie dodgeball! A top golf tournament can be set as well! Let the games begin!
---
Season
From/To
Nightly
Weekend
Weekly
Monthly
Min Nights
Fall 2023 Rates
09/24/2023
09/27/2023
$990.00
--
--
--
3
Fall 2023 Rates
09/28/2023
09/28/2023
$1,215.00
--
--
--
3
Fall 2023 Rates
09/29/2023
09/30/2023
$1,350.00
--
--
--
3
Fall 2023 Rates
10/01/2023
10/04/2023
$1,035.00
--
--
--
3
Fall 2023 Rates
10/05/2023
10/07/2023
$1,350.00
--
--
--
3
Fall 2023 Rates
10/08/2023
10/11/2023
$1,035.00
--
--
--
3
Fall 2023 Rates
10/12/2023
10/14/2023
$1,350.00
--
--
--
3
Fall 2023 Rates
10/15/2023
10/18/2023
$1,035.00
--
--
--
3
Fall 2023 Rates
10/19/2023
10/21/2023
$1,350.00
--
--
--
3
Fall 2023 Rates
10/22/2023
10/25/2023
$1,035.00
--
--
--
3
Fall 2023 Rates
10/26/2023
10/28/2023
$1,350.00
--
--
--
3
Fall 2023 Rates
10/29/2023
11/01/2023
$1,035.00
--
--
--
3
Fall 2023 Rates
11/02/2023
11/04/2023
$1,350.00
--
--
--
3
Fall 2023 Rates
11/05/2023
11/08/2023
$1,035.00
--
--
--
3
Fall 2023 Rates
11/09/2023
11/11/2023
$1,350.00
--
--
--
3
Fall 2023 Rates
11/12/2023
11/15/2023
$1,035.00
--
--
--
3
Fall 2023 Rates
11/16/2023
11/17/2023
$1,350.00
--
--
--
3
Fall 2023 Rates
11/18/2023
11/18/2023
$2,000.00
--
--
--
6
Fall 2023 Rates
11/19/2023
11/26/2023
$2,500.00
--
--
--
6
Fall 2023 Rates
11/27/2023
11/29/2023
$1,000.00
--
--
--
2
Fall 2023 Rates
11/30/2023
12/02/2023
$1,300.00
--
--
--
3
Fall 2023 Rates
12/03/2023
12/06/2023
$1,000.00
--
--
--
3
Fall 2023 Rates
12/07/2023
12/09/2023
$1,300.00
--
--
--
3
Fall 2023 Rates
12/10/2023
12/13/2023
$1,000.00
--
--
--
3
Fall 2023 Rates
12/14/2023
12/15/2023
$1,300.00
--
--
--
3
Fall 2023 Rates
12/16/2023
12/16/2023
$2,250.00
--
--
--
5
Fall 2023 Rates
12/17/2023
12/24/2023
$1,595.00
--
--
--
4
Winter 2024 Rates
12/25/2023
12/29/2023
$2,250.00
--
--
--
5
Winter 2024 Rates
12/30/2023
01/02/2024
$2,000.00
--
--
--
5
Winter 2024 Rates
01/03/2024
01/03/2024
$800.00
--
--
--
3
Winter 2024 Rates
01/04/2024
01/06/2024
$1,100.00
--
--
--
3
Winter 2024 Rates
01/07/2024
01/10/2024
$800.00
--
--
--
3
Winter 2024 Rates
01/11/2024
01/13/2024
$1,100.00
--
--
--
3
Winter 2024 Rates
01/14/2024
01/17/2024
$800.00
--
--
--
3
Winter 2024 Rates
01/18/2024
01/20/2024
$1,100.00
--
--
--
3
Winter 2024 Rates
01/21/2024
01/24/2024
$800.00
--
--
--
3
Winter 2024 Rates
01/25/2024
01/27/2024
$1,100.00
--
--
--
3
Winter 2024 Rates
01/28/2024
01/31/2024
$800.00
--
--
--
3
Winter 2024 Rates
02/01/2024
02/03/2024
$1,100.00
--
--
--
3
Winter 2024 Rates
02/04/2024
02/07/2024
$800.00
--
--
--
3
Winter 2024 Rates
02/08/2024
02/10/2024
$1,100.00
--
--
--
3
Winter 2024 Rates
02/11/2024
02/14/2024
$800.00
--
--
--
3
Winter 2024 Rates
02/15/2024
02/17/2024
$1,100.00
--
--
--
3
Winter 2024 Rates
02/18/2024
02/21/2024
$800.00
--
--
--
3
Winter 2024 Rates
02/22/2024
02/24/2024
$1,100.00
--
--
--
3
Winter 2024 Rates
02/25/2024
02/28/2024
$800.00
--
--
--
3
Winter 2024 Rates
02/29/2024
03/02/2024
$1,100.00
--
--
--
3
Winter 2024 Rates
03/03/2024
03/06/2024
$800.00
--
--
--
3
Winter 2024 Rates
03/07/2024
03/09/2024
$900.00
--
--
--
4
Winter 2024 Rates
03/10/2024
03/13/2024
$800.00
--
--
--
4
Winter 2024 Rates
03/14/2024
03/16/2024
$900.00
--
--
--
4
Winter 2024 Rates
03/17/2024
03/20/2024
$800.00
--
--
--
4
Spring 2024 Rates
03/21/2024
03/23/2024
$900.00
--
--
--
4
Spring 2024 Rates
03/24/2024
03/27/2024
$800.00
--
--
--
4
Spring 2024 Rates
03/28/2024
03/30/2024
$900.00
--
--
--
4
Spring 2024 Rates
03/31/2024
04/03/2024
$800.00
--
--
--
4
Spring 2024 Rates
04/04/2024
04/06/2024
$900.00
--
--
--
4
Spring 2024 Rates
04/07/2024
04/10/2024
$800.00
--
--
--
4
Spring 2024 Rates
04/11/2024
04/13/2024
$900.00
--
--
--
4
Spring 2024 Rates
04/14/2024
04/17/2024
$800.00
--
--
--
3
Spring 2024 Rates
04/18/2024
04/20/2024
$900.00
--
--
--
3
Spring 2024 Rates
04/21/2024
04/24/2024
$800.00
--
--
--
3
Spring 2024 Rates
04/25/2024
04/27/2024
$900.00
--
--
--
3
Spring 2024 Rates
04/28/2024
05/01/2024
$800.00
--
--
--
3
Spring 2024 Rates
05/02/2024
05/04/2024
$900.00
--
--
--
3
Spring 2024 Rates
05/05/2024
05/08/2024
$800.00
--
--
--
3
Spring 2024 Rates
05/09/2024
05/11/2024
$900.00
--
--
--
3
Spring 2024 Rates
05/12/2024
05/15/2024
$800.00
--
--
--
3
Spring 2024 Rates
05/16/2024
05/18/2024
$900.00
--
--
--
3
Spring 2024 Rates
05/19/2024
05/22/2024
$800.00
--
--
--
3
Spring 2024 Rates
05/23/2024
05/24/2024
$900.00
--
--
--
3
Spring 2024 Rates
05/25/2024
07/17/2024
$2,200.00
--
--
--
4
Summer 2024 Rates
07/18/2024
07/18/2024
$2,420.00
--
--
--
4
Summer 2024 Rates
07/19/2024
07/20/2024
$2,464.00
--
--
--
4
Summer 2024 Rates
07/21/2024
07/21/2024
$2,530.00
--
--
--
4
Summer 2024 Rates
07/22/2024
08/11/2024
$2,464.00
--
--
--
4
Summer 2024 Rates
08/12/2024
08/14/2024
$1,400.00
--
--
--
3
Summer 2024 Rates
08/15/2024
08/17/2024
$1,680.00
--
--
--
3
Summer 2024 Rates
08/18/2024
08/18/2024
$1,400.00
--
--
--
3
Summer 2024 Rates
08/19/2024
08/19/2024
$1,375.00
--
--
--
3
Summer 2024 Rates
08/20/2024
08/21/2024
$1,400.00
--
--
--
3
Summer 2024 Rates
08/22/2024
08/24/2024
$1,680.00
--
--
--
3
Summer 2024 Rates
08/25/2024
08/26/2024
$1,375.00
--
--
--
3
Summer 2024 Rates
08/27/2024
08/28/2024
$1,400.00
--
--
--
3
Summer 2024 Rates
08/29/2024
08/29/2024
$1,680.00
--
--
--
3
Summer 2024 Rates
08/30/2024
09/02/2024
$1,792.00
--
--
--
4
Summer 2024 Rates
09/03/2024
09/04/2024
$1,210.00
--
--
--
3
Summer 2024 Rates
09/05/2024
09/05/2024
$1,485.00
--
--
--
3
Summer 2024 Rates
09/06/2024
09/07/2024
$1,512.00
--
--
--
3
Summer 2024 Rates
09/08/2024
09/11/2024
$1,232.00
--
--
--
3
Summer 2024 Rates
09/12/2024
09/13/2024
$1,512.00
--
--
--
3
Summer 2024 Rates
09/14/2024
09/14/2024
$1,485.00
--
--
--
3
Summer 2024 Rates
09/15/2024
09/18/2024
$1,232.00
--
--
--
3
Summer 2024 Rates
09/19/2024
09/21/2024
$1,512.00
--
--
--
3
Fall 2024 Rates
09/22/2024
09/25/2024
$1,232.00
--
--
--
3
Fall 2024 Rates
09/26/2024
09/28/2024
$1,512.00
--
--
--
3
Fall 2024 Rates
09/29/2024
10/02/2024
$1,288.00
--
--
--
3
Fall 2024 Rates
10/03/2024
10/05/2024
$1,680.00
--
--
--
3
Fall 2024 Rates
10/06/2024
10/09/2024
$1,288.00
--
--
--
3
Fall 2024 Rates
10/10/2024
10/12/2024
$1,680.00
--
--
--
3
Fall 2024 Rates
10/13/2024
10/16/2024
$1,288.00
--
--
--
3
Fall 2024 Rates
10/17/2024
10/19/2024
$1,680.00
--
--
--
3
Fall 2024 Rates
10/20/2024
10/23/2024
$1,288.00
--
--
--
3
Fall 2024 Rates
10/24/2024
10/26/2024
$1,680.00
--
--
--
3
Fall 2024 Rates
10/27/2024
10/30/2024
$1,288.00
--
--
--
3
Fall 2024 Rates
10/31/2024
10/31/2024
$1,680.00
--
--
--
3
Fall 2024 Rates
11/01/2024
11/02/2024
$1,650.00
--
--
--
3
Fall 2024 Rates
11/03/2024
11/06/2024
$1,265.00
--
--
--
3
Fall 2024 Rates
11/07/2024
11/09/2024
$1,650.00
--
--
--
3
Fall 2024 Rates
11/10/2024
11/13/2024
$1,265.00
--
--
--
3
Fall 2024 Rates
11/14/2024
11/14/2024
$1,650.00
--
--
--
3
Fall 2024 Rates
11/15/2024
11/15/2024
$1,680.00
--
--
--
3
Fall 2024 Rates
11/16/2024
11/23/2024
$2,800.00
--
--
--
6
Fall 2024 Rates
11/24/2024
11/27/2024
$1,120.00
--
--
--
3
Fall 2024 Rates
11/28/2024
11/30/2024
$1,456.00
--
--
--
3
Fall 2024 Rates
12/01/2024
12/04/2024
$1,100.00
--
--
--
3
Fall 2024 Rates
12/05/2024
12/07/2024
$1,430.00
--
--
--
3
Fall 2024 Rates
12/08/2024
12/11/2024
$1,100.00
--
--
--
3
Fall 2024 Rates
12/12/2024
12/12/2024
$1,430.00
--
--
--
3
Fall 2024 Rates
12/13/2024
12/14/2024
$1,456.00
--
--
--
3
Fall 2024 Rates
12/15/2024
12/15/2024
$1,120.00
--
--
--
3
Fall 2024 Rates
12/16/2024
12/18/2024
$1,100.00
--
--
--
3
Fall 2024 Rates
12/19/2024
12/19/2024
$1,430.00
--
--
--
3
Explaination of Payment Policies - Please Read The Following Information Before Booking:
---
Places To Eat
Chubby's Deli
English Mountain Trout Farm & Grill
PawPaw's Kajun Kitchen
The Apple Barn and Cider Mill
The Chop House
Applewood Farmhouse Restaurant
Thai Basil
Flapjacks Pancake Cabin
Applewood Farmhouse Grill
Elvira's Cafe
Big Daddy's Pizzeria
Holston's Kitchen
Quaker Steak & Lube
Local Goat
Texas Roadhouse
Two Brothers Italian Restaurant
Nino's Pizzeria & Eatery
Joe's Crab Shack
Cheezy Steaks
Pigeon Forge Deli
The Diner
Fuddruckers
Cracker Barrel
Olive Garden
Poynor's Pommes Frites
Hickory Cabin Seasoning
Hillbilly's
Bullfish Grill
Hard Rock Cafe
Bluff's
Gondolier Italian Restaurant
Things To Do and See
The Old Mill
Zipline & Aerial Adventure Parks
Tennessee Legend Distillery
Smoky Mountain Deer Farm
Hillside Winery
Tanger Outlets Sevierville
NASCAR SpeedPark
Forbidden Caverns
Rainforest Adventures
Hike The Smokys
Foxfire Mountain Adventures
Ripley's Old MacDonald's Farm Mini Golf
Foxfire Mountain Swinging Bridge
River Romp
Wilderness at the Smokies
Tennessee Museum of Aviation
Scenic Helicopter Tours
Sevierville Park
Boot Factory Outlet
Smoky Mountain Helicopters
Sevier County Choppers Helicopter Tours