Wilderness Retreat, Pigeon Forge, Tennessee Cabin Rental by Owner
Other Pigeon Forge, Pigeon Forge Vacation Rental Cabin
---
---
Beds:

2

Baths:

2½

Sleeps:

6
Type:

Cabin

Reviews:

5

Views:

4326
Last Updated: 3/10/2018

Description
---
Three decks to enjoy the view! Close to everything-Beautifully Updated interior
There's nothing better on vacation than feeling like you're away from the world. Yet at Wilderness Retreat, you're only 2.5 miles from the Parkway in Pigeon Forge. From there, make a right turn and you're only 5 miles from Gatlinburg or the By-Pass that takes you straight into the Great Smoky Mountains National Park. You'll love the easy access to the cabin--park right next to it and walk right in. Three levels of living give everyone their space and privacy. The main level offers a kitchen, dining area and living room plus a half bath. Downstairs are the two master suites with plenty of room to relax. Plus each floor has a deck with access to the view. In the winter, the view is better when the leaves are off the trees but in the summer, you'll feel like you're in a treehouse. You can see the mountains in the distance through the trees, too. There's a dining table and chairs on the top deck. Swing for two on the middle deck. And a newer hot tub on the lower deck. Wifi is available through a Verizon Mifi Hot Spot. It's not good for streaming YouTube videos or watching Netflix because bandwidth is limited to 2GB per rental. But it's perfect for checking emails and doing some surfing. On the main floor, there are two leather recliners so you don't have to fight for the favorite seat in the cabin. The sleeper sofa folds out to a queen bed. The gas fireplace is turned on from October 1 to March 31. And there's a TV on every floor--32" flat screens in each bedroom and a large 50-something inch TV over the fireplace. Dish Network satellite TV service. Turn off the outside world for a little Wilderness Retreat.
---
Season
From/To
Nightly
Weekend
Weekly
Monthly
Min Nights
Early Spring
03/09/2018
03/23/2018
$149.00
--
$975.00
--
3
Spring Break
03/24/2018
04/07/2018
$169.00
--
--
--
3
April-May
04/08/2018
05/24/2018
$149.00
--
$975.00
--
3
Memorial Day Weekend
05/25/2018
05/28/2018
$209.00
--
--
--
3
Early Summer
05/29/2018
06/29/2018
$189.00
$1,250.00
--
--
4
Fourth of July week
06/30/2018
07/07/2018
$219.00
--
$1,400.00
--
4
Summer
07/08/2018
08/18/2018
$189.00
--
$1,200.00
--
4
Late August Special
08/19/2018
08/30/2018
$169.00
--
$1,100.00
--
3
Labor Day weekend
08/31/2018
09/03/2018
$209.00
--
--
--
3
September
09/04/2018
09/30/2018
$149.00
--
$975.00
--
3
Fall Color
10/01/2018
11/03/2018
$189.00
$209.00
$1,350.00
--
3
November
11/04/2018
11/17/2018
$149.00
--
$975.00
--
3
Thanksgiving week
11/18/2018
11/25/2018
$229.00
--
$1,450.00
--
5
December
11/26/2018
12/20/2018
$149.00
--
$975.00
--
3
Christmas/New Years
12/21/2018
01/01/2019
$229.00
--
$1,525.00
--
5
Winter
01/02/2019
02/13/2019
$119.00
$139.00
$800.00
--
2
Valentines/Presidents Day
02/14/2019
02/18/2019
$149.00
--
$900.00
--
3
Late February
02/19/2019
02/28/2019
$119.00
$139.00
$800.00
--
3
March 2019
03/01/2019
03/28/2019
$139.00
--
$900.00
--
3
TN/Sevier County sales tax:
12.750%
---
General
Linens Included
No Pets
No Smoking
Vacuum
Managed by Property Manager
Bedroom Setup
2 King Beds
Sofabed Queen
Bedroom Extras
Alarm Clock
Private Bathroom
Hardwood
TV
Satellite
Ceiling Fans
Bathroom
Full Bath
Tub
Shower
Attached
Dining Room
Kitchen
Blender
Can Opener
Coffee Maker
Dishes
Dishwasher
Fully Equipped Kitchen
Ice Maker
Microwave
Oven
Cookware/Pots and Pans
Refrigerator
Stove
Toaster
Utensils
Crock Pot
Keurig
Laundry
Washer/Dryer
Ironing Board
Linens
Towels
Barbecue - Grills
Heating and Cooling Comfort
Ceiling Fans
Central Air Conditioning
Central Heating
Fireplace
Entertainment
Games
Outside Living
Hot Tub/Heated Spa
BBQ Grill
Porch Furniture
Mountain Views
Parking
On Street
Parking for 2 cars
---
Places To Eat
Doc Collier Moonshine Distillery
Crocketts Breakfast Camp
Taste Of Italy
Big Daddy's Pizzeria
Log Cabin Pancake House
Cherokee Grill
New Orleans Sandwich Company
Pancake Pantry
Bennett's Pit Bar-B-Que
Alamo Steakhouse & Saloon
Wild Plum Tea Room
Three Jimmy's Good Time Eatery
Crystelle Creek Restaurant and Grill
Smoky Mountain Brewery
Calhoun's Gatlinburg
Tom & Earl's Back Alley Grill
Smoky Mountain Trout House
Best Italian Cafe & Pizzeria
Texas Roadhouse
No Way Jose's
Blaine's Grill & Bar
Johnny Rockets
Mellow Mushroom
The Park Grill
Bubba Gump Shrimp
The Park Grill
Five Guys
Loco Burro Fresh Mex Cantina
Melting Pot
Peddler Steakhouse
Buckhorn Inn
Pigeon Forge Deli
The Pottery House Cafe and Grille
Smokies Cuban Cafe
Poynor's Pommes Frites
Local Goat New American Restaurant
The Old Mill Restaurant
Blue Moose Burgers & Wings
Mel's Classic Diner
Boss Hogg's BBQ Shack
Huck Finn's Catfish
Big Daddy's Pizzeria
Alamo Steakhouse
Corky's BBQ
Texas Roadhouse
Bullfish Grill
Five Guys
Calhoun's Pigeon Forge
Timberwood Grill
J.T. Hannah's Kitchen
Mellow Mushroom
Bennett's Pit Bar-B-Que
Paula Deen's Family Kitchen
Smoky Mountain Brewery & Restaurant
Cheddar's
Harpoon Harry's Crab House
Cielito Lindo Mexican Grill
Margaritaville Pigeon Forge
Cracker Barrel
Hard Rock Cafe
Lil Black Bear Cafe
Little Tokyo
Smoky's Pancake Cabin
Biblical Times Dinner Theater
Mama's Farmhouse
Kinkaku Japanese Steak House
Chubby's Deli
English Mountain Trout Farm & Grill
PawPaw's Kajun Kitchen
The Apple Barn and Cider Mill
Applewood Farmhouse Restaurant
Thai Basil
Applewood Farmhouse Grill
Elvira's Cafe
Holston's Kitchen
Quaker Steak & Lube
Texas Roadhouse
Nino's Pizzeria & Eatery
Joe's Crab Shack
Cheezy Steaks
The Diner
Hickory Cabin Seasoning
Hillbilly's
Bullfish Grill
Bluff's
Things To Do and See
Great Smoky National Park
Gatlinburg Mountain Coaster
Rowdy Bear Mountain Coaster
Ober Gatlinburg Amusement Park & Ski Area
Gatlinburg Trail
Ripley's Aquarium of the Smokies
Herbert Holt Park
Gatlinburg Scenic Overlook
Gatlinburg Space Needle
The Village Shops
The Old Mill
Christmas Place
Stages West
Three Bears General Store
Pigeon Forge Gem Mine
Smoky Mountain Cat House
Iron Mountain Metal Craft
Pigeon River Pottery
Pigeon Forge Factory Outlet
Antique Mall
Man Cave Metal
Titanic Museum
Parrot Mountain & Gardens
Smoky Mountain Alpine Coaster
Dollywood
The Island in Pigeon Forge
Ole Smoky Tennessee Moonshine
The Coaster at Goats on the Roof
Country Tonite Theatre
Old Forge Distillery
Outdoor Gravity Park
The Escape Game
Trapped Escape
Kryptology Escape
The Track Family Fun Park
MagiQuest
Tomb Egyptian Adventure
Zipline & Aerial Adventure Parks
Tennessee Legend Distillery
Smoky Mountain Deer Farm
Hillside Winery
Tanger Outlets Sevierville
NASCAR SpeedPark
Forbidden Caverns
Rainforest Adventures
Hike The Smokys
Foxfire Mountain Adventures
Ripley's Old MacDonald's Farm Mini Golf
Foxfire Mountain Swinging Bridge
River Romp
Tennessee Museum of Aviation
Scenic Helicopter Tours
Sevierville Park
Smoky Mountain Helicopters
Sevier County Choppers Helicopter Tours
---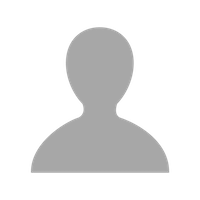 Kelsea E.
02/15/2018
Beautiful views and convenient location
We stayed here for an impromptu long weekend. The cabin was clean, comfortable and convenient to everything while still feeling secluded. Amy at Blue Mist was very easy to work with, and the welcoming basket at the cabin was a nice touch. We will return, if not to this exact cabin it will be to another Blue Mist property.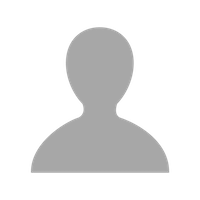 Donna S.
11/13/2017
Great location
Amy, Property Mgr provided great communication! Be sure to book this cabin with its' easy direct entry into the cabin, mountain views and convenient Pigeon Forge location. Two masters suites, each on its' private level with secluded deck. Very relaxing hot tub with direct access door so no distraction to the other couple. You will "feel" out in the country, tucked away, but convenient location to town.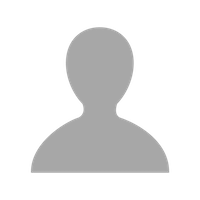 Connie B.
11/08/2017
This cabin was great!
The kiltchen has all the cookware you need. The only downside is the wi -fi isn't great, but I came for relaxation so that didn't bother me. The view is beautiful. It has lots of tv's and a security camera. The hot tub was very nice. I highly recommend this cabin.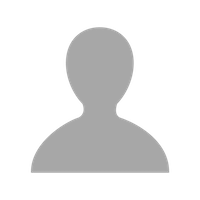 Inez A.
10/17/2017
Wonderful cabin
We really enjoyed our stay at this beautiful cabin. The cabin was clean & the kitchen was well stocked with everything we needed to cook with. The only problem I had was the internet service being very slow but being in the mountains you can expect that. We would stay here again.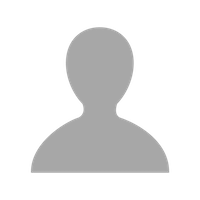 Monica H.
08/31/2017
Labor Day Weekend Getaway
We enjoy coming to Pigeon Forge/Gatlinburg area. This is our first time staying with Amy though. Amy is one of the best in the area to help with your getaway needs. She was pretty fast to respond and it was very convenient. The pricing was not to bad either for a long holiday weekend. I loved the no hassle check in and out. Loved that I didn't have to carry a bunch of paper around to remember the key code to get back into cabin after a long day. The key code was actually a number I knew by memory from our own personal information. The information she sends after confirmation was also pretty helpful to someone who visits frequently. It is amazing how much you think you have done in the area to find out it is just probably the tip of the ice. This was a roomy cute clean cabin. We had plenty of room with the grandkids and us. There was a total of five us. The only thing I didn't like was the stairs and that was I probably didn't read that there was stairs. They are not bad stairs it is I just don't like stairs. (I am getting older) The bedrooms were nice and they each had their own bathroom. The way the bedrooms setup, there was a since of privacy. Plenty of level parking. The roads to the cabin are not that bad to go up either compared to some in the area. Spent a lot of time on the deck enjoying all of natures sounds and beauty. It is situated not to far from the parkway in Pigeon Forge and it is situated where you can come right down and head to Gatlinburg. Love the area and enjoy all the beautiful scenery. Always, make a trip to Cades Cove and the beautiful National Park. We took the kids to Dollywood and to one of Dolly's dinner shows. There is a lot of things to do that cost and a lot of things to do that is inexpensive. I think there is bear in this area as I could hear something that sounded like it. I would definitely stay at this cabin again and I would definitely utilize Amy for all your getaway needs. Thanks Amy!!! We had a blast.