This blog contains pieces of the various holiday blogs written throughout this season, as well as condences them to bring you a brief overview of our favorite "Holiday Traditions Around the Smokies", Enjoy!! Also under each summary of the tradition there will be links to the properties applicable to the tradition!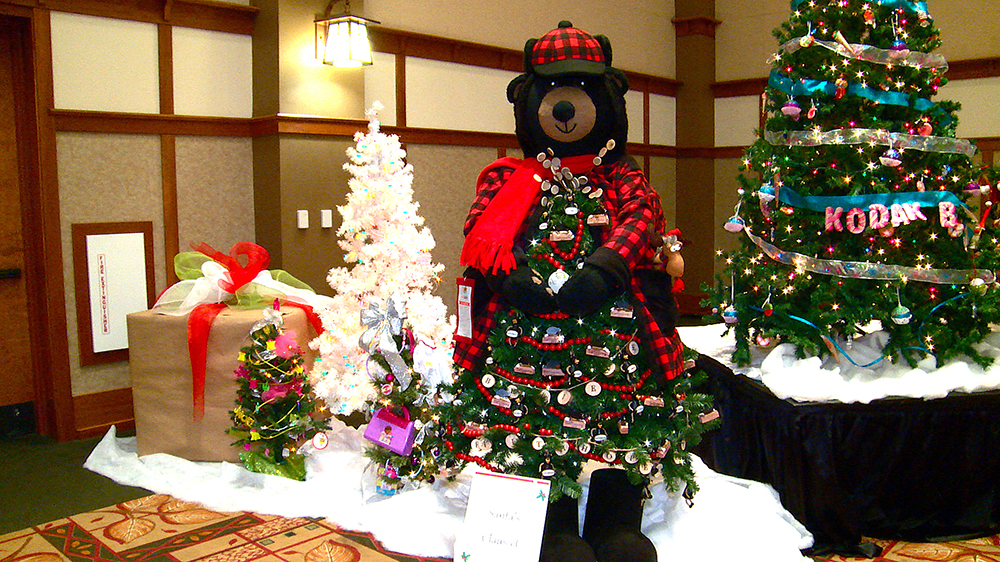 Throughout the Holiday Season, we at SMBYO.com have run a holiday blog series, sharing various unique and festive holiday traditions all around the Smokies. Here is a recap of a few of our favorites. **Note**- under each recap of each tradition are links to cabin rentals on SMBYO close to where the event or tradition takes place! Book a property directly with the owner on SMBYO and save on all of the unnecessary booking fees charged by other companies! Enjoy and Happy Holidays!!
The Great Smoky Mountain Railroad Polar Express
Today's blog by requests takes us to the Great Smoky Mountains Railroad. (GSMR for short) The GSMR has a very special holiday tradition that we at SMBYO.com are delighted to share with you. During the holiday season, the Great Smoky Mountain Railroad transforms into the Polar Express for a truly unique holiday experience sure to get everyone in the holiday spirit. Imagine hopping onboard the Polar Express and being whisked through the snow-covered mountains as Christmas music plays throughout the decorated train and Santa Claus greets and entertains your children! We haven't heard of a holiday event quite like this in our many years of vacationing all around the Smokies.
Gatlinburg Cabin Rentals Pigeon Forge Cabin Rentals
Holiday Concert at Elevated Mountain Distilling Company
Today's blog takes us to the quaint town of Maggie Valley, North Carolina. Looking for a "boozy" new holiday tradition? Come on out to Elevated Mountain Distilling Company from 7:00-10:00 pm to celebrate the Christmas season with Tricia Ann Pearl and the release of her upcoming Christmas album.
Norris Lake Holiday Homecoming
Today's blog takes us to Norris Lake for the Norris Lake 14th Annual Holiday Homecoming. Looking for a unique way to get into the holiday spirit? Book a cabin or chalets with us on SMBYO.com and partake in this awesome event. Take a walk-through beautiful part of rural Tennessee and learn what life used to be like "back in the day." For a more in-depth description of the event please refer to the Facebook event description directly below this paragraph. Don't forget, it's never too late to start a new holiday tradition!
Dollywood during the Christmas Season
Today's blog takes us to Sevierville, more specifically to the world-famous Dollywood. This world-renowned amusement park is a fantastic place to visit year-round but is specifically MAGICAL during the holiday season. Dollywood really pulls out all of the stops during the holidays. From gorgeous massive trees adorned in colorful lighting to bringing in a symphony to sing. Guests looking for a new holiday tradition are highly encouraged to visit Dollywood! One of the biggest events in Dollywood is November 30th this year, but don't worry if you can't make it on that date, they have lights and events going on all throughout the holiday season!
Gatlinburg Festival of Trees
The Gatlinburg Festival of Trees is a yearly tradition! Looking for a good way to get your family and friends in the holiday spirit? Head down to the Festival of Trees and peruse the gorgeous artistry of the local artist! There is no better way to really embrace the holiday spirit then heading down to Gatlinburg and enjoying this awesome festival! Enjoy new unnecessary booking fees when you book your vacation rental with us at smbyo.com!