Dandridge Landing in Douglas Lake TN Cabins
Dandridge Landing in Douglas Lake TN Cabin Rentals
Welcome to the historic city of Dandridge, Tennessee. This cozy southern city is the perfect place to decompress from the hustle and bustle of your daily life.
Things to do near Dandridge Landing in Douglas Lake TN
While in the city consider stopping in the local Tinsley Bible Drug Store and grabbing a famous Bible Burger. The pharmacy and restaurant are one of the last remaining old-style pharmacies left in The United States. The pharmacy also has an old-school candy and ice cream parlor in it, adding to the novelty and charm of the area. After filling up on a burger head up the street and check out a Revolutionary War graveyard that is steeped in history. Head back into town after checking out the graveyard and check out the many unique retail outlets the city has to offer. The boutique style retail outlets offer everything from old time antiques to custom-made artwork and of course plenty of souvenirs to take home to your family and friends. If a day on the links sounds appealing to you, the city of Dandridge has three public golf courses within a twenty-mile radius.
Book Dandridge Landing of Douglas Lake TN through SMBYO.com
SMBYO.com is the best and most efficient way to find, plan, and book your Eastern, Tennessee vacation. From grabbing a famous Bible Burger at the local pharmacy, to antiquing and checking out an old Revolutionary War graveyard, the city of Dandridge is sure to delight and entertain groups of all ages. SmokyMountainsByOwners.com aims to take the hassle and stress out of booking your getaway, so all you must do is decide if you want to go antiquing or hit the links first. Book now, and we'll see you on the golf course. Fore!

Featured Rentals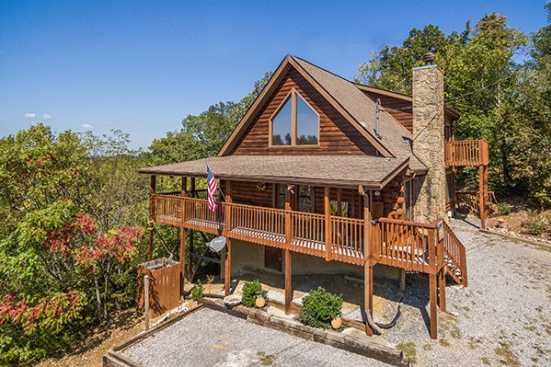 Inquire Online
Lake Life
Douglas Lake Private Properties
Douglas Lake, TN
Beds:

4

Baths:

4

Sleeps:

9
Cabin

Reviews:

0

Views:

2236