The blog talks about how there are still many great things to do in the Smokies even with everything going on in the world. We all vacation in the area to see and hike the mountains and the mountains will never close.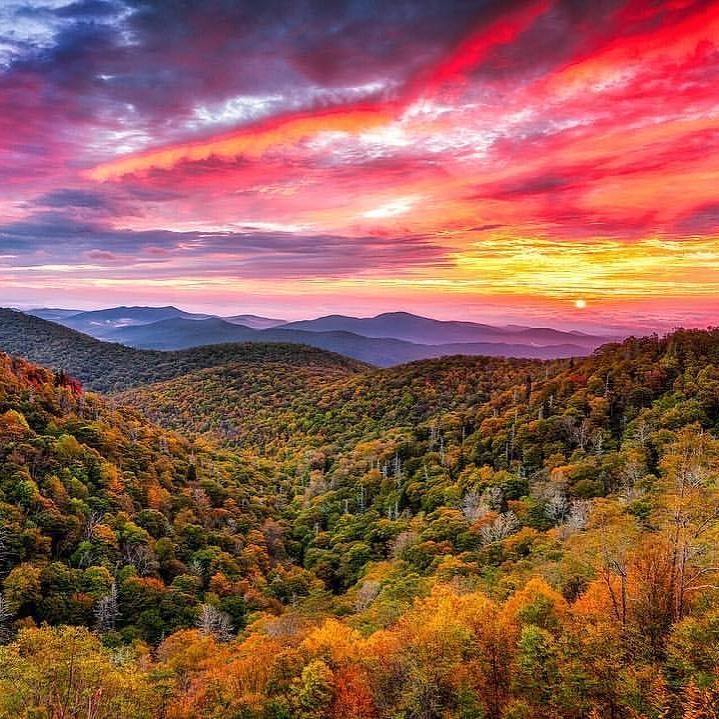 Did you know, that today is the first day of Spring? Even though it may not feel like it with all of the craziness going on right now, Spring is here! One of the biggest benefits of a Smoky Mountain vacation (even now) is that the main attraction (The Smokies) will never shut down! Today's blog in honor of the First Day of Spring will take us through a few of our favorite adventurous activities in the Smokies!
Looking to escape all of the craziness going on in the world right now? How about a nice vacation to the Smokies! Imagine all of the fantastic activities you can enjoy, opposed to sitting at home bored like many people are right now. Spend your days relaxing in a beautiful log cabin rental or hiking through the Smokies. There are countless hiking trails in the Smokies all of which lead to spectacular views of various types. Pick a morning and hike down to your favorite waterfall. Spend your day swimming in the wading pool at the bottom of the falls! Pick another day and pick one of the mountain tops near your cabin rental and hike to the top! Evenings in the Smokies are just as enjoyable as the days! Spend your evening sitting around a campfire in the woods enjoying the calming serenity of nature!
We at SMBYO understand people are concerned about traveling right now with everything going on, but we are just here to remind you that a hike through the Smokies may be the perfect way to clear your head. We are all stuck mostly indoors currently and most of us would love to spend more time in the outdoors, so why not take a Smoky Mountain Vacation. Many of our owners are offering great deals on cabin rentals currently. On top of that who wouldn't rather spend their days hiking to waterfalls and mountain tops and their evenings sitting by a bonfire? Check out the links below this paragraph to see some of our cabins available for rent in Gatlinburg, Pigeon Forge, and Sevierville, Tennessee. The mountains are calling, it's time to escape into the Smokies for a little bit!
Gatlinburg Cabin Rentals Sevierville Cabin Rentals Pigeon Forge Cabin Rentals