This blog well tell you about a new feature that we have recently added to SMBYO!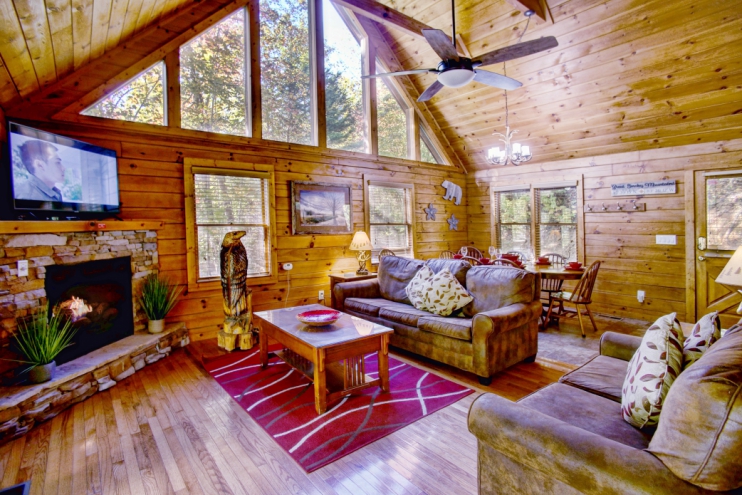 Owners and Guests alike, join in the jubilee! We at smokymountainsbyowners.com have added a new feature to SMBYO. The "New Listings" section is located in the tabs at the top of the homepage. Simply click the "New Listings" tab and it will take you to the 30 newest properties for rent in the Smokies! This is a great way for us to drive traffic to new properties and an even better way to welcome the new owners! The New Listing page will be continuously updated to make sure the "freshest" properties are always featured! A few of these new listings have not been rented out before! You could be the first one to vacation in a few of these cabin rentals! Book a property on the "New Listings" tab today and help us break in these gorgeous cabin rentals! Thank you to all the new Owners that have joined and to our long-time Owners. We appreciate you guys! Link to the "New Listing" section on SMBYO is below this paragraph as well as the links to the two properties featured in the pictures! Be sure to check it out!
New Listing Tab Gatlinburg Cabin Rental (1st picture) Maggie Valley Cabin Rental (2nd picture)
***Special Note***: SMBYO also added a "Book Now" button that owners can link directly to their booking site!