This is the first blog in a new series that we at SMBYO are starting! The series is about enjoying the finer things in life more often in 2020! Check out gorgeous properties for rent, learn about new restaurants, and more throughout the series! Enjoy!!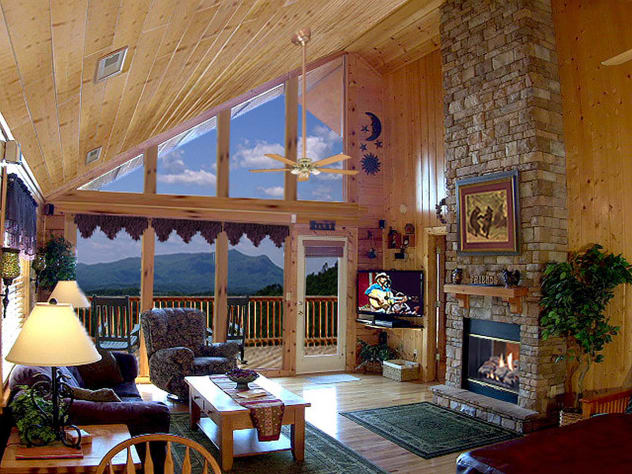 In 2020 we at SMBYO.com would love for everyone to join us in taking more time for ourselves and enjoying the finer things in life! More Smoky Mountain vacations, more fantastic cuisine, and more relaxation for all of us. This is the opening blog for a new series of blogs discussing a few of the ways to enjoy the "finer things in life" while on a vacation in the Smokies!
Pigeon Forge Cabin Rentals Gatlinburg Cabin Rentals Sevierville Cabin Rentals
The beautiful photography featured in this blog contains cabin rentals available on SMBYO.com that exemplify the way in which we would like to embrace the finer things in life throughout 2020. The first property picture (smbyo.com/1359) features a gorgeous living room! This lovely living room is the perfect place to host a large family gathering and or an elegant event with your business associates! The second property (smbyo.com/1251) is the perfect example of what we are looking for more of in 2020. Enjoy a glass of wine with your significant other while gazing upon the majestic Smokies in this lovely Gatlinburg cabin rental! The third and final picture on this blog (smbyo.com/1218) has one of our favorite deck views of the Smokies to date! This gorgeous Sevierville cabin rental is a perfect place to start your year off on the right foot! Links to all to SMBYO's cabin rentals in Gatlinburg, Sevierville, and Pigeon Forge are above this paragraph. Links to each property featured in this blog are below this paragraph. Book your Smoky Mountain cabin rental with us today on SMBYO.com and start enjoying the finer things in life!
Featured Pigeon Forge Cabin Rental Featured Gatlinburg Cabin Rental
Featured Sevierville Cabin Rental