The Retreat # / 3 bedroom/2 bathroom, Sevierville, Tennessee Cabin Rental by Owner
Sevierville Private Properties, Sevierville Vacation Rental Cabin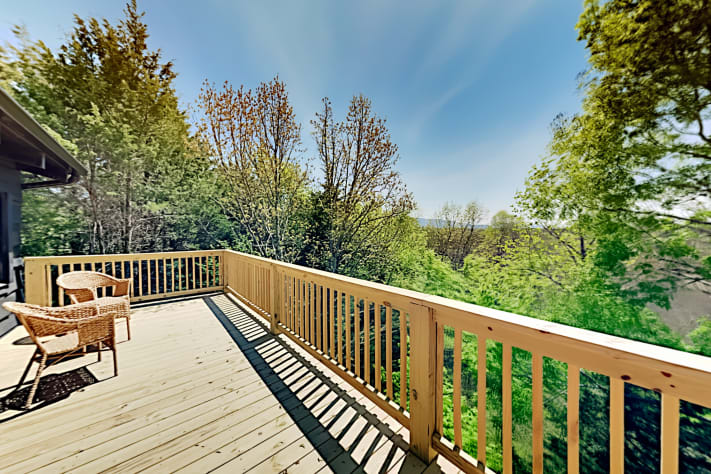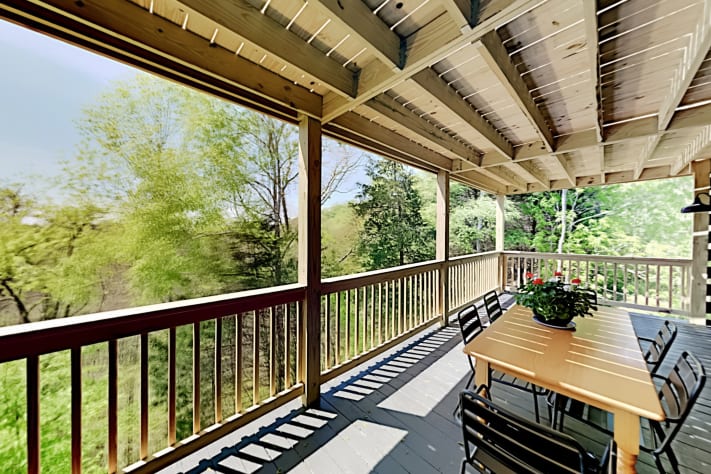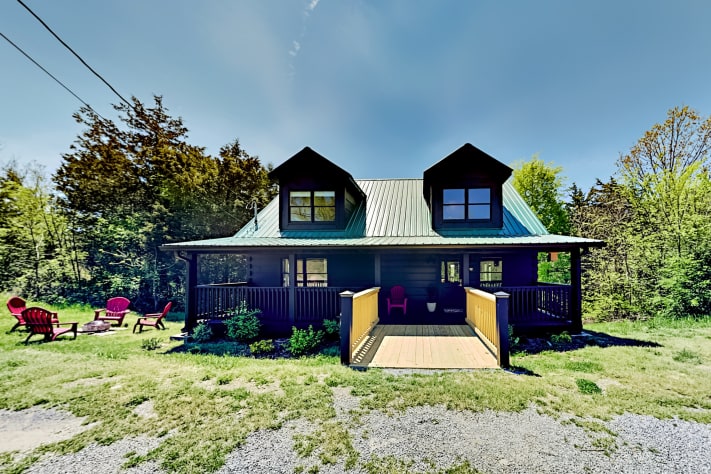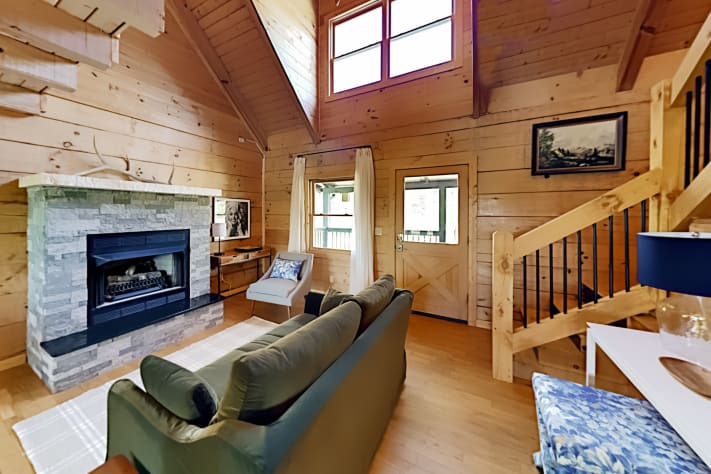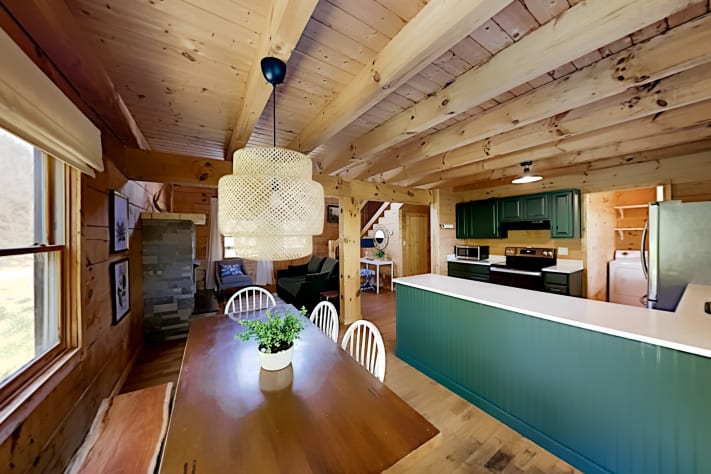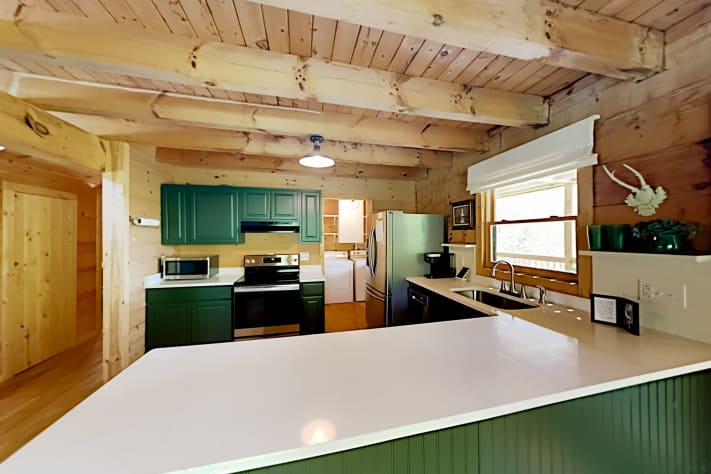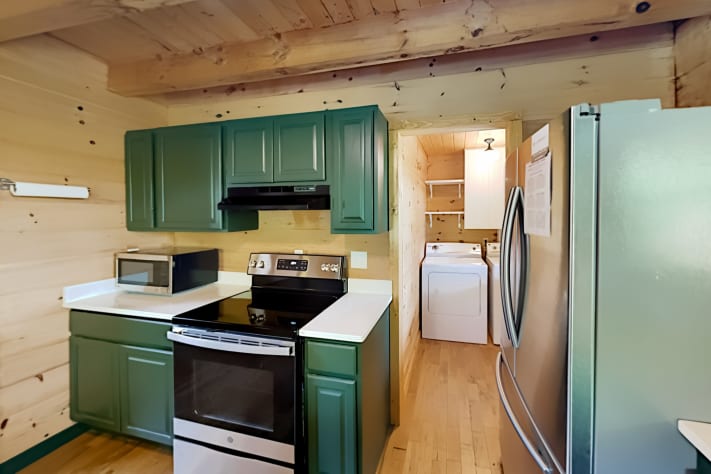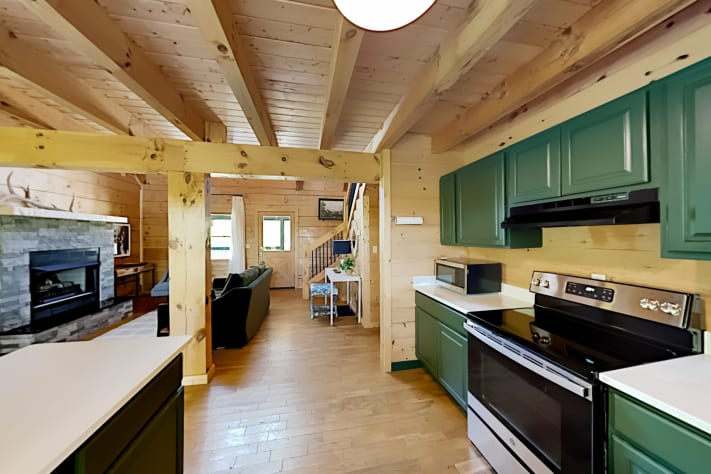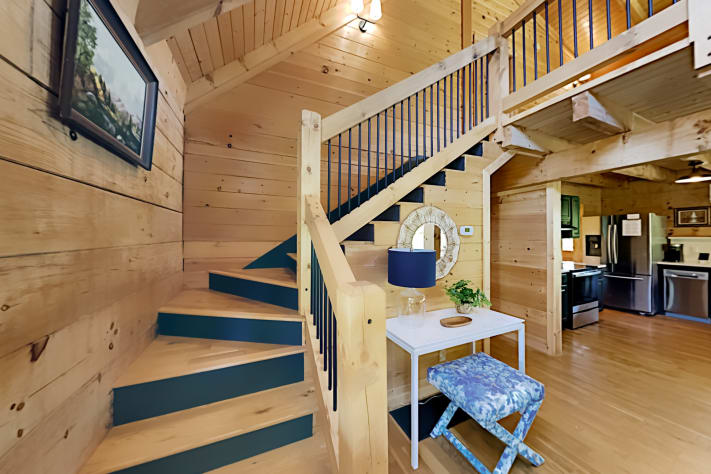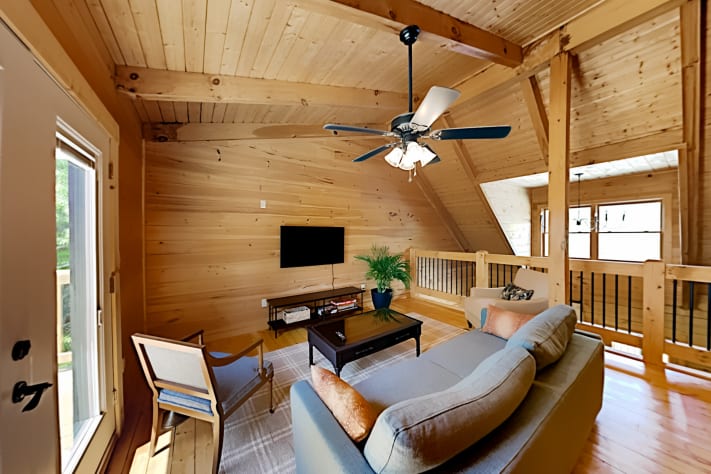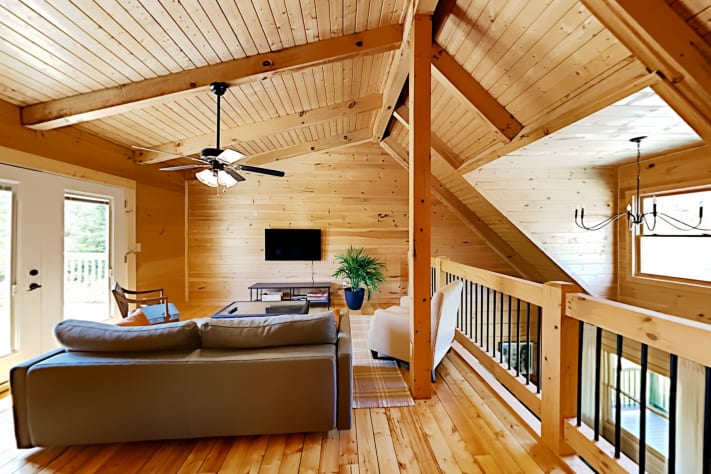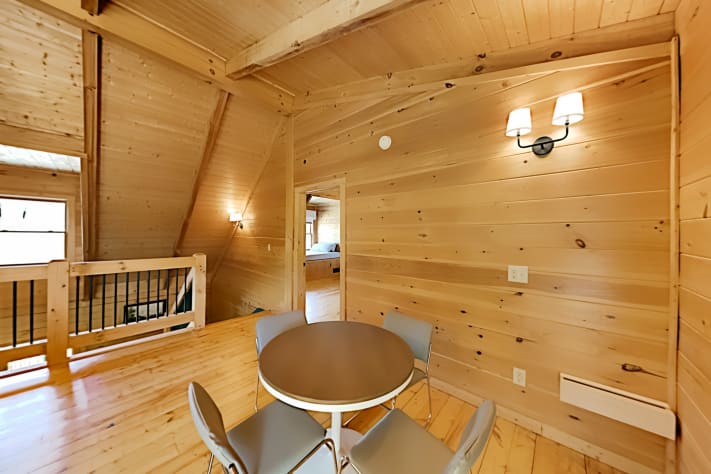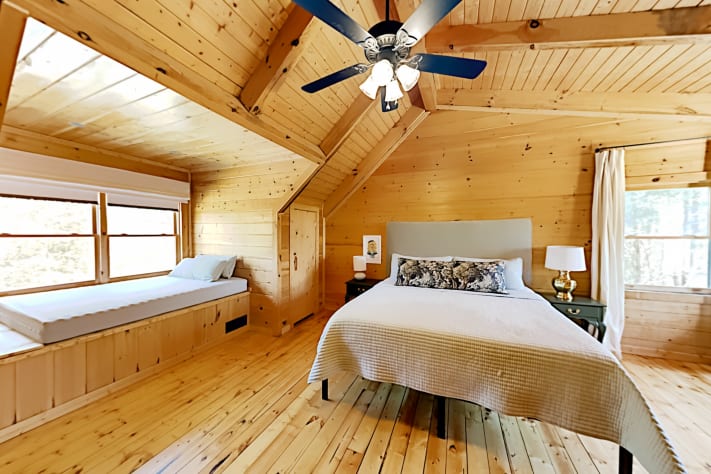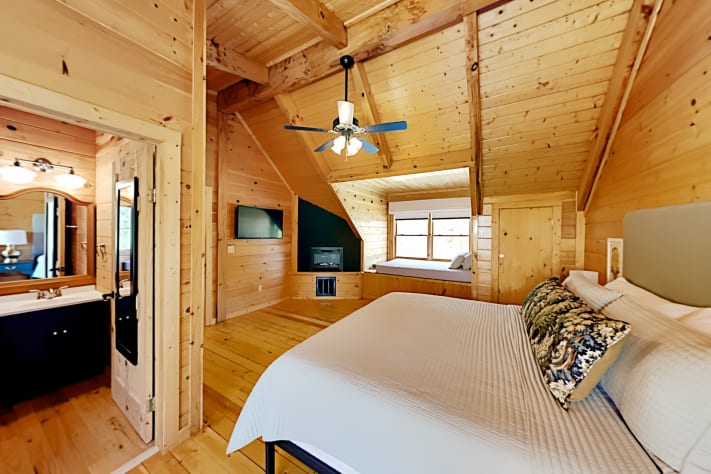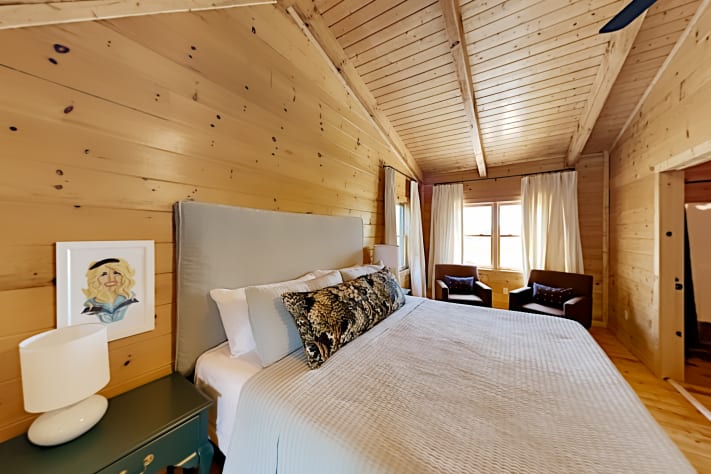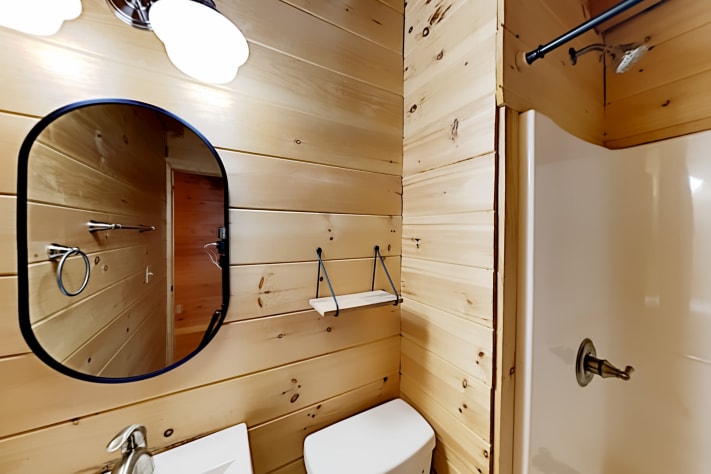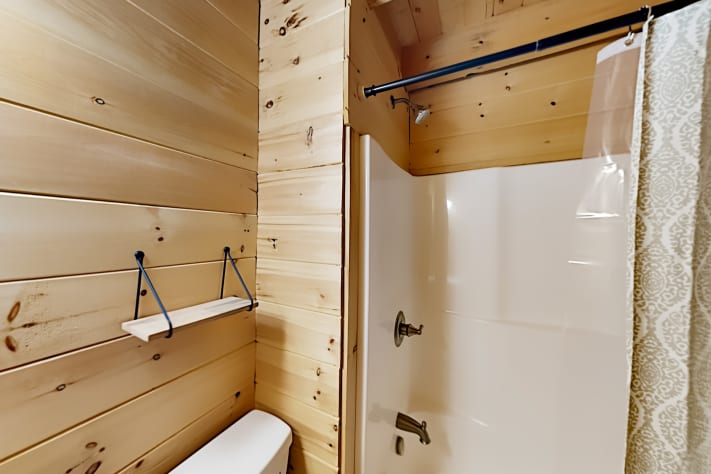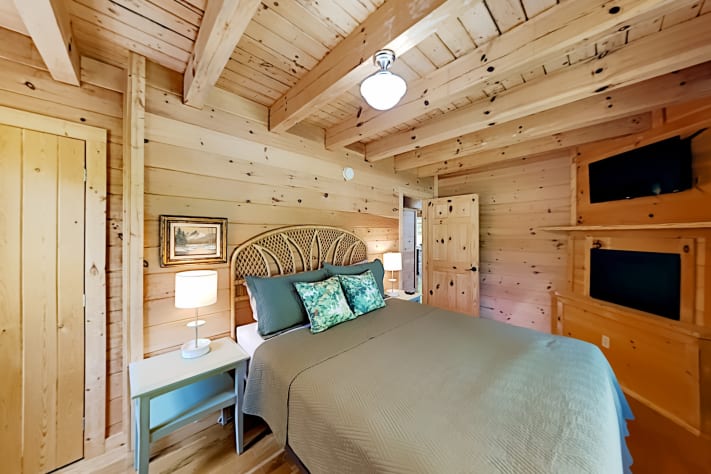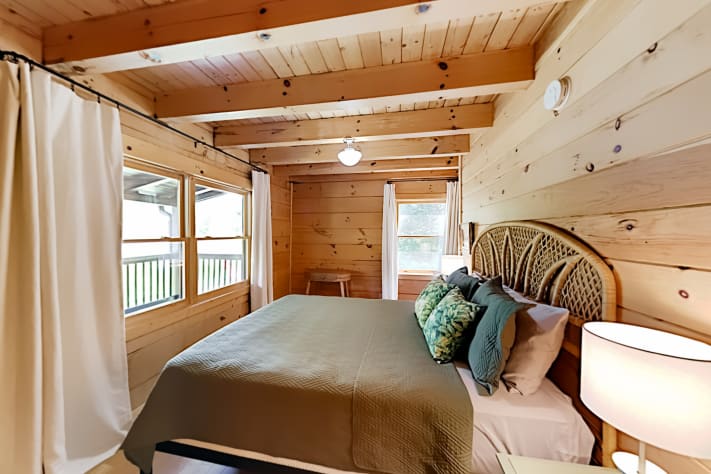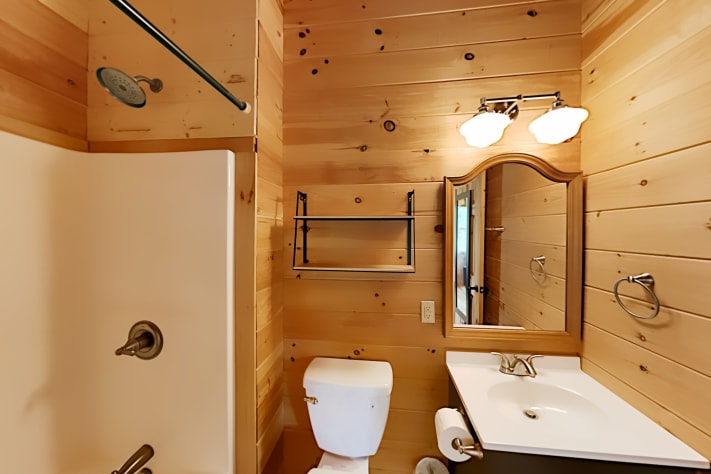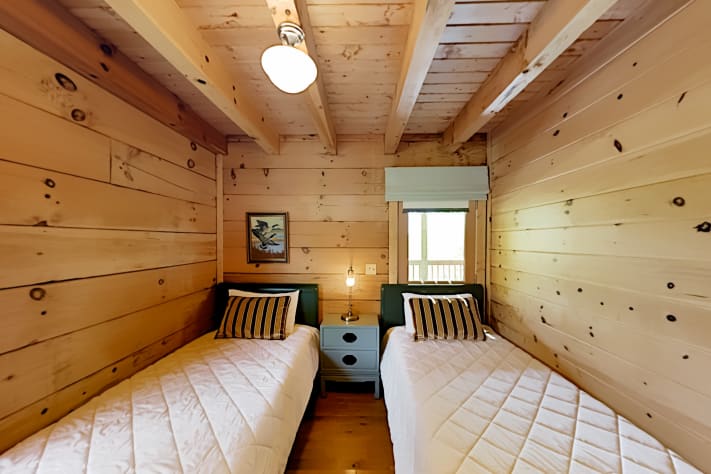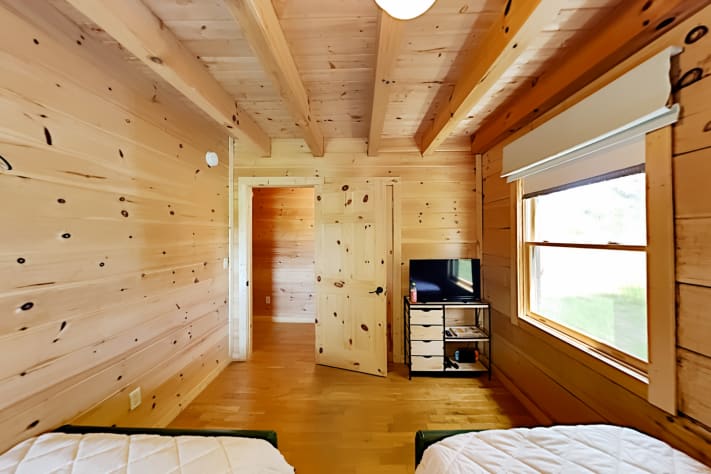 ---
---
Beds:

3

Baths:

2

Sleeps:

6
Type:

Cabin

Reviews:

10

Views:

711
Last Updated: 8/30/2022

Description
---
Are you ready for the perfect Smoky Mountain getaway?
Your entire family will love all the features of this spectacular cabin has to offer. A beautiful cabin retreat with 3 bedrooms, 2 bathroom and 2 living rooms prefect for the kids to have there on area to play. If you want to be outside to enjoy the amazing views of the mountains you have a double deck on the back of the house or a covered porch on the front of the house with plenty of setting for the whole family.
---
Season
From/To
Nightly
Weekend
Weekly
Monthly
Min Nights
My Standard Rate
08/30/2022
12/31/2022
$325.00
--
--
--
2
---
General
Bedroom Setup
1 King Bed
1 Queen Bed
2 Twin Beds
Bedroom Extras
Bathroom
Dining Room
Kitchen
Ice Maker
Cookware/Pots and Pans
Heating and Cooling Comfort
Entertainment
Outside Living
Amenities
Dryer
Fireplace
Internet
Iron board
Linens
Towels
Entertainment
Outdoor
Amenities
Mountain View
Fireplace
Hangers
Iron
Iron Board
Smartlock
Washing machine
Kitchen and Dining
Dishwasher
Oven
Stove
Toaster
Freezer
Outdoor
Suitability
Free Parking
Air Conditioning
Accommodations
Kitchen
Blender
Coffee Maker
Full Kitchen
Microwave
Refrigerator
Outdoor
Bathroom
Electronics
Miscellaneous
No Pets Please(No Pets Resort)
---
Places To Eat
Chubby's Deli
English Mountain Trout Farm & Grill
PawPaw's Kajun Kitchen
The Apple Barn and Cider Mill
The Chop House
Applewood Farmhouse Restaurant
Thai Basil
Flapjacks Pancake Cabin
Applewood Farmhouse Grill
Elvira's Cafe
Big Daddy's Pizzeria
Holston's Kitchen
Quaker Steak & Lube
Local Goat
Texas Roadhouse
Two Brothers Italian Restaurant
Nino's Pizzeria & Eatery
Joe's Crab Shack
Cheezy Steaks
Pigeon Forge Deli
The Diner
Fuddruckers
Cracker Barrel
Olive Garden
Poynor's Pommes Frites
Hickory Cabin Seasoning
Hillbilly's
Bullfish Grill
Hard Rock Cafe
Bluff's
Gondolier Italian Restaurant
Things To Do and See
The Old Mill
Zipline & Aerial Adventure Parks
Tennessee Legend Distillery
Smoky Mountain Deer Farm
Hillside Winery
Tanger Outlets Sevierville
NASCAR SpeedPark
Forbidden Caverns
Rainforest Adventures
Hike The Smokys
Foxfire Mountain Adventures
Ripley's Old MacDonald's Farm Mini Golf
Foxfire Mountain Swinging Bridge
River Romp
Wilderness at the Smokies
Tennessee Museum of Aviation
Scenic Helicopter Tours
Sevierville Park
Boot Factory Outlet
Smoky Mountain Helicopters
Sevier County Choppers Helicopter Tours
---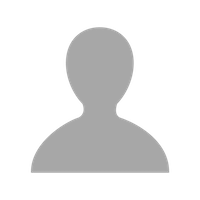 Monica C
07/01/2022
I would recommend highly.
Our family enjoyed our vacation and your home was perfect.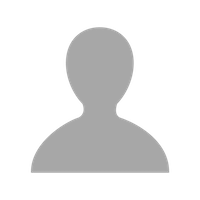 Jacqueline F
07/01/2022
great stay lots to do in the surrounding area.
hey are building more cabins across but it didnt bother us. cant wait to come back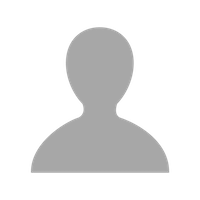 Katie M
06/01/2022
We loved the cabin and once you get the TN roads down the location is no problem
We wish the yard would have been bigger which is what we pictured based off of the photos but it didn't create an issue for us. We just decided not to do s'mores and cooked inside. Overall the place is amazing and I would definitely recommend it to others.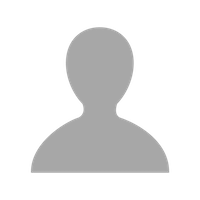 Colby H
05/01/2022
Very nice, clean place!
New cabin, great decks, and comfy beds. It was a quick stay for us but the place was great, would definitely stay again!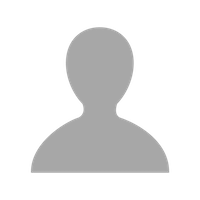 Maranda B
04/01/2022
I loved this cabin.
It was very clean when I got there and I had a great stay. I didn't have any issues.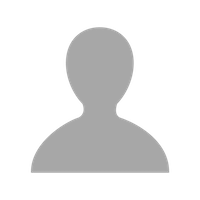 Mahogany J
04/01/2022
Best time ever out this amazing cabin!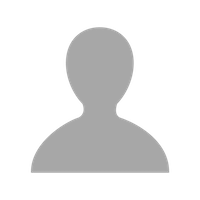 Porchia G
03/01/2022
This has to be the best Airbnb I've stayed at
The home is so spacious and has a great view .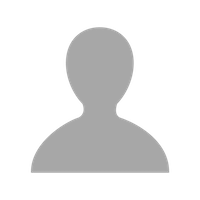 Antonio A
03/01/2022
The cabin itself was great
It's spacious, clean, and in a great location. It is a bit of a drive to get to the local attractions, restaurants, and grocery stores, but we liked the fact that it was far enough away from everything that we could relax once we were back in the cabin. Billy answered the few questions that we had and we would definitely stay here again if we ever make it back to the area. With that being said, there is a lot of construction going on the street currently. While it didn't really bother us too much since we were usually out of the cabin most of the days and afternoons, it is something to keep in mind if you happen to rent the cabin in the next few months. It was a little awkward making eye contact with construction workers while sipping our morning coffee in the kitchen. There's plenty of room for families and even multiple couples. Our daughters (9 and 3) loved the loft area and the fact that they had their own rooms, even if they didn't actually sleep in them. Overall we thoroughly enjoyed our time here and would recommend it.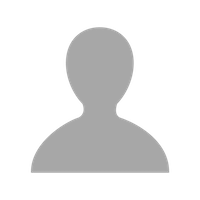 Laura D
03/01/2022
A great cabin.
We thought everything was clearly explained. We would definitely stay again.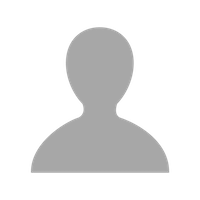 Jennifer S
03/01/2022
Cabin was mostly as represented, comfortable and well furnished
There is quite a bit of construction on the street (almost every lot has a home under construction) so it was noisy and a lot of traffic from construction vehicles. It was difficult to sit outside with all of the dust being blown up.