Imagine, Sevierville, Tennessee Cabin Rental by Owner
Alpine Ridge, Sevierville Vacation Rental Cabin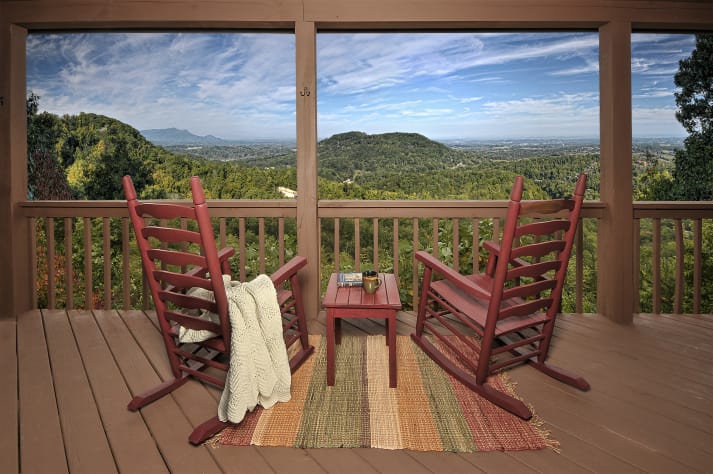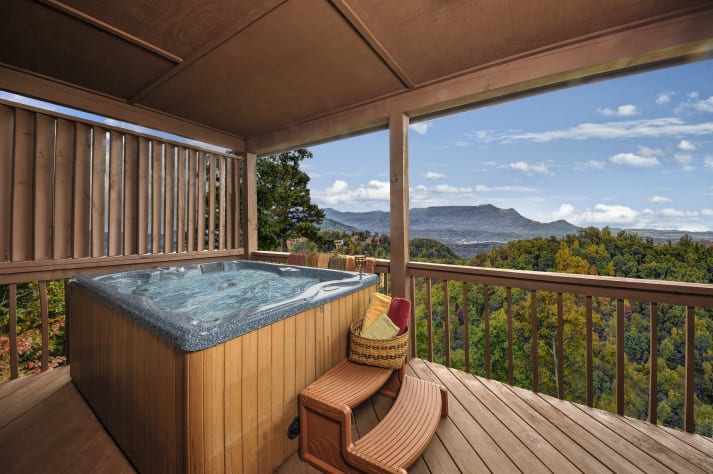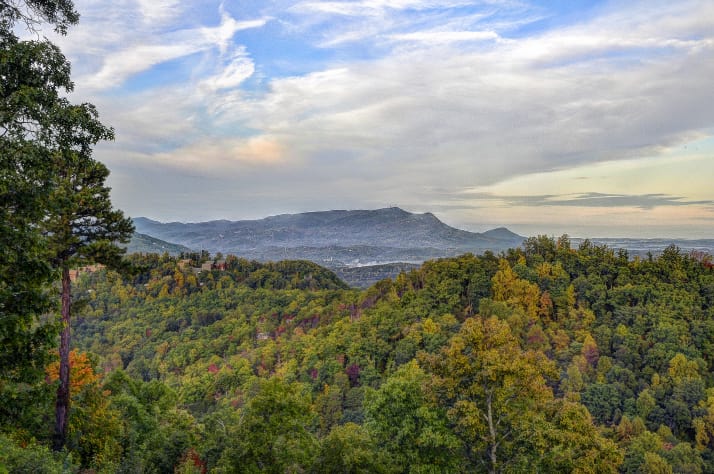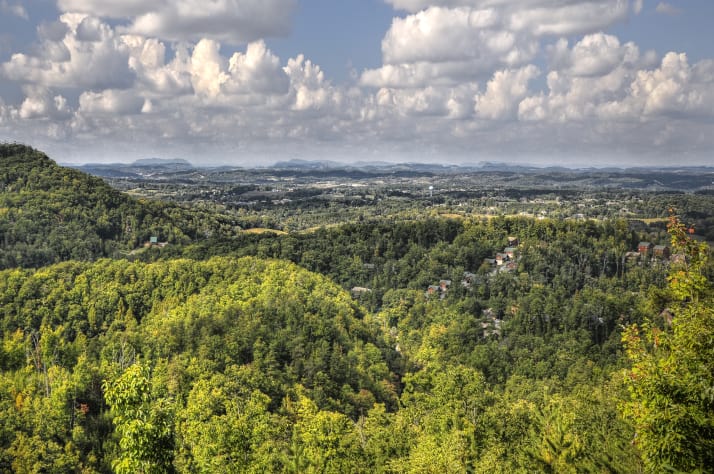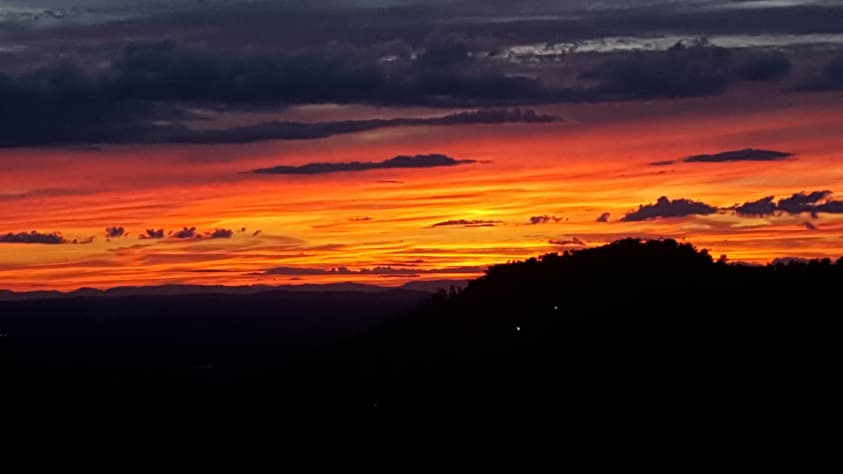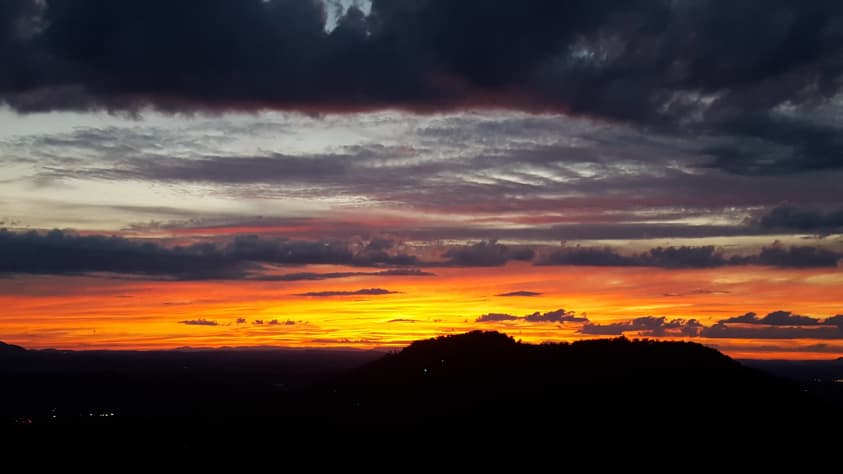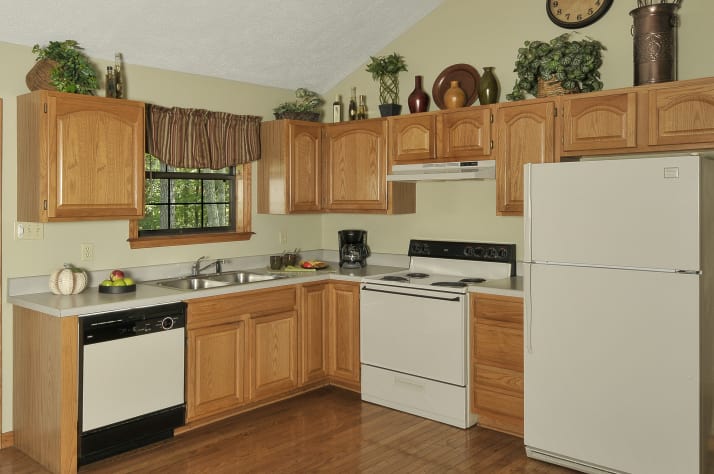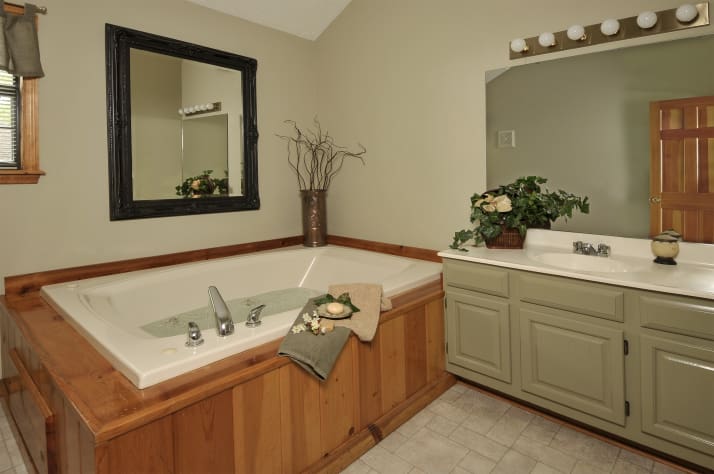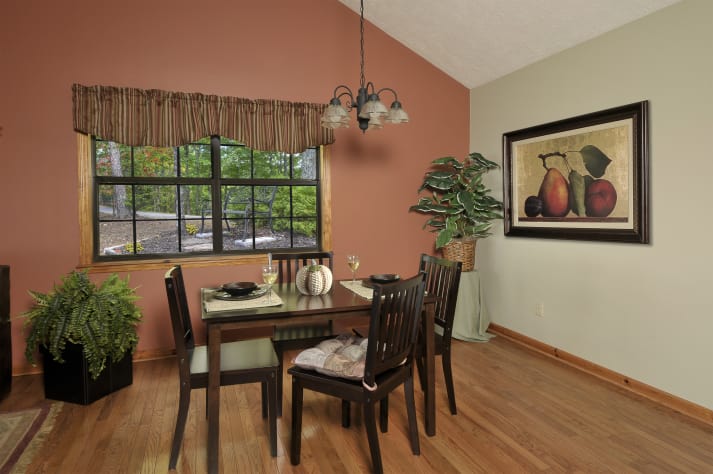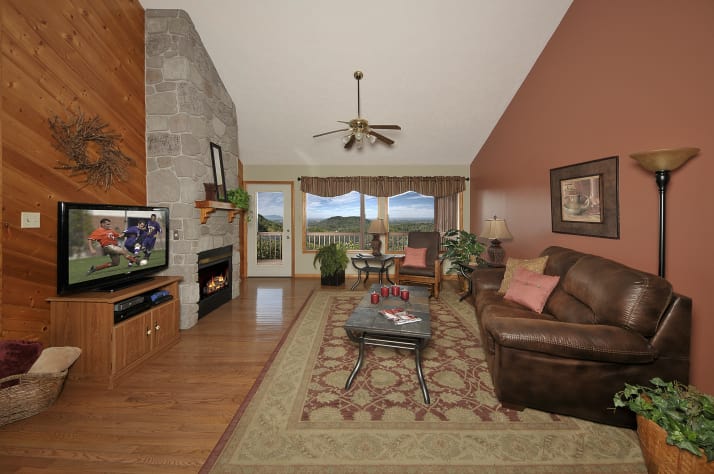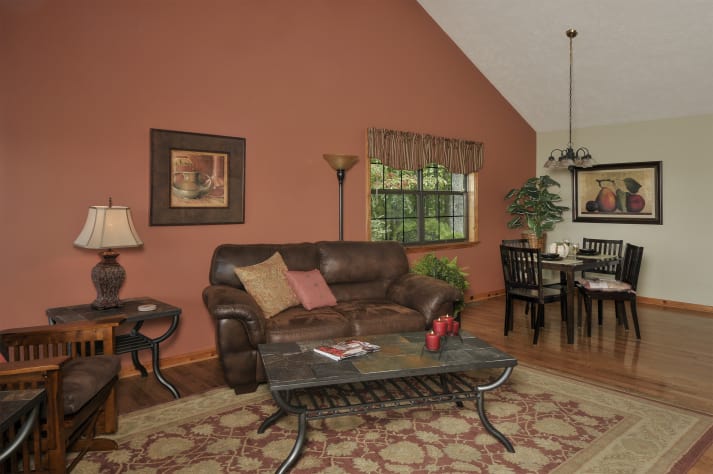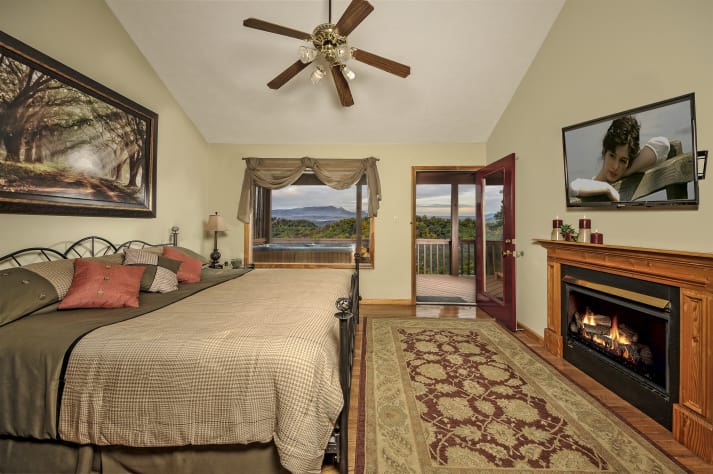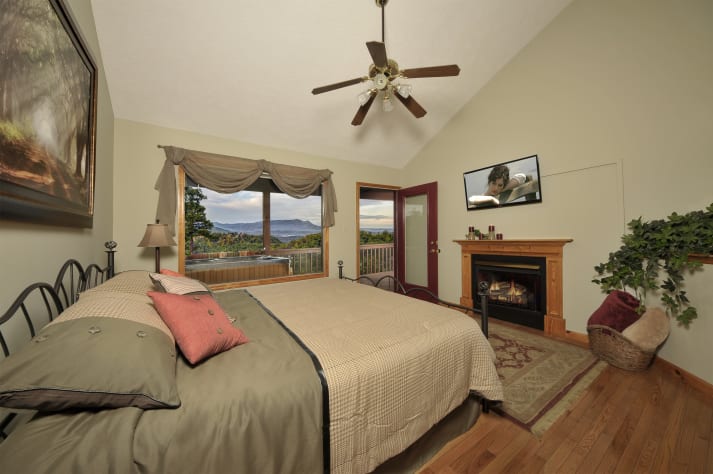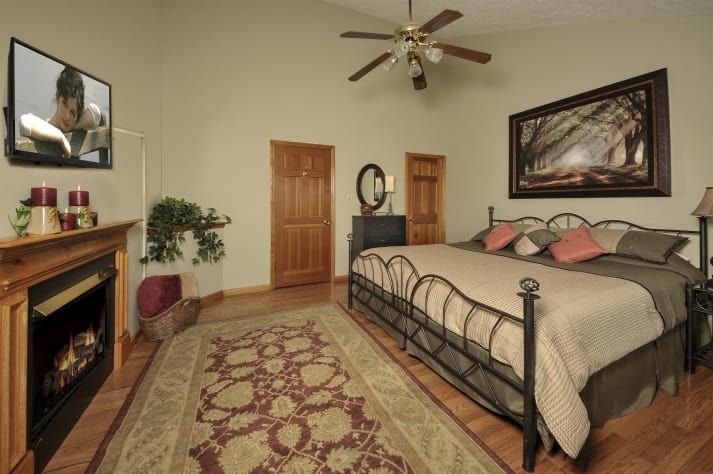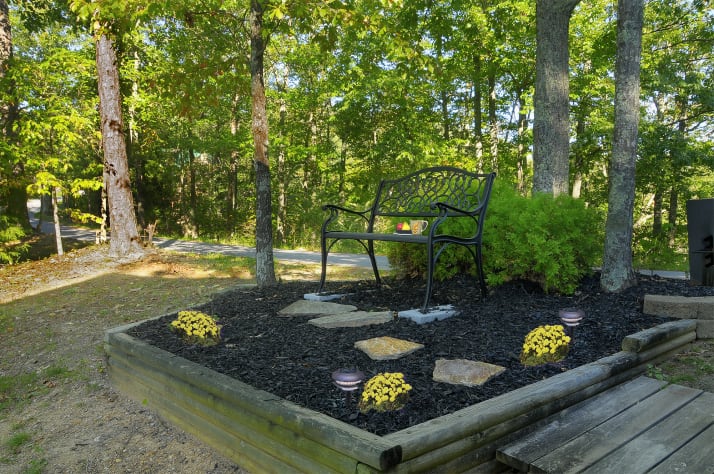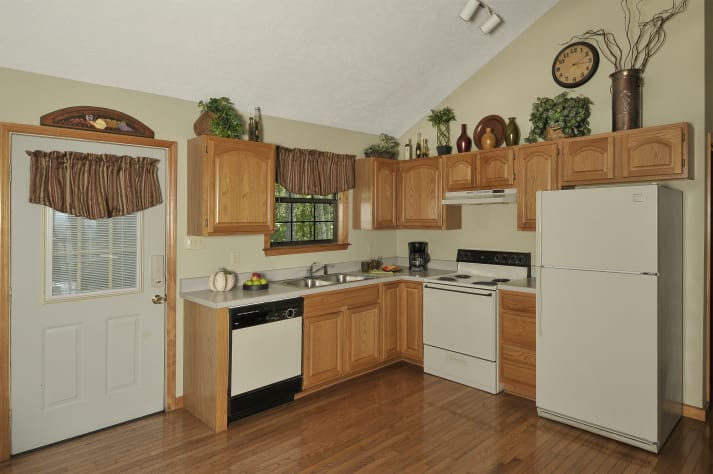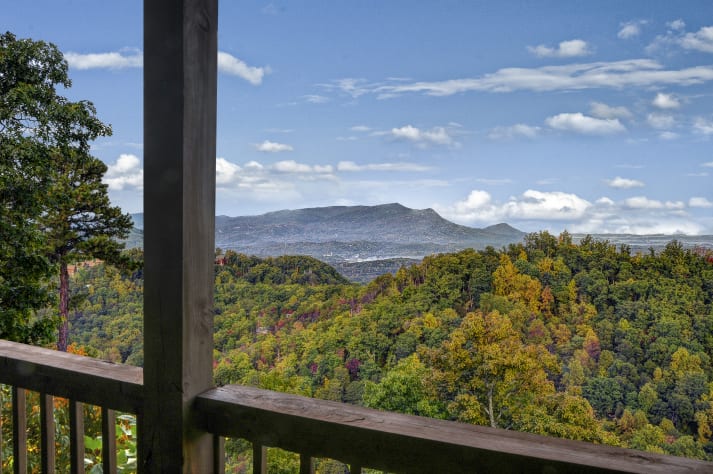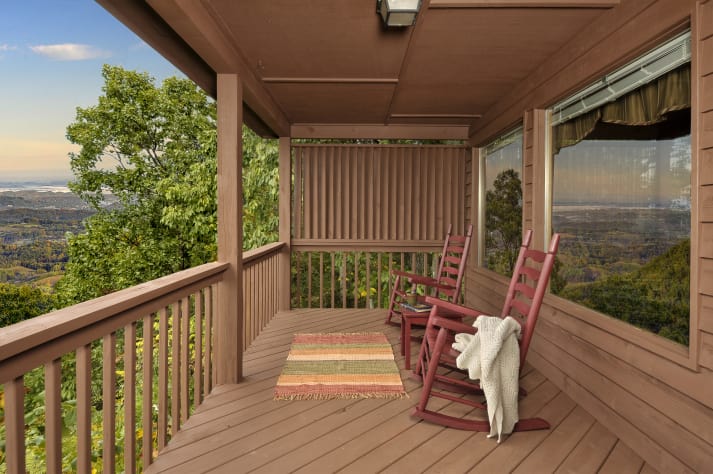 ---
---
Beds:

1

Baths:

1

Sleeps:

4
Type:

Cabin

Reviews:

10

Views:

3533
Last Updated: 5/18/2018

Description
---
"Imagine" this View - a romantic cabin in the Smoky Mountains
Welcome!
Whether it's your engagement, honeymoon, anniversary or if you just want a romantic getaway, Imagine can help you make your dreams come true. Only minutes from Dollywood, Pigeon Forge, golf, and the Great Smokey Mountain National State Park, this cabin is a perfect getaway. Looking for a view? Look no farther, the view from our private deck is, in our opinion, nothing short of spectacular!
Imagine relaxing in the evenings and watch the beautiful sunset right off of your private deck. If you happen to be visiting us in the summertime, look to your left, at 9:30 we will hold a fireworks display just for you! (It is actually Dolleywoods fireworks....)
Imagine yourself snuggling in front of the gas fireplace, or soaking in the hot tub overlooking the fantastic view or soak in the two person Jacuzzi tub. Wake up in the king size bed; drink your coffee on the deck in the peace and tranquility of the mountains.
Imagine… you will have everything you need to relax and enjoy. There is a fully stocked Kitchen with a dishwasher, microwave, two large flat screen TV's, free WiFi and more! There is even a fold out sofa bed for the kids or guests…… If you choose to bring them......Did I mention the awesome view?
Book now and "imagine" the view
Walt Walls
302-540-1529
http://www.cabinsinthecloudscabinrentals.com/home
---
Season
From/To
Nightly
Weekend
Weekly
Monthly
Min Nights
Spring
05/18/2018
05/24/2018
$190.00
$240.00
--
--
2
Memorial Day Weekend
05/25/2018
05/27/2018
$275.00
$275.00
--
--
3
Early Summer
05/28/2018
06/28/2018
$235.00
$265.00
--
--
2
July 4th Week
06/29/2018
07/07/2018
$265.00
$265.00
--
--
3
Summer
07/08/2018
08/18/2018
$255.00
$283.00
--
--
2
Late Summer
08/19/2018
08/30/2018
$175.00
$223.00
--
--
2
Labor Day Weekend
08/31/2018
09/02/2018
$285.00
$285.00
--
--
3
September
09/03/2018
09/30/2018
$175.00
$225.00
--
--
2
Fall Foilage
10/01/2018
11/10/2018
$250.00
$300.00
--
--
2
Week before holliday
11/11/2018
11/20/2018
$175.00
$230.00
--
--
2
Happy Thanksgiving
11/21/2018
11/24/2018
$350.00
$350.00
$350.00
--
4
Early December
11/25/2018
12/20/2018
$175.00
$230.00
--
--
2
Christmas Week
12/21/2018
12/31/2018
$350.00
$350.00
--
--
3
---
General
Linens Included
Pet Friendly
Smoking outside only
Managed By Owner
Bedroom Setup
Bedroom Extras
Private Bathroom
Hardwood
TV
Cable
CD
DVD
Blu-Ray
Ceiling Fans
Fireplace
Deck
Bathroom
Full Bath
Whirlpool/Jacuzzi Bathtub
Shower
Dining Room
Dining Table
Eat in Kitchen
Kitchen
Blender
Can Opener
Coffee Maker
Dishes
Dishwasher
Disposal
Fully Equipped Kitchen
Garbage
Ice Maker
Microwave
Cookware/Pots and Pans
Refrigerator
Toaster
Utensils
Barbecue - Grills
Heating and Cooling Comfort
Ceiling Fans
Central Air Conditioning
Central Heating
Fireplace
Disability Access Features
Single Level - No Stairs
Handicap Accessible
Entertainment
Big Screen TV
Cable/Satellite TV
Golf
Television
Games
Home Office
High Speed Internet Access
Wireless Internet Access
Outside Living
Hot Tub/Heated Spa
Deck
Porch Furniture
Private Parking
Mountain Views
Parking
Driveway
Parking for 2 cars
---
Places To Eat
Sugarlands Distilling Company
Tennessee Homemade Wines
Ole Smoky Tennessee Moonshine
Doc Collier Moonshine Distillery
Sugarland Cellars Winery
Ole Smoky Distillery - Barrelhouse
Bootleggers Homemade Wine
Smoky Mountain Winery
Old Smokey Distillery
Mountain Cheese and Nuts
EAT Food Tour
Crocketts Breakfast Camp
Taste Of Italy
Big Daddy's Pizzeria
Log Cabin Pancake House
Cherokee Grill
Flapjack's Pancake Cabin
New Orleans Sandwich Company
Pancake Pantry
Flapjack's Pancake Cabin
Alamo Steakhouse & Saloon
Wild Plum Tea Room
Three Jimmy's Good Time Eatery
Crystelle Creek Restaurant and Grill
Smoky Mountain Brewery
Calhoun's Gatlinburg
Tom & Earl's Back Alley Grill
Smoky Mountain Trout House
Best Italian Cafe & Pizzeria
Texas Roadhouse
No Way Jose's
Blaine's Grill & Bar
Flapjacks Pancake Cabin
Johnny Rockets
Mellow Mushroom
The Park Grill
Bubba Gump Shrimp
The Park Grill
Five Guys
Melting Pot
Peddler Steakhouse
Buckhorn Inn
Pigeon Forge Deli
The Pottery House Cafe and Grille
Smokies Cuban Cafe
Sawyer's Farmhouse Restaurant
Poynor's Pommes Frites
Local Goat New American Restaurant
The Old Mill Restaurant
Blue Moose Burgers & Wings
Mel's Classic Diner
Boss Hogg's BBQ Shack
Huck Finn's Catfish
Big Daddy's Pizzeria
Alamo Steakhouse
Corky's BBQ
Cracker Barrel
Texas Roadhouse
Firehouse Subs
Johnny Casino's
Bullfish Grill
Five Guys
Calhoun's Pigeon Forge
Timberwood Grill
J.T. Hannah's Kitchen
Mama's Farmhouse
Mellow Mushroom
Bennett's Pit Bar-B-Que
Paula Deen's Family Kitchen
Golden Corral
Smoky Mountain Brewery & Restaurant
Captain Jim's Seafood Buffet
Cheddar's
Harpoon Harry's Crab House
Reagan's House of Pancakes
Cielito Lindo Mexican Grill
Margaritaville Pigeon Forge
Red Rooster Pancake House
Cracker Barrel
Hard Rock Cafe
No Way Jose's Cantina
Lil Black Bear Cafe
Little Tokyo
Mcalisters Deli
Aunt Granny's All You Can Eat Buffet
Smoky Mountain Pancake House
TGI Fridays
Song & Hearth
The DM Pantry
IHOP
Frizzle Chicken Pancake Coop
Emiliano's Mexican Grill
El Ranchero Loco
Paula Deen's The Bag Lady
Smoky's Pancake Cabin
Biblical Times Dinner Theater
Mama's Farmhouse
Marco's Pizza
Kinkaku Japanese Steak House
Things To Do and See
Great Smoky National Park
Dollywood
Gatlinburg Mountain Coaster
Rowdy Bear Mountain Coaster
Ober Gatlinburg Amusement Park & Ski Area
Wild Bear Falls Waterpark
Amazing Mirror Maze
Ripley's Haunted Adventure
Ripley's Moving Theater
Ripley's Marvelous Mirror Maze
Earthquake - The Ride
Amazing Mirror Maze
Earthquake - The Ride
Mountain Life Adventure Rentals
Gatlinburg Trail
Ripley's Aquarium of the Smokies
Herbert Holt Park
Gatlinburg Scenic Overlook
Gatlinburg Space Needle
Historic Ogle Log Cabin
The Village Shops
Mountain Mall
Covered Bridge in the Glades
Riverbend Mall
The Old Mill
Christmas Place
Stages West
Three Bears General Store
Pigeon Forge Gem Mine
Smoky Mountain Cat House
Iron Mountain Metal Craft
Thomas Kinkade Gallery
The Old Mill Candy Kitchen
Sandman's Workshop
Pigeon River Pottery
Try My Nuts Company
Pigeon Forge Factory Outlet
Antique Mall
Man Cave Metal
The Country Barn
Titanic Museum
Parrot Mountain & Gardens
Smoky Mountain Alpine Coaster
Dollywood
The Island in Pigeon Forge
Rockin' Raceway Arcade
Ole Smoky Tennessee Moonshine
The Coaster at Goats on the Roof
Big Top Arcade
Arcade City
Country Tonite Theatre
Old Forge Distillery
Outdoor Gravity Park
The Escape Game
Trapped Escape
Kryptology Escape
The Track Family Fun Park
Jurassic Jungle Boat Ride
Fun Stop
MagiQuest
Tomb Egyptian Adventure
Fun Stop
---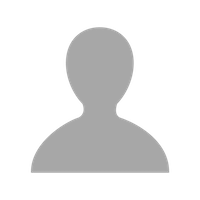 Kelly
05/11/2018
Great Romatic Getaway
My fiance and I greatly enjoyed our stay at this cabin. The view was amazing and the cabin was very homey. It truly was a home away from home. You are also very close to many attractions. I would recommend this cabin to anyone looking for a quiet and relaxing getaway! The owner was also very responsive and there to help.
Walter Walls's Reply:
Kelly Thank you for choosing Imagine for your Smoky mountain vacation. We are glad you enjoyed your stay and were able to take advantage of all of the attractions in the area. We hope to see you again real soon! Walt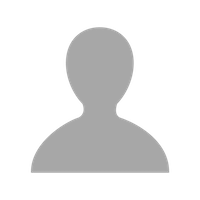 Rebakah
01/05/2018
Perfect Mountain Getaway
We loved this little cabin along the mountains! From the fireplace, to the hot tub with an epic view it couldn't have been a more perfect place for us! Perfect location away from the tourist attractions but a few miles away if you want it. Also we loved Smokey mountain national park! Everything was 10/10!! Thanks again!!!
Walter Walls's Reply:
Rebekah Thank you for choosing Imagine for your vacation destination. We are glad you enjoyed your stay. When I saw this cabin I fell in love with the view and as I visit it over the seasons I am amazed how much it changes. I hope to see you back soon! Walt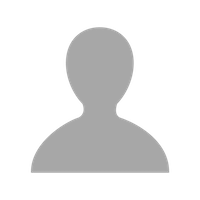 Christopher
12/15/2017
December 2017 stay at Imagine
This was truly an outstanding getaway experience. Imagine is a beautifully appointed cabin with every convenience included, and the spectacular view is one of the most memorable features of this experience. The cabin was spotlessly clean, and the features...from the two-sided fireplace to the hot tub to the oversized Jacuzzi tub to the thorough kitchen set-up.... made for a truly relaxing, comfortable and memorable visit. Thank you Walt!
Walter Walls's Reply:
Thank you so much Chris for your kind words. Our staff does a great job getting the cabin ready for each guest. Lindsay and Justin are awesome and take care of all of the details from housekeeping to maintenance. It sounds like you had a great time and that is what it is all about. We hope to see you again Walt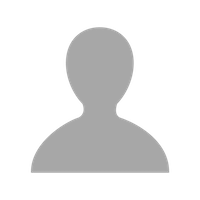 Zach
11/19/2017
Honeymoon Heaven
Imagine cabin is perfect! The views in the photos are exactly what you see! The colors of fall were amazing and really showed at sunsets. The cabin has about anything you would need for your stay. Walt was more than helpful with questions about the cabin and even not about the cabin. I recommend for anyone and will stay here again if we come back this direction. Thanks!!
Walter Walls's Reply:
I am so glad you chose Imagine for your honeymoon and we are so glad to play a small part of starting your life together. I enjoy it when we our guests ask for advice about the area because we love doing all the things our guests do. Restaurants, attractions and shopping (well, my wife likes the shopping). Hopefully our cabin becomes part of your anniversary plans for many years to come.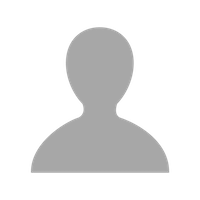 Christy
10/11/2017
Relaxing, Clean and Comfortable! Feels like you're 100 miles from civilization but you're not!
The cabin was very nice, comfortable and clean. BEAUTIFUL view. The sunsets are pretty. There are other cabins close by, but you truly feel like you are the only person on the mountain. Very quiet. My GPS was confused!! BUT Walt's directions were perfect and got us to the cabin with no problems. The cabin is just a short drive from Sevierville and Pigeon Forge, which are congested and busy. Once you arrive at the cabin its hard to believe the hustle and bustle are only minutes away! I would definitely recommend this cabin to others.
Walter Walls's Reply:
Christy Thank you for choosing Imagine for your vacation destination. We are very pleased you enjoyed your stay! Like most cabins in the Smoky Mountains there are cabins around you but this one feels very private once you are inside and on the deck. There are no cabins above you and no cabins below you except in the distance as the pictures show. We hope to see you back again soon! Walt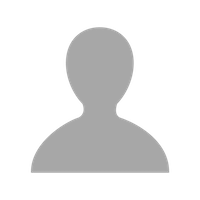 Rachelle
10/01/2017
Perfect Honeymoon!!
This was the perfect cabin for our honeymoon! There wasn't one single thing I would change. The cabin was so clean, the owner was great to work with, even though there are other cabins you truly feel secluded, the views were absolutely amazing!!! There were plenty of towels provided for the week. The kitchen is just as they say - fully stocked! We were able to see a bear right below the back deck before we left! You are on the top of the mountain with amazing sunsets and complete tranquility, yet town is a short distance away for any necessities or shopping. I didn't want to leave!
Walter Walls's Reply:
Rachelle We are honored you chose our cabin for your honeymoon and we wish you many happy years together. We are so happy we could provide you with the perfect place to spend you first few days as husband and wife. good luck in the future and we hope to see you again soon!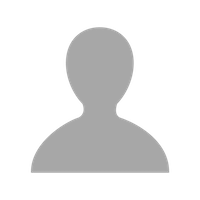 Elizabeth
09/04/2017
We had an amazing trip this past weekend.
The view off the porch was amazing. Got to see the sunset once and all I can say is WOW! Beautiful colors. The cabin had everything we needed for a relaxing get away. The owner is very easy to work with. I would definitely recommend this cabin for a romantic get away.
Walter Walls's Reply:
It gives us great joy to hear about our guests enjoying our cabin as much as we do. Thank you so much for sending me the sunset pictures, they came out great! You need to come back another time, there is so much to do in the area, time goes by too fast. We look forward to seeing you again!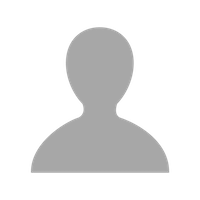 Judith
07/25/2017
Absolutely wonderful cabin
There was not one thing that we did not like at this Imagine cabin! The view is fantastic. I got some wonderful sunset photos. The cabin is cleaner than my own house, and I am fussy! The kitchen was well equipped. Lots of towels--enough for our 7 night stay. All soaps provided. Very peaceful and quiet with neighboring cabins a good distance away. Location was convenient to everything--just a drive down the mountain, and you have everything! We would definitely come back again!
Walter Walls's Reply:
Thank you so much for choosing "Imagine" for you vacation destination. Our staff works very hard to insure our guest have everything they need and the cabin is ready for your arrival. I am glad you mentioned the sunsets because that is something I look forward to each night I visit the cabin myself. It is a great way to end a day in the Smoky mountains!! We look forward to having you back!!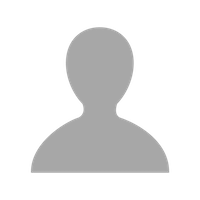 Amy
06/23/2017
Even better then we "Imagined"
Imagine the View. I do everyday at least ten times a day and you will to if you stay in this fantastic hideaway. This charming cabin is perfect for a romantic getaway or for a small family getaway. It's not as large as some, but has all the amenities of its bigger siblings. From a full kitchen to amazing bathroom (you have to experience the tub) to the hot tub on the private deck (hidden away from prying eyes) that affords you the luxury of an amazing view while you soak your cares away! Impeccably clean and decorated with style, it was everything I had hoped it to be. The fact that this cabin is not in an overly crowded area is another plus. Neighbors are near but not in an intrusive way. The owners are fantastic people who put your needs first and take joy in providing you with everything to make your stay a memorable one. Thank you for a wonderful stay!! We will be back.
Walter Walls's Reply:
WOW Amy I am truly touched by your testimonial. Like you, I fell in love with this cabin and the view the first time I walked through the door but I could never have written such a beautiful review. Sitting on the deck at the very top of the mountain it seems so peaceful and private....a little slice of heaven. Thank you again and we look forward to your return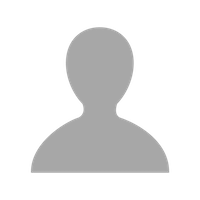 Jennifer
01/01/1900
Get away for 2... With an AMAZING view
We were blown away by the amazing view from the balcony of this cabin! Far exceeded our expectations. Upon arrival we were greeted with a very clean and welcoming atmosphere in the cabin. From the sweet dining area, beautiful 2 way gas fireplace, king size bed and large bathroom, we were met with comfort all around. The kitchen is fully stocked with all the amenities and appliances you would need. The leather sofa is incredibly comfortable. We spent a couple of evenings on the balcony in the rocking chairs watching the sunset. We decided that the cabin's balcony faces North, but still provided gorgeous sunsets. The hot tub on the balcony was wonderful as well. The cabins location is ideal. Minutes away from 'The Island' & Dolly wood and about 20-25 minutes from Gatlinburg strip. We highly recommend this cabin if you are looking for a place that is comfortable with an AWESOME view. Doesn't get much better than Imagine!
Walter Walls's Reply:
I am so glad you enjoyed your time at Imagine. I agree with you on the view, the first time I walked into the cabin I fell in love with it because of that view. Lindsay does a great job cleaning the cabin and preparing it for the next guest. I hope you find time to visit us again!