WALDEN'S VIEW 2BR 2.5BA Sleeps 5, Pigeon Forge, Tennessee Cabin Rental by Owner
Downtown Pigeon Forge, Pigeon Forge Vacation Rental Cabin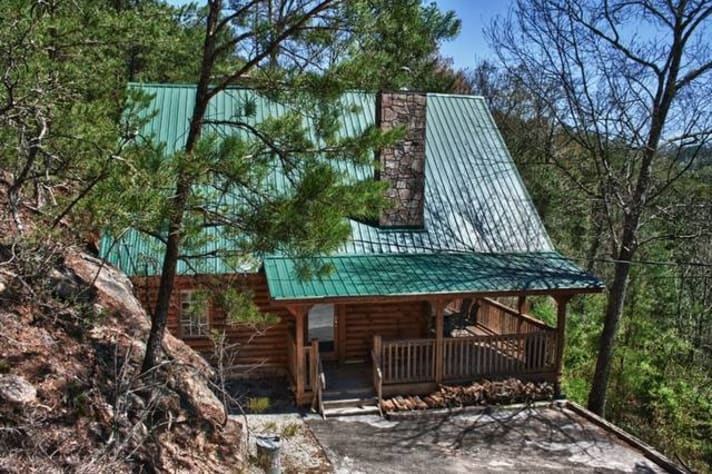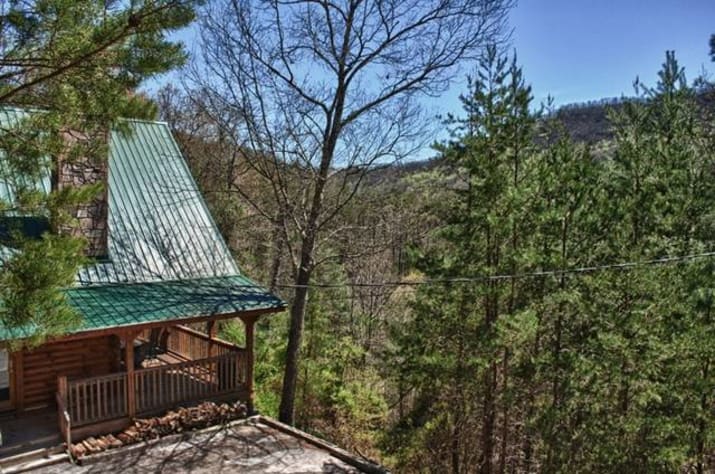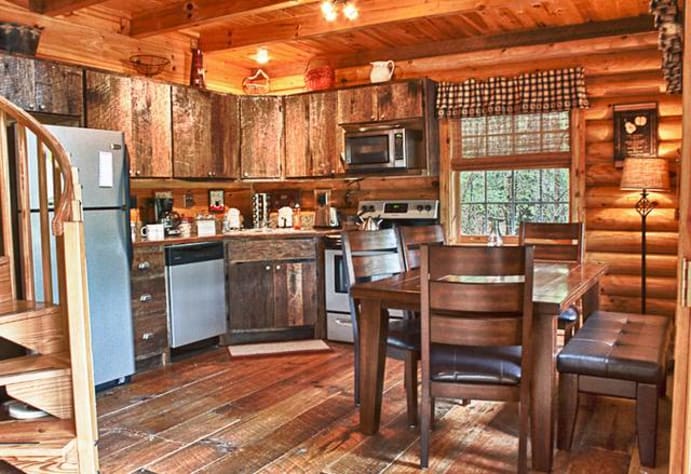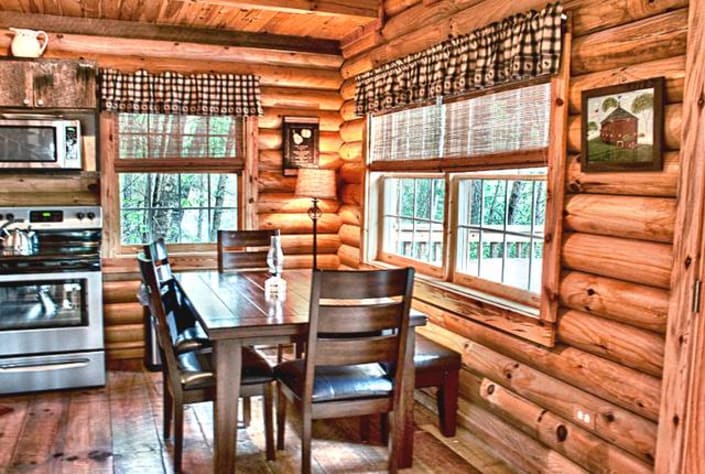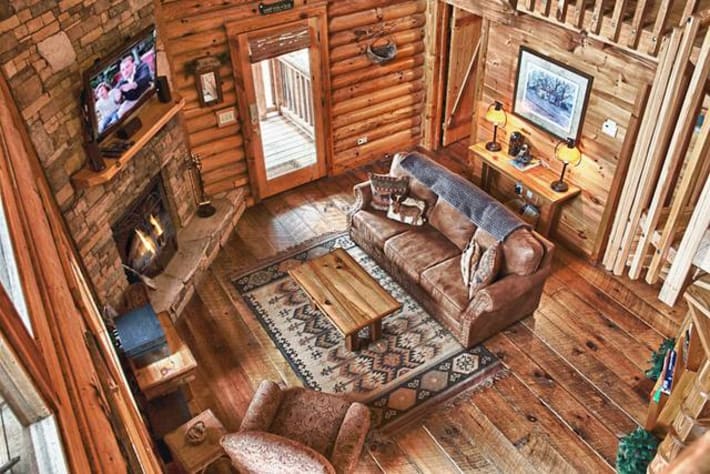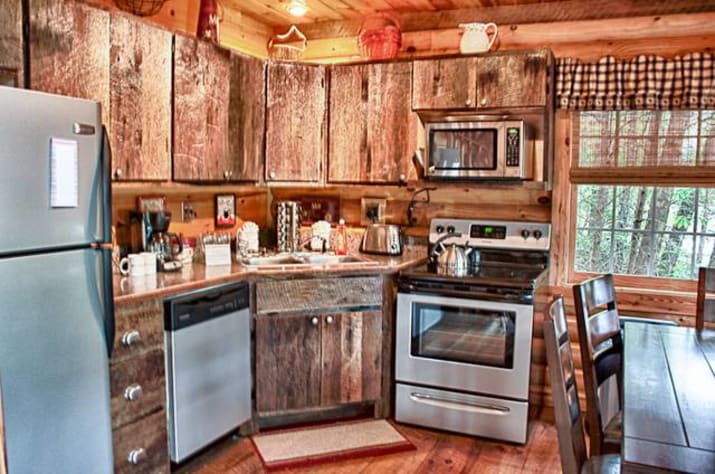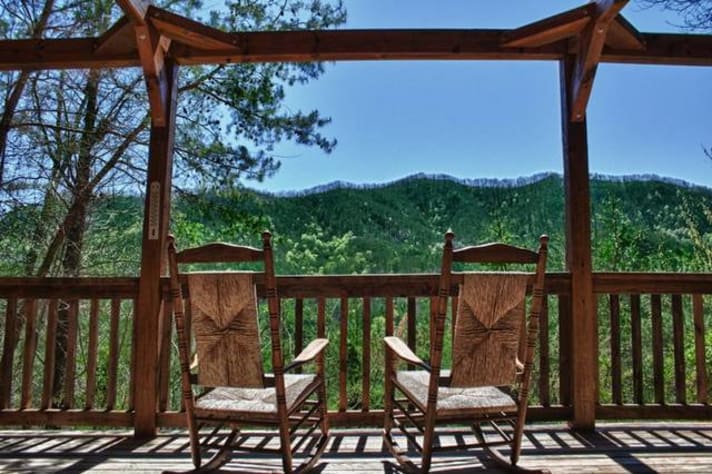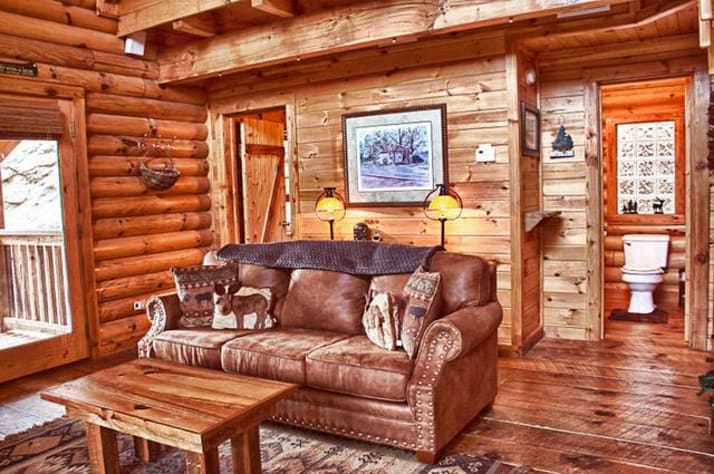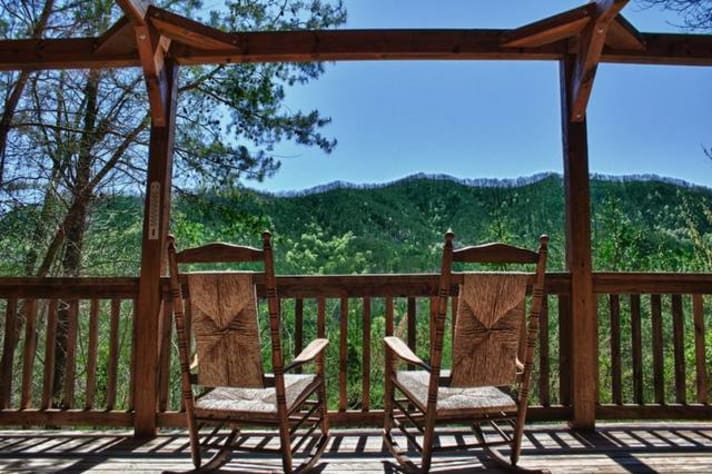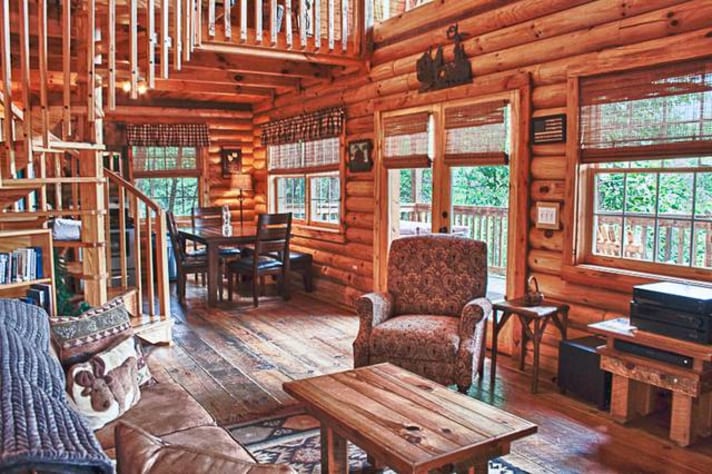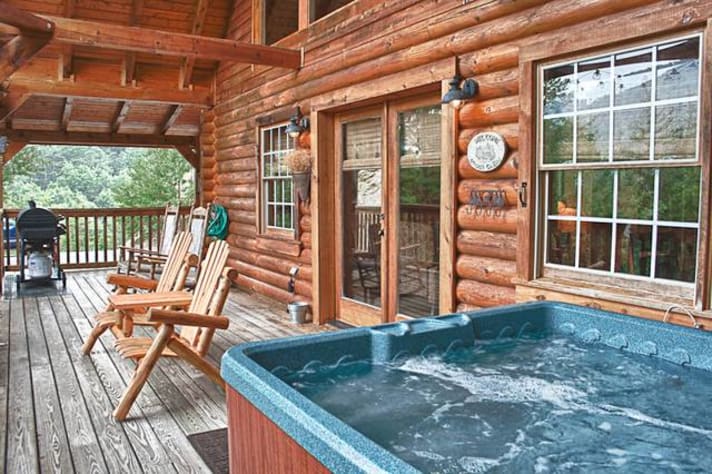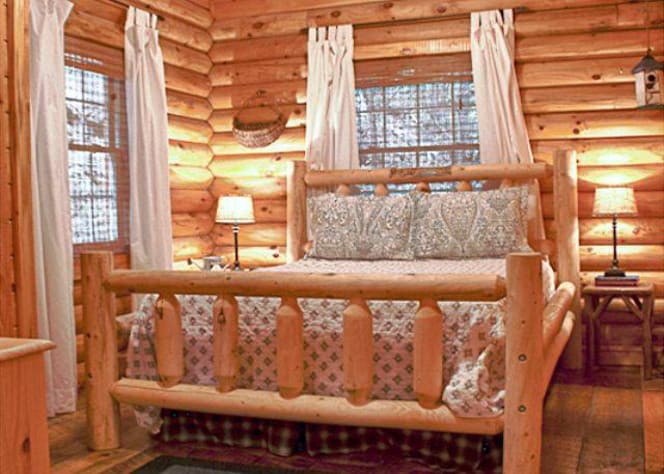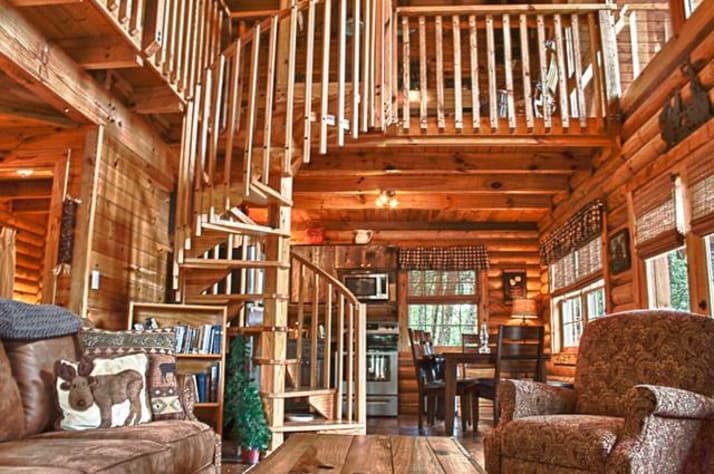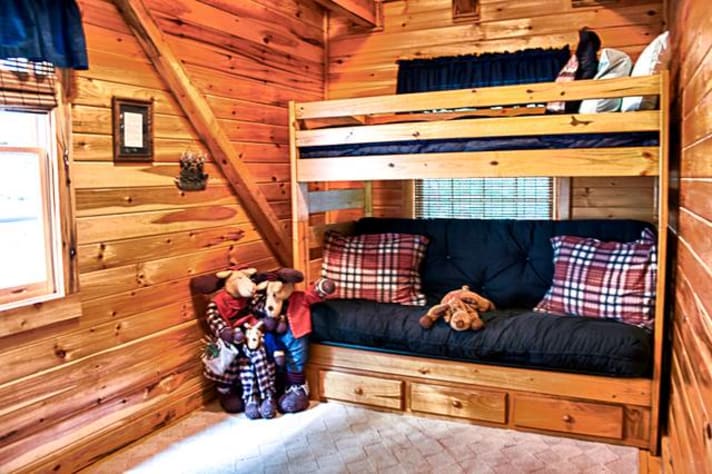 ---
---
Beds:

2

Baths:

2½

Sleeps:

5
Type:

Cabin

Reviews:

10

Views:

568
Last Updated: 12/9/2019

Description
---
WALDEN'S VIEW 2BR 2.5BA Sleeps 5
**4WD, Truck, SUV or AWD is a must when traveling to this cabin.

Walden's View is a beautiful 2 Bedroom, 2 1/2 Bath Pet Friendly Wears Valley Cabin Rental located just miles from downtown Pigeon Forge. This Smoky Mountains Cabin Rental is perfect for families looking for accommodations that allow them to bring their four-legged furry family members.

Waldens View is located in the Waldens Creek area and is perched on a mountain side overlooking rolling hills and distant mountains. If you are looking for an excellent location to the Pigeon Forge attractions as well as the Great Smoky Mountains National Park, then Waldens View is an excellent choice!

Main Level: You are going to love the Kitchen. It is magnificent! The cabinets are made of true reclaimed barn wood. Preparing meals for the family is enjoyable in this wonderful Waldens Creek Cabin Rental.

Also on the main level, you will find a living room and bedroom and a half bath as well as a full bath.

An ornate wooden spiral staircase leads to the upper level where you will find the game room and additional bedroom complete with A-frame bunk beds and an additional bath.

Large windows offer views from every level! Enjoy absolute privacy from the deck and hot tub!

1 Queen and 2 Twins
---
Season
From/To
Nightly
Weekend
Weekly
Monthly
Min Nights
December
12/11/2019
12/12/2019
$179.00
--
--
--
2
December 2
12/13/2019
12/14/2019
$189.00
--
--
--
2
December 3
12/15/2019
12/15/2019
$199.00
--
--
--
2
December 4
12/16/2019
12/19/2019
$179.00
--
--
--
2
December 5
12/20/2019
12/20/2019
$289.00
--
--
--
2
January
01/05/2020
01/09/2020
$169.00
--
--
--
2
January 2
01/10/2020
01/11/2020
$189.00
--
--
--
2
January 3
01/12/2020
01/16/2020
$169.00
--
--
--
2
January 4
01/17/2020
01/20/2020
$199.00
--
--
--
2
January 5
01/21/2020
01/23/2020
$169.00
--
--
--
2
January 6
01/24/2020
01/25/2020
$189.00
--
--
--
2
January 7
01/26/2020
01/30/2020
$169.00
--
--
--
2
January to February
01/31/2020
02/01/2020
$189.00
--
--
--
2
February
02/02/2020
02/06/2020
$169.00
--
--
--
2
February 2
02/07/2020
02/08/2020
$189.00
--
--
--
2
February 3
02/09/2020
02/13/2020
$169.00
--
--
--
2
February 4
02/14/2020
02/16/2020
$189.00
--
--
--
2
February 5
02/17/2020
02/20/2020
$169.00
--
--
--
2
February 6
02/21/2020
02/22/2020
$189.00
--
--
--
2
February 7
02/23/2020
02/27/2020
$169.00
--
--
--
2
February to May
02/28/2020
05/09/2020
$189.00
--
--
--
2
May
05/16/2020
05/21/2020
$189.00
--
--
--
2
May 2
05/22/2020
05/25/2020
$239.00
--
--
--
2
May 3
05/26/2020
05/30/2020
$199.00
--
--
--
2
May to June
05/31/2020
06/03/2020
$189.00
--
--
--
2
June
06/07/2020
06/30/2020
$189.00
--
--
--
2
July
07/01/2020
07/06/2020
$289.00
--
--
--
2
July to August
07/07/2020
08/01/2020
$189.00
--
--
--
2
Notes:
No parties/events
No smoking
Pets allowed
40 lb. max, $75 non-refundable deposit per dog.
Children allowed
Minimum age of primary renter:25
Cancellation Policy
100% refund if canceled at least 30 days before arrival date. 50% refund if canceled at least 14 days before arrival date.
Wall-mounted hair dryer, crockpot, spice rack (20 spices), electric griddle
---
General
No Smoking
Pet Friendly
Telephone
Bedroom Setup
Bedroom Extras
Kitchen
Coffee Maker
Ice Maker
Microwave
Refrigerator
Toaster
Laundry
Washer/Dryer
Ironing Board
Barbecue - Grills
Heating and Cooling Comfort
Central Air Conditioning
Fireplace
Entertainment
Home Office
High Speed Internet Access
Wireless Internet Access
Outside Living
Amenities
Amenities
Mountain View
Pool Table
Cable/satellite TV
Fireplace
Hair Dryer
Linens provided
Parking
Smoke Detector
Towels provided
TV
Washing machine
Entertainment
Kitchen and Dining
Coffee Maker
Dishes Utensils
Dishwasher
Microwave
Oven
Refrigerator
Stove
Toaster
Suitability
Children Welcome
Air Conditioning
Safety Features
---
Places To Eat
Pigeon Forge Deli
The Pottery House Cafe and Grille
Smokies Cuban Cafe
Sawyer's Farmhouse Restaurant
Poynor's Pommes Frites
Local Goat New American Restaurant
The Old Mill Restaurant
Blue Moose Burgers & Wings
Mel's Classic Diner
Boss Hogg's BBQ Shack
Huck Finn's Catfish
Big Daddy's Pizzeria
Alamo Steakhouse
Corky's BBQ
Cracker Barrel
Texas Roadhouse
Firehouse Subs
Johnny Casino's
Bullfish Grill
Five Guys
Calhoun's Pigeon Forge
Timberwood Grill
J.T. Hannah's Kitchen
Mama's Farmhouse
Mellow Mushroom
Bennett's Pit Bar-B-Que
Paula Deen's Family Kitchen
Golden Corral
Smoky Mountain Brewery & Restaurant
Captain Jim's Seafood Buffet
Cheddar's
Harpoon Harry's Crab House
Reagan's House of Pancakes
Cielito Lindo Mexican Grill
Margaritaville Pigeon Forge
Red Rooster Pancake House
Cracker Barrel
Hard Rock Cafe
No Way Jose's Cantina
Lil Black Bear Cafe
Little Tokyo
Mcalisters Deli
Aunt Granny's All You Can Eat Buffet
Smoky Mountain Pancake House
TGI Fridays
Song & Hearth
The DM Pantry
IHOP
Frizzle Chicken Pancake Coop
Emiliano's Mexican Grill
El Ranchero Loco
Paula Deen's The Bag Lady
Smoky's Pancake Cabin
Biblical Times Dinner Theater
Mama's Farmhouse
Marco's Pizza
Kinkaku Japanese Steak House
Things To Do and See
Dollywood
The Old Mill
Christmas Place
Stages West
Three Bears General Store
Pigeon Forge Gem Mine
Smoky Mountain Cat House
Iron Mountain Metal Craft
Thomas Kinkade Gallery
The Old Mill Candy Kitchen
Sandman's Workshop
Pigeon River Pottery
Try My Nuts Company
Pigeon Forge Factory Outlet
Antique Mall
Man Cave Metal
The Country Barn
Titanic Museum
Parrot Mountain & Gardens
Smoky Mountain Alpine Coaster
Dollywood
The Island in Pigeon Forge
Rockin' Raceway Arcade
Ole Smoky Tennessee Moonshine
The Coaster at Goats on the Roof
Big Top Arcade
Arcade City
Country Tonite Theatre
Old Forge Distillery
Outdoor Gravity Park
The Escape Game
Trapped Escape
Kryptology Escape
The Track Family Fun Park
Jurassic Jungle Boat Ride
Fun Stop
MagiQuest
Tomb Egyptian Adventure
Fun Stop
---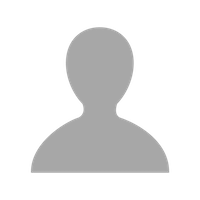 Robyn R.
11/13/2019
Tennessee 19
Amazing cabin and amazing owners!! This cabin was beautiful. We really enjoyed our stay. No complaints at all. Although one suggestion, not a complaint. Trees need topping. Losing the view. Couldn't get much of a view of the mountain. Also need brighter bulbs in the livingroom. But fabulous stay. We'll be back. Everyone was so nice and no issues!!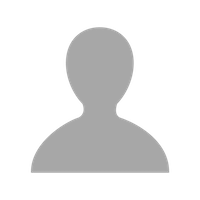 Samantha B.
10/28/2019
Secluded, great for a romantic getaway!
Loved our stay here. The cabin is secluded, rustic, and very peaceful with an amazing view. We had trouble with a couple of things (nothing major, 1 ended up user error lol) and the lady at the rental off was very nice & helpful. They even came out that afternoon to make sure all was ok. They were great. Would definitely stay here again.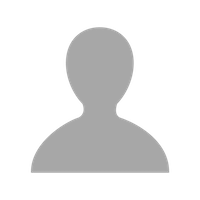 Thomas S.
07/30/2019
Quiet private setting with great views of the mountains
We had a great time and relaxing in the hot tub after a long day of hiking in the Smokies . It was nice to sit out on the deck and eat dinner with the great view! Can't wait to come back it felt like home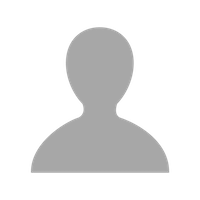 Brenda R.
07/22/2019
Our stay in the Mountains
We were celebrating our 50th Anniversary . We thoroughly enjoyed ourselves & had a great stay at the cabin, it was a great place ....we ate, we hiked, we shopped & relaxed soooo thank you thank you thank you & never ever forget that JESUS LOVES YOU & GOD BLESS YOU !
Brenda Rogers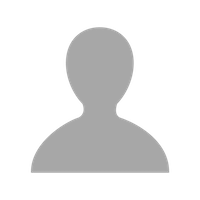 marcia p.
07/15/2019
Our stay
We loved our cabin it had everything that we needed to stay for a week. My family enjoyed the pool table and the hot tub!! Yes we would stay there again!!!!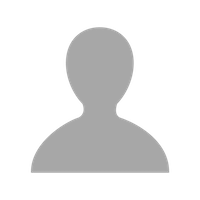 Jim and DJ R.
07/09/2019
Great secluded cabin
This cabin was perfect for us and my mother-in-law. We were happy with the location....close to town and between both park entrances that we wanted to use. The cabin had everything that we needed and was super clean. The property manager was the sweetest! She answered all of our questions and was so efficient. We got used to the road after the first trip. We loved the seclusion of the cabin. We cooked a lot of our meals and had everything we needed in the kitchen. We would definitely rent this one again.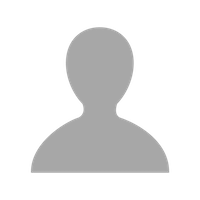 Julie R.
07/08/2019
Great cabin!!
Had a awesome time! The cabin was very clean and beautiful! We will come back for sure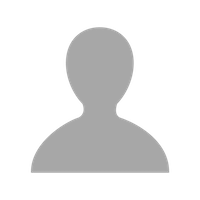 Cheryl O.
04/07/2019
Breathtaking
Views are beautiful, cabin is lovely, furnished so comfortably, everything we needed for our stay was supplied. Close to town but far enough away for a very peaceful setting. We loved our stay and will recommend.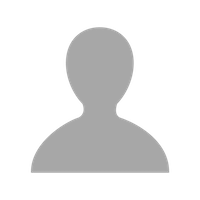 Kristina C.
04/05/2019
Relaxing, Peaceful, Just What We Were Looking For
My husband and I and our two girls had a great time at the cabin! The cabin is well laid out, decorated nicely and very clean and cozy. They have thought of everything you could need. The view is beautiful from the deck and from the loft. We played pool and enjoyed the hot tub and had several fires in the fireplace in the cool evenings. The hot tub was crystal clear and we didn't have any issues that some other reviews mentioned. We couldn't get the tv to work even with the very detailed instructions but we didn't mind! We had great cell phone reception (US Cellular). The internet was really slow but that kept us off our screens! We were close enough to town it wasn't a big deal to run to the store. As this was our first trip to Tennessee we were very happy with our choice and would recommend staying there.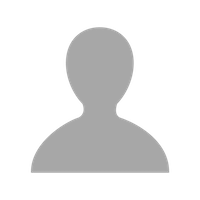 Dan S.
12/09/2018
AMAZING, love this cabin!
This cabin far exceeded our expectations. We would leave to go sight seeing and my sons, 10,9,and 5 would beg to go back to the cabin. It was secluded, clean, and the interior looks like something you'd see in a magazine . This place really made our first trip to the mountains a very special one.