Away From It All, Pigeon Forge, Tennessee Cabin Rental by Owner
Dollywood Area, Pigeon Forge Vacation Rental Cabin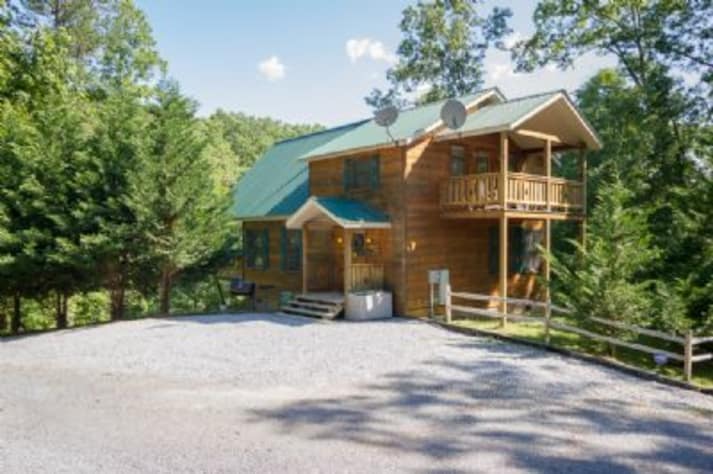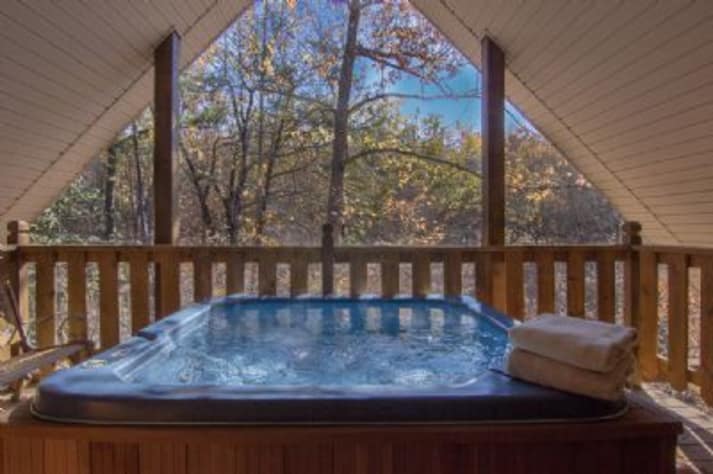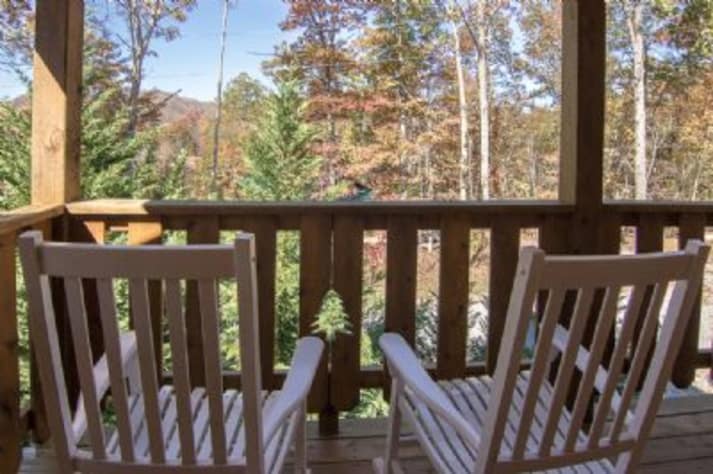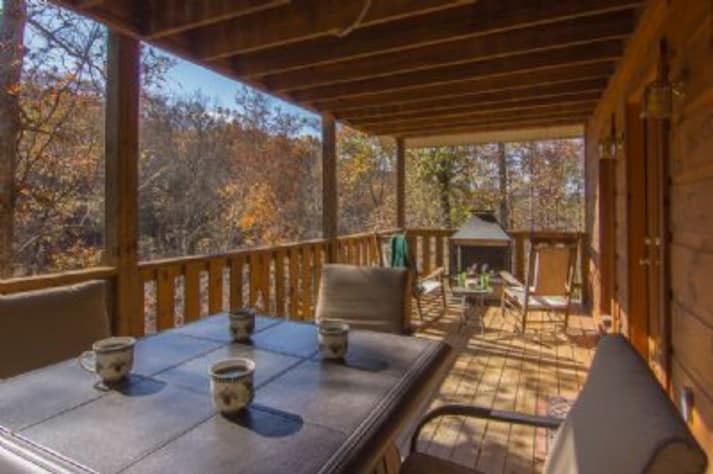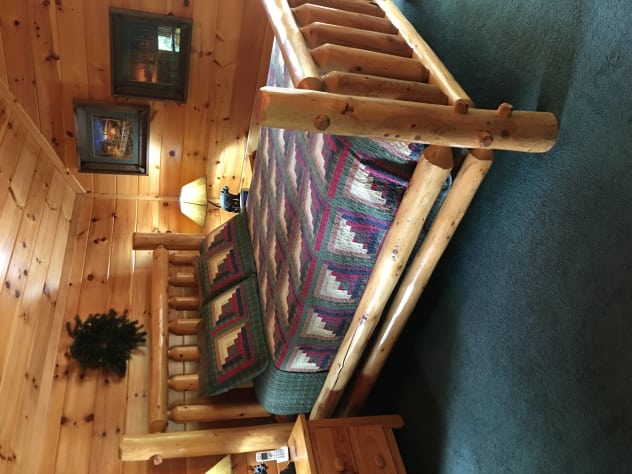 ---
---
Beds:

2

Baths:

2

Sleeps:

4
Type:

Cabin

Reviews:

5

Views:

3734
Last Updated: 2/18/2018

Description
---
Away From It All - Pigeon Forge,TN
Are you ready for a relaxing vacation? Get away from it all in this two bedroom, two bath cabin. The beautiful pine interior and large windows make you feel like you are far away from your every day life. The cabin is just a few miles from Dollywood and is centrally located to all area attractions, but is still private and quiet. The hot tub and pool table offer hours of enjoyment and entertainment.
---
General
Linens Included
No Pets
No Smoking
Telephone
Vacuum
Online Booking
Managed By Owner
Bedroom Setup
Bedroom Extras
Alarm Clock
Private Bathroom
Carpet
TV
Satellite
VCR
Ceiling Fans
Bathroom
Full Bath
Whirlpool/Jacuzzi Bathtub
Tub
Shower
Dining Room
Kitchen
Blender
Can Opener
Coffee Maker
Dishes
Dishwasher
Fully Equipped Kitchen
Garbage
Microwave
Mixer
Oven
Cookware/Pots and Pans
Refrigerator
Stove
Toaster
Utensils
Crock Pot
Keurig
Laundry
Washer/Dryer
Ironing Board
Linens
Towels
Barbecue - Grills
Heating and Cooling Comfort
Ceiling Fans
Central Air Conditioning
Central Heating
Fireplace
Entertainment
DVD Library
DVD Player
CD Player
Television
Games
Board Games
Reading Library
Home Office
Outside Living
Hot Tub/Heated Spa
BBQ Grill
Deck
---
Places To Eat
Sugarlands Distilling Company
Tennessee Homemade Wines
Ole Smoky Tennessee Moonshine
Doc Collier Moonshine Distillery
Sugarland Cellars Winery
Ole Smoky Distillery - Barrelhouse
Bootleggers Homemade Wine
Smoky Mountain Winery
Old Smokey Distillery
Mountain Cheese and Nuts
EAT Food Tour
Crocketts Breakfast Camp
Taste Of Italy
Big Daddy's Pizzeria
Log Cabin Pancake House
Cherokee Grill
Flapjack's Pancake Cabin
New Orleans Sandwich Company
Pancake Pantry
Bennett's Pit Bar-B-Que
Flapjack's Pancake Cabin
Alamo Steakhouse & Saloon
Wild Plum Tea Room
Three Jimmy's Good Time Eatery
Crystelle Creek Restaurant and Grill
Smoky Mountain Brewery
Calhoun's Gatlinburg
Tom & Earl's Back Alley Grill
Smoky Mountain Trout House
Best Italian Cafe & Pizzeria
Texas Roadhouse
No Way Jose's
Blaine's Grill & Bar
Flapjacks Pancake Cabin
Johnny Rockets
Mellow Mushroom
The Park Grill
Bubba Gump Shrimp
Atrium Pancakes
The Park Grill
Five Guys
Loco Burro Fresh Mex Cantina
Melting Pot
Peddler Steakhouse
Buckhorn Inn
Pigeon Forge Deli
The Pottery House Cafe and Grille
Smokies Cuban Cafe
Sawyer's Farmhouse Restaurant
Poynor's Pommes Frites
Local Goat New American Restaurant
The Old Mill Restaurant
Blue Moose Burgers & Wings
Mel's Classic Diner
Boss Hogg's BBQ Shack
Huck Finn's Catfish
Big Daddy's Pizzeria
Alamo Steakhouse
Corky's BBQ
Cracker Barrel
Texas Roadhouse
Firehouse Subs
Johnny Casino's
Bullfish Grill
Five Guys
Calhoun's Pigeon Forge
Timberwood Grill
J.T. Hannah's Kitchen
Mama's Farmhouse
Mellow Mushroom
Bennett's Pit Bar-B-Que
Paula Deen's Family Kitchen
Golden Corral
Smoky Mountain Brewery & Restaurant
Captain Jim's Seafood Buffet
Cheddar's
Harpoon Harry's Crab House
Reagan's House of Pancakes
Cielito Lindo Mexican Grill
Margaritaville Pigeon Forge
Red Rooster Pancake House
Cracker Barrel
Hard Rock Cafe
No Way Jose's Cantina
Lil Black Bear Cafe
Little Tokyo
Mcalisters Deli
Aunt Granny's All You Can Eat Buffet
Smoky Mountain Pancake House
TGI Fridays
Song & Hearth
The DM Pantry
IHOP
Frizzle Chicken Pancake Coop
Emiliano's Mexican Grill
El Ranchero Loco
Paula Deen's The Bag Lady
Smoky's Pancake Cabin
Biblical Times Dinner Theater
Mama's Farmhouse
Marco's Pizza
Kinkaku Japanese Steak House
Chubby's Deli
English Mountain Trout Farm & Grill
PawPaw's Kajun Kitchen
The Apple Barn and Cider Mill
The Chop House
Applewood Farmhouse Restaurant
Thai Basil
Flapjacks Pancake Cabin
Applewood Farmhouse Grill
Elvira's Cafe
Big Daddy's Pizzeria
Holston's Kitchen
Quaker Steak & Lube
Local Goat
Texas Roadhouse
Two Brothers Italian Restaurant
Nino's Pizzeria & Eatery
Joe's Crab Shack
Cheezy Steaks
Pigeon Forge Deli
The Diner
Fuddruckers
Cracker Barrel
Olive Garden
Poynor's Pommes Frites
Hickory Cabin Seasoning
Hillbilly's
Bullfish Grill
Hard Rock Cafe
Bluff's
Gondolier Italian Restaurant
Bush's Family Cafe
Taste of Dandridge
Piezanos Italian Dining
Angelo's At the Point
Captain's Galley
Perkins Restaurant & Bakery
Indian Creek Market and Deli
El Toro Mexican Restaurant
Lakeview Grill & Baits
Owens Restaurant
Tinsley-Bible
Cowboys on the Water
Southern Charm Kitchen
Owens Restaurant
Pizza Plus
Shoney's
Chester's
Long John Silver's
Point Marina Grill
Hardee's
La Parilla Mexican Restaurant
Joey's House of Pizza
Five Points Pizza
Monell's Dining & Catering
Etch Restaurant
Mas Tacos
Skull's Rainbow Room
bartaco 12 South
Chauhan Ale and Masala House
DeSano Pizza
Mission BBQ
The Stillery
Kayne Prime
Hattie B's Hot Chicken
The Loveless Cafe
Hattie B's Hot Chicken
Robert's Western World
Darfons Restaurant & Lounge
McNamara's Irish Pub
5th and Taylor
Kitchen Notes
Arnold's Country Kitchen
The Pharmacy Burger Parlor
Urban Grub
Maggiano's Little Italy
The Bluebird Cafe
Rodizio Grill
Bakersfield
The Wild Cow Vegetarian
Peg Leg Porker BBQ
The Southern
Barlines Downtown
Biscuit Love
Martin's BBQ
The Row Kitchen & Pub
Pancake Pantry
Edley's Bar B Que
Merchants Restaurant
Nudie's Honky Tonk
Puckett's Grocery and Restaurant
Jeff Ruby's Steakhouse
Bob's Steak & Chop House
417 Union
The Listening Room Cafe
Demos' Steak And Spaghetti House
Martin's Bar-B-Que Joint
Acme Feed & Seed
Adele's
Marche Artisan Foods
Frothy Monkey
Germantown Cafe
The Melting Pot
Jack's Bar-B-Que
Whiskey Kitchen
Tootsie's Orchid Lounge
Fido
Midtown Cafe
Pinewood Social
Rolf and Daughters
Saint Anejo
Opry Backstage Grill
The Patterson House
Old Hickory Steakhouse
Lockeland Table
Bubba Brew's Sports Bar & Grill
Jimmy's Place
Hickory Star Resort & Marina
Norris Landing Marina
Mountain Lake Marina
Shanghai Resort
Castaways Grill and Bar
The Tiki Club
La Fiesta Mexican Restaurant
Coal Creek Smokehouse BBQ
Rickard Ridge BBQ
El Pueblito
Charley's Pizza Parlor
McDonald's
Golden Girls Restaurant
Glenn's Pizza & Grill
Powell Valley Resort
Gondolier Restaurant
La Sierra Mexican Restaurant
Fox's Diner
Dale Hollow Lake State Resort
Mike's Landing Restaurant
Pier 42 Restaurant
Dale Hollow 1 Stop BBQ
Mitchell Creek Marina
Cedar Hill Restaurant
Wisdom Resort
Farm House Restaurant
Ollie's Place
The Fork
---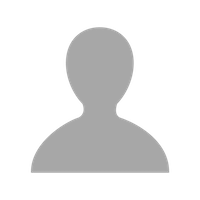 Debbie G.
11/26/2017
Wonderful Cabin
Wonderful cabin
We loved your cabin, very clean, very well stocked, loved the Christmas deckoration, we just did not get to hang out at the cabin enough
Submitted: Nov 26, 2017
Stayed: November 2017
Source: VRBO, from HomeAway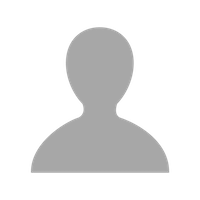 Dan F.
11/21/2017
Perfect Getawa Destination
Perfect Getaway Destination!
Beautifully maintained and appointed, with everything you could possibly need or want, including seasonal decor!
Submitted: Dec 5, 2017
Stayed: November 2017
Source: VRBO, from HomeAway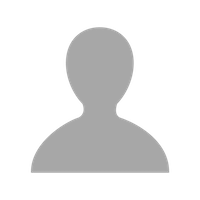 Brian B.
11/16/2017
Excellent cabin had everything you could want!
Excellent cabin had everything you could want!
My husband & I thoroughly enjoyed our stay in Away From It All! The cabin is beautiful & so comfortable!! We love coming to Tennessee & hope to stay here again! Very relaxing! Thanks again!
Submitted: Nov 16, 2017
Stayed: November 2017
Source: VRBO, from HomeAway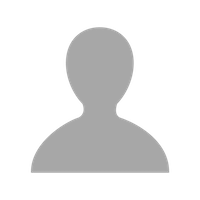 Gail W.
10/31/2017
Fantastic!
Fantastic!
We had an absolutely fantastic stay. The cabin was clean and well stocked with everything you could possibly need. Will definitely stay again! Thank you Lisa for sharing your home with us!
Submitted: Oct 31, 2017
Stayed: October 2017
Source: VRBO, from HomeAway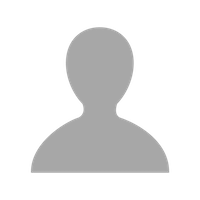 Nichole B.
10/26/2017
Perfect!
Perfect!
Our stay was perfect! We're locals from Knoxville and came up for our 10th anniversary. We have four kids ages 1-9 and it's was the perfect amount of space for us. Our older two loved the upstairs loft and stayed up there the majority of the time. The cabin is clean and literally has everything you need. It's private, but also a convienient drive to local businesses/restaurants. I would definitely recommend and stay again! Thank you for a great weekend!
Submitted: Oct 29, 2017
Stayed: October 2017
Source: VRBO, from HomeAway