Mountain View Retreat, Gatlinburg, Tennessee Cabin Rental by Owner
Gatlinburg Private Properties, Gatlinburg Vacation Rental Cabin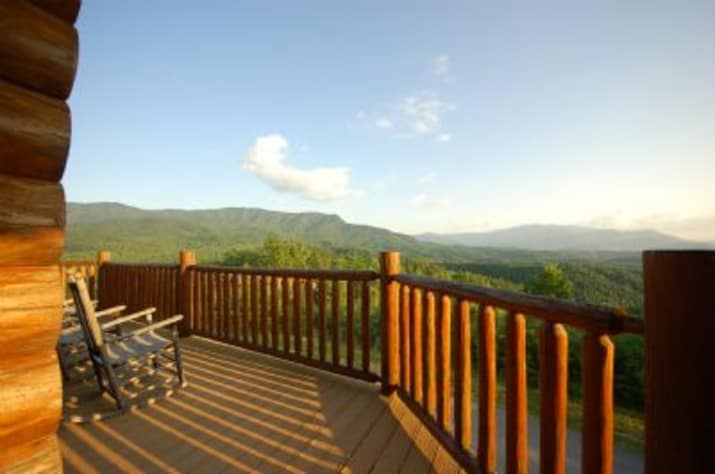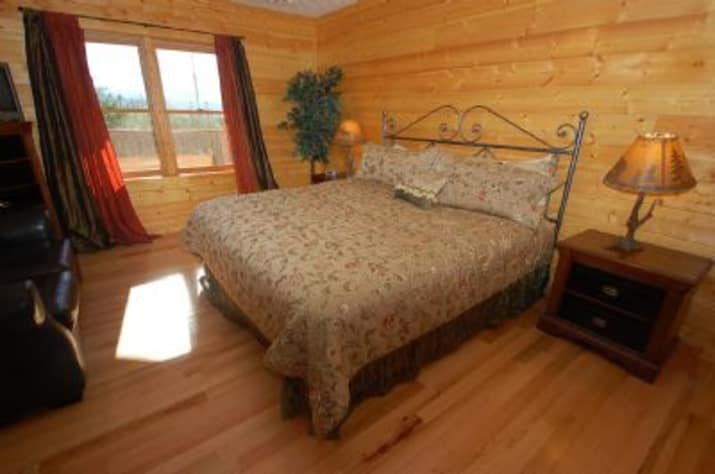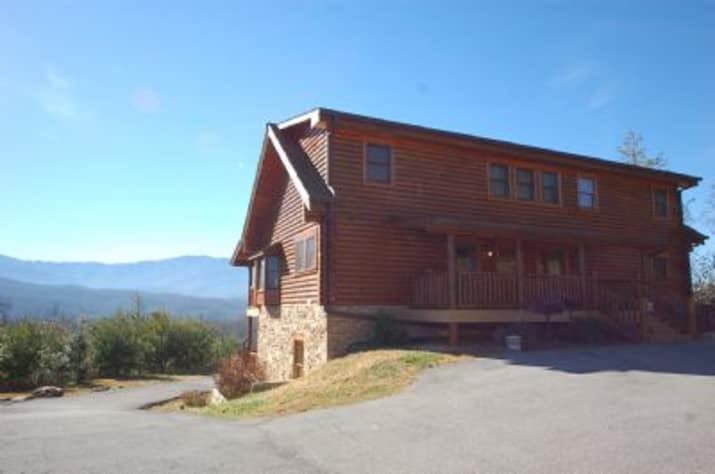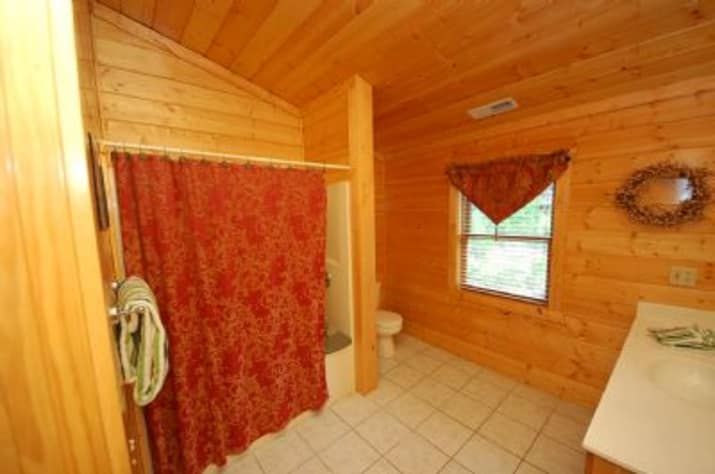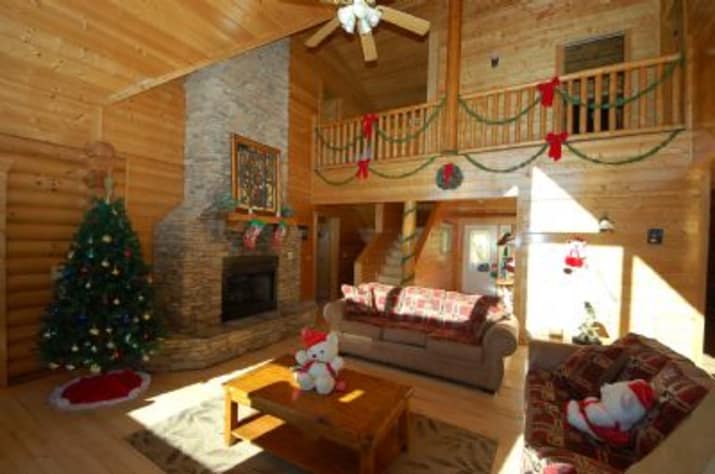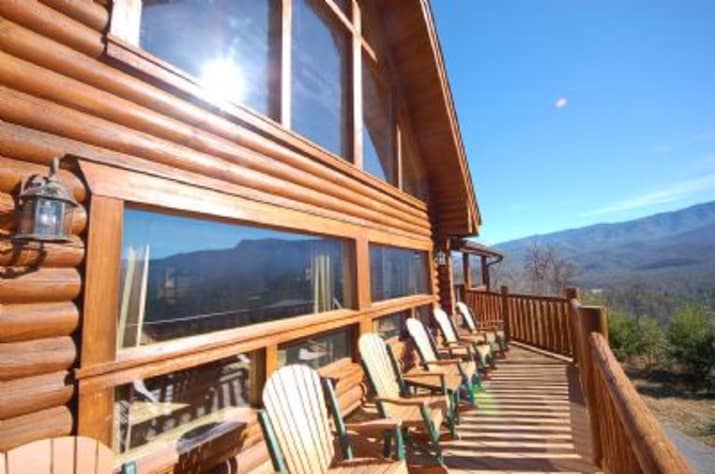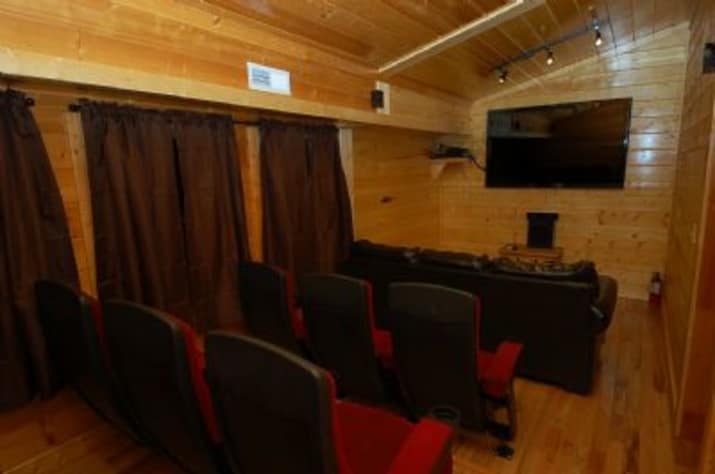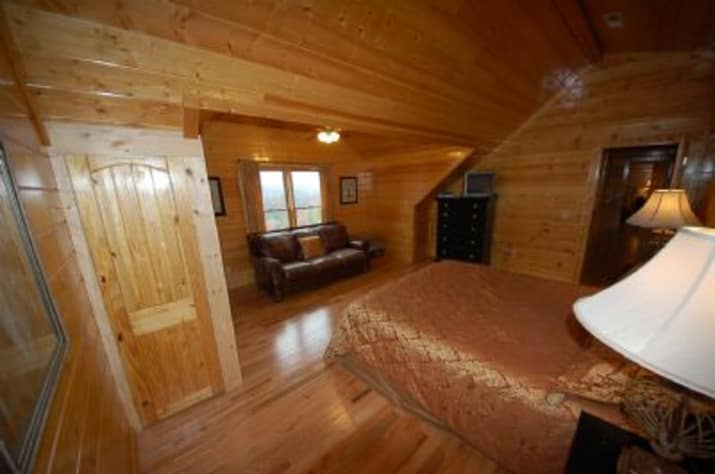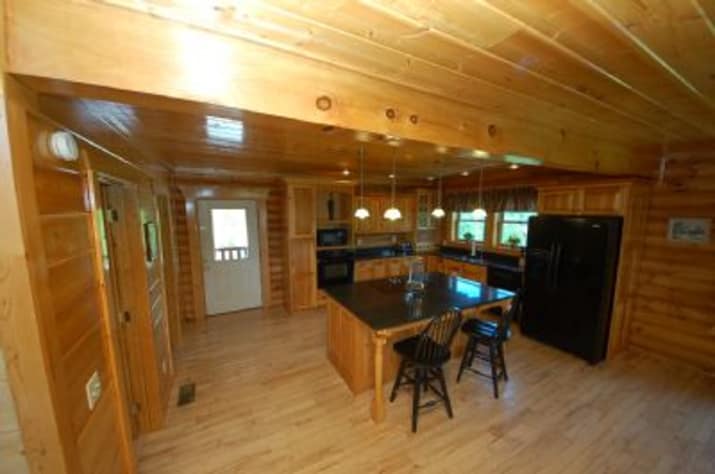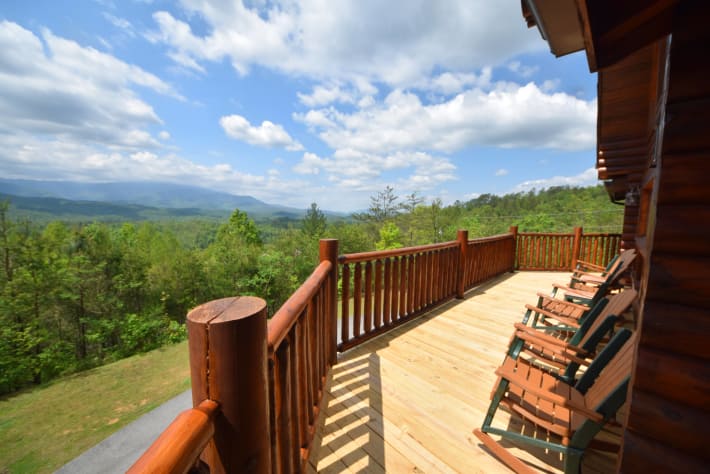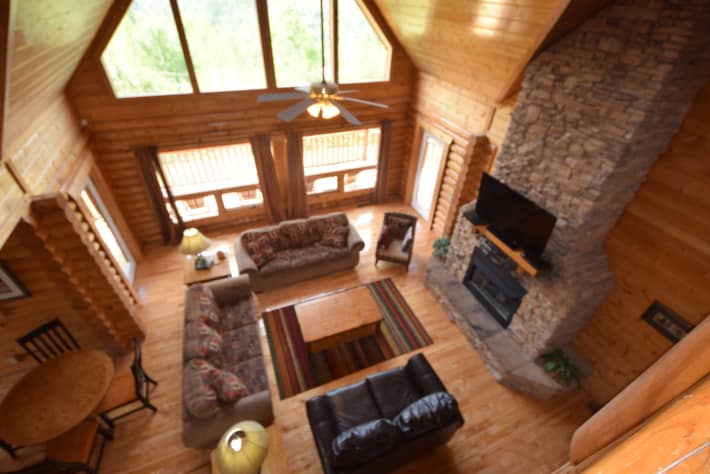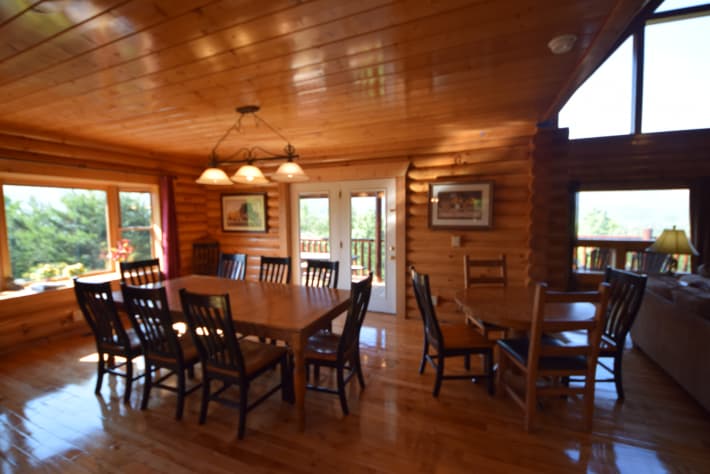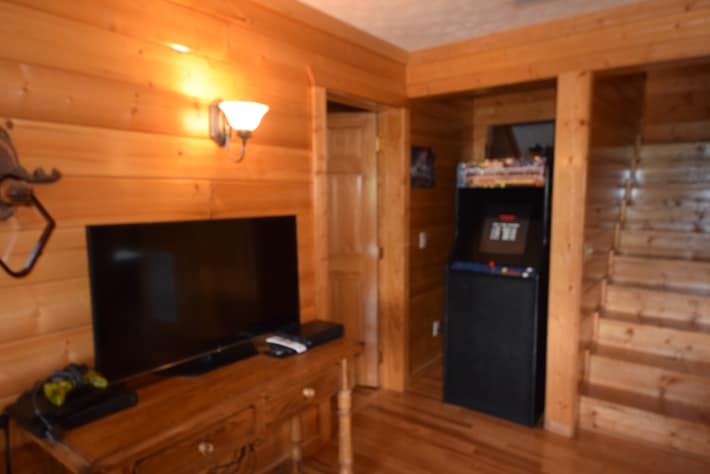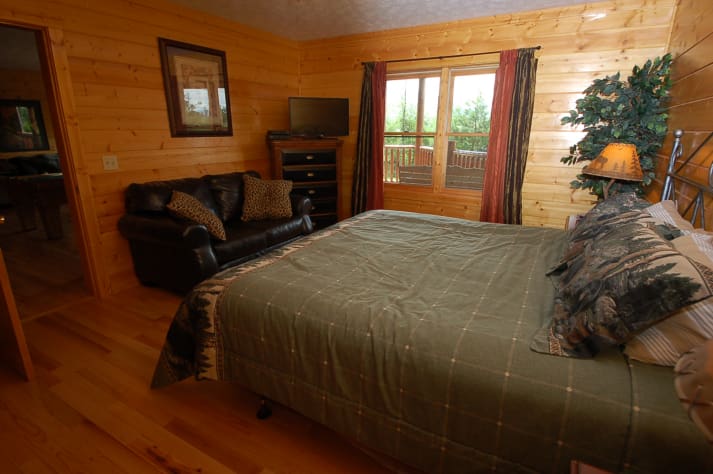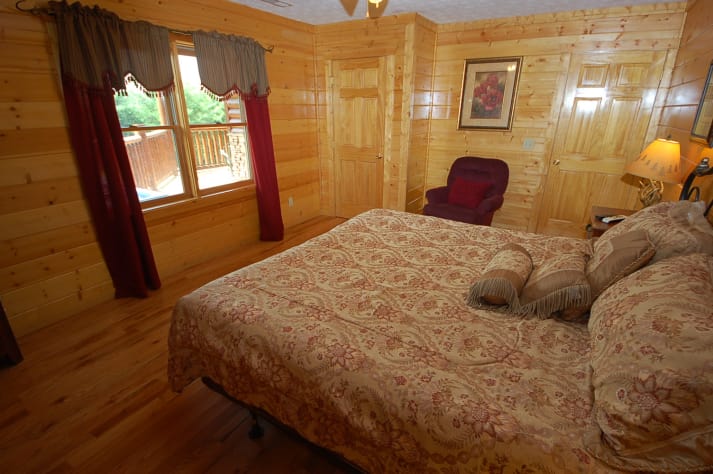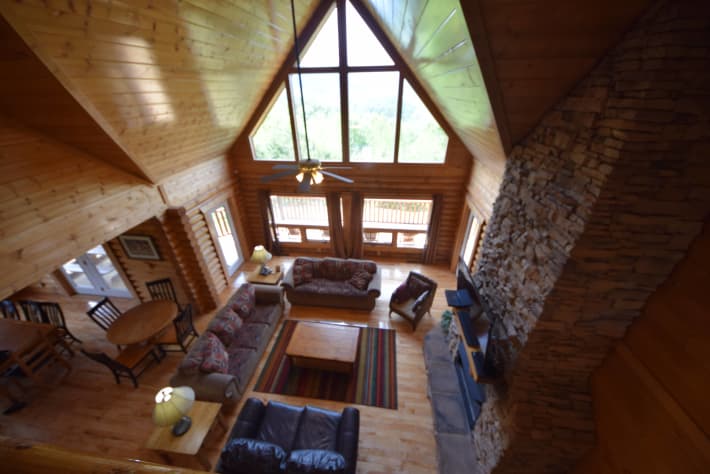 ---
---
Beds:

6

Baths:

5½

Sleeps:

22
Type:

Cabin

Reviews:

13

Views:

13958
Last Updated: 2/5/2018

Description
---
Luxury Cabin with great views, game room, theater room and many ammenities

Mountain View Retreat is a spacious luxury cabin. It is very large and can easily accommodate large groups for family, friend or business gatherings. You have an up close, unobstructed panoramic view of The Great Smoky Mountain National Park as well as Mount Leconte and other Smoky Mountain peaks from each of the 2 decks as well as from the yard. Enjoy the view from the many large windows or step onto the decks to experience the beauty of the Smoky Mountains.
Mountain View Retreat is a real true log cabin. It doesn't just look like a log cabin it is a log cabin! Yet it has all the comforts of a luxury home including central air, theater room, jacuzzi tub, hot tub, well equipped kitchen, laundry facilities and more.
Mountain View Retreat is around 3700 sf. All of the bedrooms have a King size bed, TV and seating area. Four have attached bathroom with tub/shower. The theater room has a sleeper sofa for another private sleeping area.
The main floor has one of the bedrooms, full bath, kitchen, living room with fire place and TV, half bath, dining room and laundry area . The lower level has 3 bedrooms, 2 full bathrooms and a game room/TV area. The game room features board games, puzzles, air hockey, regulation size pool table, driving arcade game,Play station II and foos ball. The upper level has 2 bedrooms with attached bathrooms and loft with sleeper sofa and additional seating. There are many common areas in the cabin to gather - whether you want to play a game or just relax by the fireplace. There is also plenty of space if you want some quiet time. The decks all have a fantastic view and enough seating to enjoy the outdoors! The lower deck has the jacuzzi tub.
---
Season
From/To
Nightly
Weekend
Weekly
Monthly
Min Nights
summer
07/06/2019
08/09/2019
--
--
$4,200.00
--
7
Late Summer
08/10/2019
08/29/2019
$435.00
$555.00
$2,995.00
--
3
Labor Day week
08/30/2019
09/03/2019
$605.00
--
$2,995.00
--
4
Early Fall
09/04/2019
09/27/2019
$395.00
$470.00
$2,350.00
--
3
Fall
09/28/2019
11/01/2019
$400.00
$510.00
$2,500.00
--
3
November
11/02/2019
11/22/2019
$395.00
$495.00
$2,395.00
--
3
Thanksgiving
11/23/2019
12/01/2019
$930.00
--
$5,580.00
--
5
Early December
12/02/2019
12/13/2019
$395.00
$495.00
$2,395.00
--
3
Holiday
12/14/2019
01/03/2020
$930.00
--
$5,580.00
--
5
January
01/04/2020
01/16/2020
$305.00
$415.00
$1,920.00
--
3
MLK week
01/17/2020
01/24/2020
$315.00
$510.00
$2,060.00
--
3
Winter
01/25/2020
02/13/2020
$305.00
$415.00
$1,920.00
--
3
Pres Week
02/14/2020
02/21/2020
$510.00
$315.00
$2,060.00
--
3
February
02/22/2020
02/28/2020
$310.00
$420.00
$2,000.00
--
3
Early Spring
02/28/2020
04/09/2020
$405.00
$485.00
$3,085.00
--
3
Easter Week
04/10/2020
04/17/2020
$415.00
$540.00
$3,285.00
--
3
Spring
04/18/2020
05/22/2020
$405.00
$485.00
$3,085.00
--
3
Memorial Day Week
05/23/2020
05/29/2020
$435.00
$540.00
$3,245.00
--
4
summer
05/30/2020
06/26/2020
--
--
$4,325.00
--
7
summer
06/27/2020
07/10/2020
--
--
$4,575.00
--
7
Summer
07/11/2020
08/07/2020
--
--
$4,325.00
--
7
Later Summer
08/08/2020
09/02/2020
$450.00
$570.00
$2,785.00
--
3
Labor Day
09/03/2020
09/09/2020
$495.00
$625.00
$2,925.00
--
3
Early Fall
09/10/2020
10/02/2020
$405.00
$485.00
$2,420.00
--
3
Fall
10/03/2020
11/06/2020
$410.00
$525.00
$2,575.00
--
3
Late fall
11/07/2020
11/20/2020
$407.00
$510.00
$2,465.00
--
3
Thanksgiving
11/21/2020
11/29/2020
$955.00
--
$5,745.00
--
5
Early Winter
11/30/2020
12/11/2020
$405.00
$510.00
$2,465.00
--
3
Pre Holiday
12/12/2020
12/18/2020
$720.00
--
$4,170.00
--
4
Holidays
12/19/2020
01/02/2021
$955.00
--
$5,745.00
--
5
Optional Pet Stay:
$85.00
(Optional)
Sales and Lodging tax:
12.750%
Mountain View Retreat:
Please call for last minute specials!
Holiday weeks may be priced higher.
Rates are subject to change until reservation is confirmed.
25% deposit for all stays.
Maximum guests is 21. We allow up to 2 dogs with prior approval. Pet fee will be applied.
You must be 25 or older to rent this property.
Please check with us if would like to check in on a holiday. Some holidays are not eligible for check in.
---
General
Linens Included
No Smoking
Pets On Request
Pet Friendly
Smoking outside only
Vacuum
Pack and Play
Home
Online Booking
Managed By Owner
Bedroom Setup
6 King Beds
3 Sofa Beds
Rollaway Single
Bedroom Extras
Alarm Clock
Private Bathroom
Walk-in Closet
Hardwood
TV
Cable
VCR
CD
DVD
Blu-Ray
Ceiling Fans
Fireplace
Sitting
Bathroom
Full Bath
Half Bath
Tub
Shower
Attached
Dining Room
Dining Table
Eat in Counter
Kitchen
Blender
Can Opener
Coffee Maker
Dishes
Dishwasher
Fully Equipped Kitchen
Garbage
Gourmet Kitchen
Ice Maker
Microwave
Mixer
Oven
Cookware/Pots and Pans
Refrigerator
Stove
Toaster
Utensils
Water Filter
Crock Pot
Laundry
Washer/Dryer
Ironing Board
Linens
Towels
Barbecue - Grills
Private BBQ
Charcoal Grill
Heating and Cooling Comfort
Ceiling Fans
Central Air Conditioning
Window A/C Units
Central Heating
Fireplace
Entertainment
Big Screen TV
Cable/Satellite TV
DVD Player
Gaming Consoles
Netflix
Games
Board Games
Reading Library
Home Office
High Speed Internet Access
Wireless Internet Access
Outside Living
Balcony
Hot Tub/Heated Spa
Deck
Porch
Porch Furniture
Private Parking
Mountain Views
Parking
Driveway
Parking for 8 cars
---
Places To Eat
Sugarlands Distilling Company
Tennessee Homemade Wines
Ole Smoky Tennessee Moonshine
Doc Collier Moonshine Distillery
Sugarland Cellars Winery
Ole Smoky Distillery - Barrelhouse
Bootleggers Homemade Wine
Smoky Mountain Winery
Old Smokey Distillery
Mountain Cheese and Nuts
EAT Food Tour
Crocketts Breakfast Camp
Taste Of Italy
Big Daddy's Pizzeria
Log Cabin Pancake House
Cherokee Grill
Flapjack's Pancake Cabin
New Orleans Sandwich Company
Pancake Pantry
Bennett's Pit Bar-B-Que
Flapjack's Pancake Cabin
Alamo Steakhouse & Saloon
Wild Plum Tea Room
Three Jimmy's Good Time Eatery
Crystelle Creek Restaurant and Grill
Smoky Mountain Brewery
Calhoun's Gatlinburg
Tom & Earl's Back Alley Grill
Smoky Mountain Trout House
Best Italian Cafe & Pizzeria
Texas Roadhouse
No Way Jose's
Blaine's Grill & Bar
Flapjacks Pancake Cabin
Johnny Rockets
Mellow Mushroom
The Park Grill
Bubba Gump Shrimp
Atrium Pancakes
The Park Grill
Five Guys
Loco Burro Fresh Mex Cantina
Melting Pot
Peddler Steakhouse
Buckhorn Inn
Pigeon Forge Deli
The Pottery House Cafe and Grille
Smokies Cuban Cafe
Sawyer's Farmhouse Restaurant
Poynor's Pommes Frites
Local Goat New American Restaurant
The Old Mill Restaurant
Blue Moose Burgers & Wings
Mel's Classic Diner
Boss Hogg's BBQ Shack
Huck Finn's Catfish
Big Daddy's Pizzeria
Alamo Steakhouse
Corky's BBQ
Cracker Barrel
Texas Roadhouse
Firehouse Subs
Johnny Casino's
Bullfish Grill
Five Guys
Calhoun's Pigeon Forge
Timberwood Grill
J.T. Hannah's Kitchen
Mama's Farmhouse
Mellow Mushroom
Bennett's Pit Bar-B-Que
Paula Deen's Family Kitchen
Golden Corral
Smoky Mountain Brewery & Restaurant
Captain Jim's Seafood Buffet
Cheddar's
Harpoon Harry's Crab House
Reagan's House of Pancakes
Cielito Lindo Mexican Grill
Margaritaville Pigeon Forge
Red Rooster Pancake House
Cracker Barrel
Hard Rock Cafe
No Way Jose's Cantina
Lil Black Bear Cafe
Little Tokyo
Mcalisters Deli
Aunt Granny's All You Can Eat Buffet
Smoky Mountain Pancake House
TGI Fridays
Song & Hearth
The DM Pantry
IHOP
Frizzle Chicken Pancake Coop
Emiliano's Mexican Grill
El Ranchero Loco
Paula Deen's The Bag Lady
Smoky's Pancake Cabin
Biblical Times Dinner Theater
Mama's Farmhouse
Marco's Pizza
Kinkaku Japanese Steak House
Chubby's Deli
English Mountain Trout Farm & Grill
PawPaw's Kajun Kitchen
The Apple Barn and Cider Mill
The Chop House
Applewood Farmhouse Restaurant
Thai Basil
Flapjacks Pancake Cabin
Applewood Farmhouse Grill
Elvira's Cafe
Big Daddy's Pizzeria
Holston's Kitchen
Quaker Steak & Lube
Local Goat
Texas Roadhouse
Two Brothers Italian Restaurant
Nino's Pizzeria & Eatery
Joe's Crab Shack
Cheezy Steaks
Pigeon Forge Deli
The Diner
Fuddruckers
Cracker Barrel
Olive Garden
Poynor's Pommes Frites
Hickory Cabin Seasoning
Hillbilly's
Bullfish Grill
Hard Rock Cafe
Bluff's
Gondolier Italian Restaurant
Bush's Family Cafe
Taste of Dandridge
Piezanos Italian Dining
Angelo's At the Point
Captain's Galley
Perkins Restaurant & Bakery
Indian Creek Market and Deli
El Toro Mexican Restaurant
Lakeview Grill & Baits
Owens Restaurant
Tinsley-Bible
Cowboys on the Water
Southern Charm Kitchen
Owens Restaurant
Pizza Plus
Shoney's
Chester's
Long John Silver's
Point Marina Grill
Hardee's
La Parilla Mexican Restaurant
Joey's House of Pizza
Five Points Pizza
Monell's Dining & Catering
Etch Restaurant
Mas Tacos
Skull's Rainbow Room
bartaco 12 South
Chauhan Ale and Masala House
DeSano Pizza
Mission BBQ
The Stillery
Kayne Prime
Hattie B's Hot Chicken
The Loveless Cafe
Hattie B's Hot Chicken
Robert's Western World
Darfons Restaurant & Lounge
McNamara's Irish Pub
5th and Taylor
Kitchen Notes
Arnold's Country Kitchen
The Pharmacy Burger Parlor
Urban Grub
Maggiano's Little Italy
The Bluebird Cafe
Rodizio Grill
Bakersfield
The Wild Cow Vegetarian
Peg Leg Porker BBQ
The Southern
Barlines Downtown
Biscuit Love
Martin's BBQ
The Row Kitchen & Pub
Pancake Pantry
Edley's Bar B Que
Merchants Restaurant
Nudie's Honky Tonk
Puckett's Grocery and Restaurant
Jeff Ruby's Steakhouse
Bob's Steak & Chop House
417 Union
The Listening Room Cafe
Demos' Steak And Spaghetti House
Martin's Bar-B-Que Joint
Acme Feed & Seed
Adele's
Marche Artisan Foods
Frothy Monkey
Germantown Cafe
The Melting Pot
Jack's Bar-B-Que
Whiskey Kitchen
Tootsie's Orchid Lounge
Fido
Midtown Cafe
Pinewood Social
Rolf and Daughters
Saint Anejo
Opry Backstage Grill
The Patterson House
Old Hickory Steakhouse
Lockeland Table
Bubba Brew's Sports Bar & Grill
Jimmy's Place
Hickory Star Resort & Marina
Norris Landing Marina
Mountain Lake Marina
Shanghai Resort
Castaways Grill and Bar
The Tiki Club
La Fiesta Mexican Restaurant
Coal Creek Smokehouse BBQ
Rickard Ridge BBQ
El Pueblito
Charley's Pizza Parlor
McDonald's
Golden Girls Restaurant
Glenn's Pizza & Grill
Powell Valley Resort
Gondolier Restaurant
La Sierra Mexican Restaurant
Fox's Diner
Dale Hollow Lake State Resort
Mike's Landing Restaurant
Pier 42 Restaurant
Dale Hollow 1 Stop BBQ
Mitchell Creek Marina
Cedar Hill Restaurant
Wisdom Resort
Farm House Restaurant
Ollie's Place
The Fork
Things To Do and See
Great Smoky National Park
Dollywood
The Old Mill
Gatlinburg Mountain Coaster
Rowdy Bear Mountain Coaster
Ober Gatlinburg Amusement Park & Ski Area
Wild Bear Falls Waterpark
Amazing Mirror Maze
Ripley's Haunted Adventure
Ripley's Moving Theater
Ripley's Marvelous Mirror Maze
Earthquake - The Ride
Amazing Mirror Maze
Earthquake - The Ride
Mountain Life Adventure Rentals
Gatlinburg Trail
Ripley's Aquarium of the Smokies
Herbert Holt Park
Gatlinburg Scenic Overlook
Gatlinburg Space Needle
Historic Ogle Log Cabin
The Village Shops
Mountain Mall
Covered Bridge in the Glades
Riverbend Mall
The Old Mill
Christmas Place
Stages West
Three Bears General Store
Pigeon Forge Gem Mine
Smoky Mountain Cat House
Iron Mountain Metal Craft
Thomas Kinkade Gallery
The Old Mill Candy Kitchen
Sandman's Workshop
Pigeon River Pottery
Try My Nuts Company
Pigeon Forge Factory Outlet
Antique Mall
Man Cave Metal
The Country Barn
Titanic Museum
Parrot Mountain & Gardens
Smoky Mountain Alpine Coaster
Dollywood
The Island in Pigeon Forge
Rockin' Raceway Arcade
Ole Smoky Tennessee Moonshine
The Coaster at Goats on the Roof
Big Top Arcade
Arcade City
Country Tonite Theatre
Old Forge Distillery
Outdoor Gravity Park
The Escape Game
Trapped Escape
Kryptology Escape
The Track Family Fun Park
Jurassic Jungle Boat Ride
Fun Stop
MagiQuest
Tomb Egyptian Adventure
Fun Stop
Zipline & Aerial Adventure Parks
Tennessee Legend Distillery
Smoky Mountain Deer Farm
Hillside Winery
Tanger Outlets Sevierville
NASCAR SpeedPark
Forbidden Caverns
Rainforest Adventures
Hike The Smokys
Foxfire Mountain Adventures
Ripley's Old MacDonald's Farm Mini Golf
Foxfire Mountain Swinging Bridge
River Romp
Wilderness at the Smokies
Tennessee Museum of Aviation
Scenic Helicopter Tours
Sevierville Park
Boot Factory Outlet
Smoky Mountain Helicopters
Sevier County Choppers Helicopter Tours
Bush's Beans Visitor Center
Douglas Dam
Mountain Harbor Marina
H20 Sports
Lighthouse Pointe Marina
Dandridge Golf
Skydive East Tennessee
The Shoppes at Roper Mansion
Revolutionary War Graveyard
Smoky Mountain Balloon Adventures
Swann's Marina
Smoky Mountain Motorcycle Museum
Dandridge Photo Tours
Wolf Paws
Grand Ole Opry
Ryman Auditorium
Country Music Hall of Fame
RCA Studio B
Andrew Jackson's Hermitage
The Johnny Cash Museum
Downtown Nashville
Belle Meade Plantation
Gaylord Opryland Resort Gardens
Nelson's Green Brier Distillery
Fontanel Mansion
Lane Motor Museum
Musicians Hall of Fame and Museum
Radnor Lake State Park
Bridgestone Arena
Belmont Mansion
Bicentennial Capitol Mall State Park
Centennial Park
Schermerhorn Symphony Center
Cumberland River Pedestrian Bridge
The Parthenon
Cheekwood Botanical Gardens
Music City Convention Center
The George Jones
Frist Center for Visual Arts
Tennessee State Museum
Athena Statue
Room Escape
The District
Opry Mills
Nissan Stadium
Savannah's Candy Kitchen
Nashville Zoo
Edwin and Percy Warner Parks
Adventure Science Center
John Seigenthaler Pedestrian Bridge
Vanderbilt University
Tennessee State Capitol
Marathon Village
Nashville Public Library
Music Row
Nashville Farmers' Market
Riverfront Park
Tennessee Performing Arts Center
Yazoo Brewing Company
Patsy Cline Museum
Nashville Flea Market
First Tennessee Park
The Mall at Green Hills
Prichard's Distillery at Fontanel
Tennessee Brew Works
Hick Chick Tours
Joyride Nashville
Pontoon Saloon
Music City Pub Crawl
Country Music Crawler
Nashville Pub Crawler
Museum of Appalachia
Norris Paddling Adventures
Cove Lake State Park
Appalachia Outdoor Center
Little Ponderosa Zoo
Coal Creek Miners Museum
The Miner's Circle - Mine Explosion Graves
Oasis Watersports
Big Ridge State Park
Tiki Club
Anderson County Park
Gibbs Ferry Park
Cedar Creek Bridge
Wakeboard
Sunchaser Pontoon Rental
Berkshire Pontoon Rental
Sea Doo rentals.
Tanger Outlet Five Oaks
Dollywood Theme Park
Hydro-Bikes of East Tennessee
The Good Neighbors Theater
Cordell Hull Birthplace & Museum State Park
Pickett CCC Memorial State Park
The Borderlands Foundation Museum
Historic Rugby,
Southern Hills Golf & Country Club
Mountain View Golf Course & Lodge
Ironwood Golf Course
76 Falls Country Club
The Cookeville Golf Club
Stonehenge Country Club
Pickett State Park
Cordell Hull Birthplace & Museum
Big South Fork National River & Recreation Area
Obed Wild & Scenic River
Frozen Head State Park
Brimstone Recreation Area
Justin P. Wilson Cumberland Trail State Park
Colditz Cove State Natural Area
Standing Stone State Park
Obey River Campground
---
Richard Wells
09/03/2019
EXCELLENT - EXCELLENT - EXCELLENT
We could not of had a better experiance than what we had. This place went well beyond all of our expectations. Our little group of retired people have have been taking a weeks vacation together for several years now and have never had accomodations nearly as nice as what you provide ; and we have always stayed in really nice places. On a scale of 1 - 10, You are a 100. Thanks so much for everything !!!
Lucinda and Tom Roenicke's Reply:
Hello Richard, We are thrilled that you enjoyed your stay at Mountain View Retreat! We appreciate you staying at our cabin and hope you will stay at one of our FL or TN homes again in the future. Have a wonderful day! Warm regards, Tom and Lucinda
Jenn Schneider
07/20/2019
Mountain View Retreat
This place is amazing! Even better than the pictures posted. The views are amazing, all accommodations in the house were more than expected. We all greatly enjoyed our time there. The movie room was perfect for a little down time, the game room kept everyone laughing and entertained and the kitchen was very well equipped with everything you need to make large meals for the family! Lucinda called and emailed to make sure everything was in order and to make sure we didn't have any questions. The overall location is perfect, just out of the hustle and bustle of downtown Gatlinburg and close to several great hiking trails. Anyone looking for a perfect family get away with something to do for everyone, you will love this place as much as we did! Thank you Tom and Lucinda for ensuring our vacation was fantastic!
Lucinda and Tom Roenicke's Reply:
Hello Jenn; We are so happy you enjoyed Mountain View Retreat, its location and amenities. It was a pleasure having you as guests and we hope you will return to one of our homes or cabins in the future. Have a wonderful day, Tom and Lucinda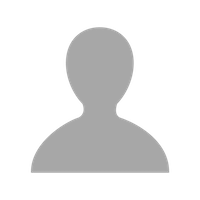 Bob W
03/09/2019
FABULOUS home with great views
Mountain View Retreat is a gem in the smoky mountains. The views are truly breathtaking and, at least in March, include amazing views of both sunrise and sunset. It has a lot of room for multiple families staying together to spread out. The bedrooms were all very large and well-appointed. The kitchen is a great open layout allowing for cooking, eating, and conversing all at once. It's also very well-equipped with more things than you could possibly need on vacation. The game room and hot tub were a great way to have activities for the kids without having to brave the crowds and various entertainment options in town. We found everything in the house to be as described or even better. The location is excellent to escape the chaos of Gatlinburg and Pigeon Forge. Once you are on the mountain, you have no idea that all the touristy things are so close. Lucinda even called the first morning we were there to see if everything was as expected and if there was anything that needed fixing or that they could do to make our trip better.
Lucinda and Tom Roenicke's Reply:
Hello Bob, We are so happy that you enjoyed Mountain View Retreat. We love the cabin and it's location. We hope you will stay again at one of our cabins or beach homes. Have a great day, Tom and Lucinda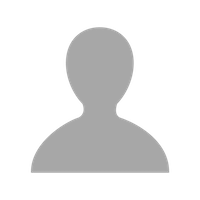 Wendy Lowe
02/09/2019
Mountai view retreat
This home was just as it said it was absolutely Beautiful! This was a Christmas present for my 3 children and there spouses two grandchildren and my mom so there were 11 of us and there was plenty of room for us all. Will definitely be back!!!! Did I mention the view it was breathtaking had a glass of wine every night as the sun set. And the game room provided plenty to do for all ages. Thank you so much Wendy Lowe & family
Lucinda and Tom Roenicke's Reply:
Hello Wendy, we are so happy that your family enjoyed their Christmas present! Mountain View Retreat is great for family and friends to enjoy time together. We hope you will stay at one of our mountain cabins or beach homes again in the future. Have a great day, Tom and Lucinda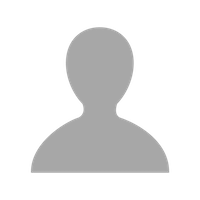 Roger B
09/28/2018
Excellent House in Beautiful Setting
Property was clean and well maintained. Was spacious for our group of 12. Modern and very comfortable. Nice furnishings. Beautiful view. Convenient location to Great Smoky park. TV is very basic package and you might not have some sports channels. WIFI is slow so streaming video (e.g. watching sports) does not work on the WIFI. If you plan to watch sports bring a Firestick or Chromecast and Hot spot to your cell phone. Overall the place is excellent and the technical challenges are minor. Our entire group was very happy with the place and would recommend to other guests.
Lucinda and Tom Roenicke's Reply:
Hello Roger; We are very happy that you enjoyed Mountain View Retreat and all the amenities! In the mountains they still have added super high speed internet - we are on the list to upgrade as soon as available. With that said, Netflix (which we provide) streams perfectly well. We hope you will consider one of our homes for your next vacation. Warm regards, Tom and Lucinda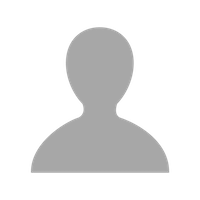 Melanie
09/22/2018
Beautiful home - amazing view!
Lovely house - everything we needed for a wonderful week with our extended family. House is well maintained and very clean. Communication with owners was excellent.
Lucinda and Tom Roenicke's Reply:
Dear Melanie We are so happy that you and your family enjoyed Mountain View Retreat and the wonderful views! The cabin is a great place to enjoy with family and friends. We hope you will consider one of our FL homes or TN cabins for your next vacation. Warm Regards, Tom and Lucinda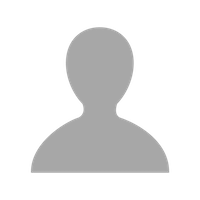 Roger
09/01/2018
Excellent House in Beautiful Setting
Property was clean and well maintained. Was spacious for our group of 12. Modern and very comfortable. Nice furnishings. Beautiful view. Convenient location to Great Smoky park. TV is very basic package and you might not have some sports channels. WIFI is slow so streaming video (e.g. watching sports) does not work on the WIFI. If you plan to watch sports bring a Firestick or Chromecast and Hot spot to your cell phone. Overall the place is excellent and the technical challenges are minor. Our entire group was very happy with the place and would recommend to other guests.
Lucinda and Tom Roenicke's Reply:
Hello Roger; We are happy that you enjoyed Mountain View Retreat. Being in the mountains, getting very high speed internet is a challenge- we continually call to see if there are other options and we are told that it is coming! We hope that you will consider Mountain View Retreat or one of our other cabins or Florida homes for your next trip. Warm regards, Tom and Lucinda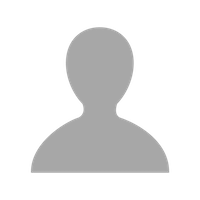 Brian P
12/23/2017
Great Place for a family Christmas
We rented this cabin for an early family Christmas get together. The cabin is in excellent shape and very nice with gorgeous views of the mountains. The owners were very easy to work with and prompt in response. We left a piece of luggage by mistake and Lucinda coordinated us being able to pick up the luggage with the cleaning crew. I would recommend this as a cabin to get away from it all. Thanks for everything!
Lucinda and Tom Roenicke's Reply:
Hello Brian We are glad we Mountain View Retreat contributed to have a wonderful pre Christmas family get together for your group. Thank you for staying with us Happy New Year Tom + Lucinda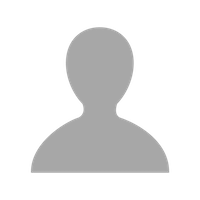 Kristin L.
12/16/2017
Amazing home-breathtaking views!
House was spotless, rooms are large and layout is great. Kitchen has everything you need and is large enough for everyone to cook and move around each other. Owner is VERY responsive and replies immediately to any question or concern you have.
The decks and views are unparalleled. Cabin was decorated so beautifully for Christmas! We loved the fireplace so much and have such great memories of our children waking up to see that Santa had delivered our gifts around the fireplace.
Wonderful time, will definitely come again.
Lucinda and Tom Roenicke's Reply:
Hello Kristin We are so so happy that Mountain View Retreat was the perfect cabin for your family's Christmas. What better place for Children to celebrate Christmas with gifts under a Christmas tree next to a fire place We hope to have you back again next year Happy New Year Tom + Lucinda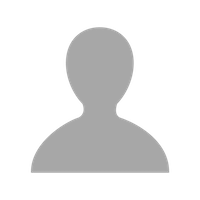 Jennifer E.
12/09/2017
Perfect!!!
Everything was perfect. The house was amazing! The views were outstanding. It snowed while we were there and it was breathtaking. The house was very clean and had many more amenities than your normal rental. The game room was a big hit! Everyone had a great time. We hope to book with you again soon.
Lucinda and Tom Roenicke's Reply:
Hello Jennifer Thank you for your nice comments. It is great to hear that our guests lover Mountain View Retreat, from the amenities, the Views, the location etc We are looking forward to have you back next year Happy New Year Tom + Lucinda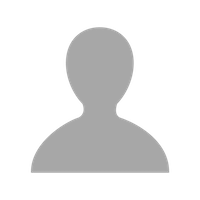 Karen V
11/11/2017
Beautiful view
The cabin was everything it was described. Sufficient bedding and towels. Usually, I bring some extra pots and baking sheets, but this time, there were more than enough. Everything worked properly. Everything was clean and well stocked. Plenty of room for all. Everyone enjoyed the game room. The view of the sunrise with morning coffee on the deck was a great way to start the day and the sunset over the Smokey Mountains with a glass of wine, was the perfect way to relax at the end of the day. This is a perfect place for adults and children alike. Thank you.